Club News
1
Sven Goran Eriksson apointed City manager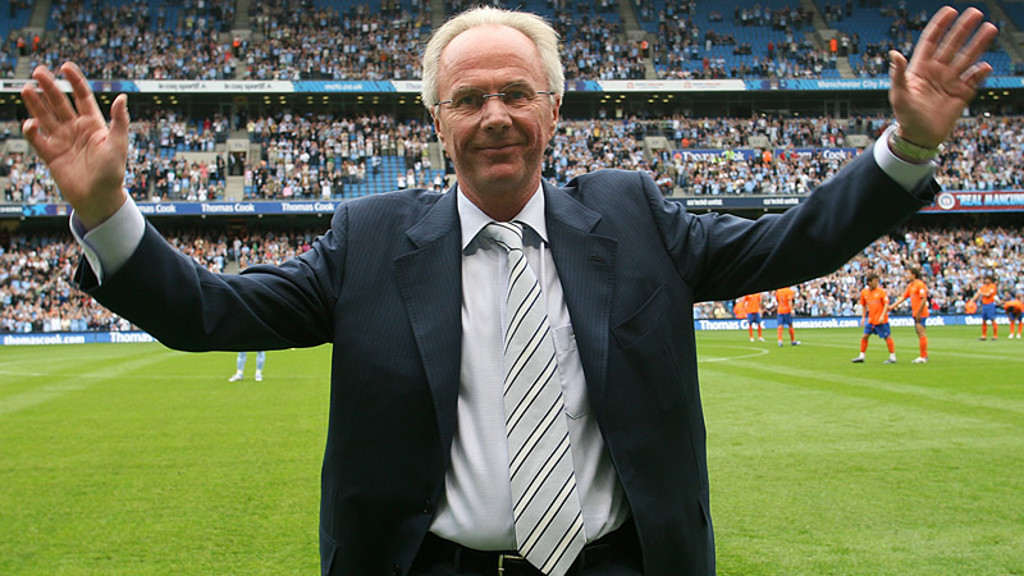 Sven-Goran Eriksson joins MCFC 0708
Sven-Goran Eriksson has been officially appointed as the new Manager of Manchester City.
The 59-year-old former England head coach has agreed terms with the Club this afternoon.
Speaking exclusively to mcfc.co.uk, Sven said: "I am absolutely delighted and honoured to have been asked to be Manchester City's manager. This is an exciting challenge and I have already started making preparations for the new season. I want to deliver a team that our fantastic fans can be proud of."
Club Chief Executive Alistair Mackintosh said of the appointment: "I'm delighted that Sven-Goran Eriksson has agreed to join the Club as we move into an exciting new era.
"Sven's vast experience of managing top clubs to success around Europe is one of the qualities that attracted us to him.
"He also knows the English Premier League inside out during his time as national team manager."
mcfc.co.uk will bring you more from the new Manager later this afternoon.