Club News
1
City celebrate Level Playing Field Weeks of Action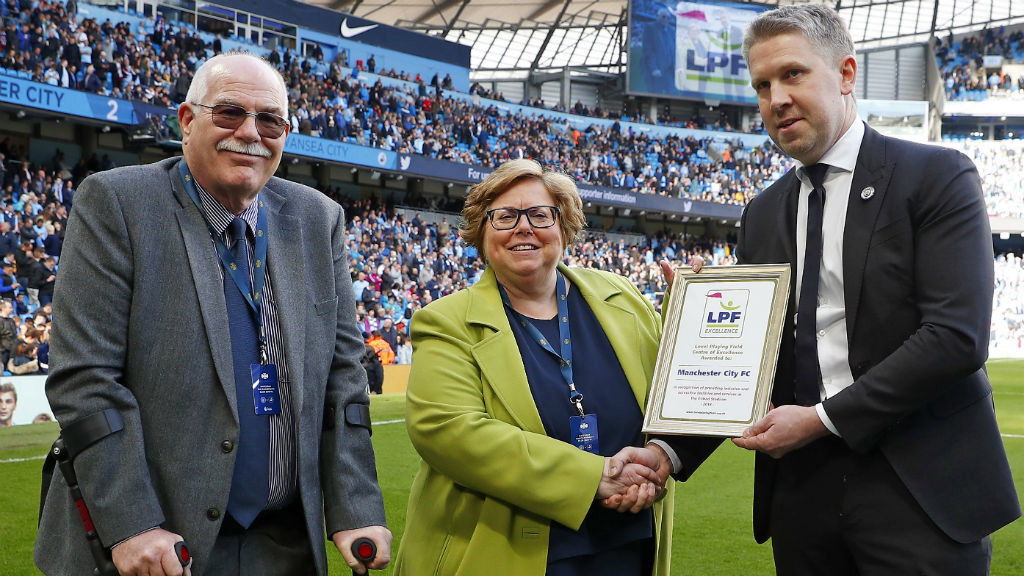 Once again, Manchester City is delighted to be supporting the 14th annual Level Playing Field (LPF) Weeks of Action.
Running from Saturday 2nd until Sunday 17th March, the annual campaign aims to inspire change and shine a spot light on those who make a difference to the enjoyment and experience of disabled sports fans.

Manchester City will kick off the campaign on Saturday 9th March, when the Blue's take on Watford at home. On the match day, City Square will play host a City in the Community showcase, supporters can meet the access team and see the foundation's Deaf Women's Team in action, as they take to the pitch during half time.
Over the two weeks, Manchester City will also be celebrating the work that continues to take place throughout the season, by highlighting a range of City in the Community's disability initiatives including; Powerchair, PAN Disability and Amputee Football.
These sessions form part of the foundation's award winning OneCity disability programme, which is now home to a total of ten impairment specific groups and provides free sporting and social opportunities to disabled people across Greater Manchester.
This activity follows last year's campaign, when the club proudly received the Level Playing Field Centre of Excellence Award in recognition of the accessible facilities and services offered at the Etihad Stadium.
The award, which acknowledges sporting venues that demonstrate the highest access and inclusion standards in accommodating disabled spectators and visitors on match and non-match days has only been presented to five football stadia in the UK to date.