On a day when we show our support for our Armed Services, former Manchester City defender Lee Crooks has reflected on his own remarkable career journey which saw him make the jump from professional footballer to professional soldier.
Crooks spent seven memorable years at Maine Road between 1994 and 2001, making more than 70 appearances, including playing in the iconic 1999 Division Two play-off final over Gillingham at Wembley.
A huge character off the pitch and a player who gave his all to the collective cause, the Yorkshire-born defender also played a key role in helping City gain promotion back to the Premier League in the 1999/2000 season.
After leaving the Club he enjoyed spells at Barnsley and Bradford amongst others, before embarking on the most dramatic of career changes, swapping the back line for the front line by joining the RAF Regiment, the infantry unit of the Royal Air Force.
He subsequently spent more than five years serving Queen and country, including a deployment to Afghanistan.
Now back in civilian life, Crooks has maintained his close links and affinity with City – and was reunited with his class of '99 team-mates last month when the squad gathered to celebrate the 20th anniversary of that incredible win over Gillingham.
Saturday 29 June - Armed Forces Day 2019 - is another significant date in the ex-serviceman's calendar and reflecting back, the 41-year-old says the contrast between life as a professional footballer and his time spent serving in the military were striking.

And Crooks admits his RAF experiences have helped to shape his overall values and attitude to life.
"I feel honoured to have served in the British military… it's the best military in the world," said the former full-back, who now runs his own football academy.
"I was in the military for five years, including a spell serving in Afghanistan. And I feel very honoured and privileged to have worked alongside some incredible people, including some who made the ultimate sacrifice.
"Every serviceman and woman to me will always be top of the tree.
"The sacrifice involved in being in the military, being away from home, getting called upon to serve overseas… those experiences have definitely helped make me a better person.
"If I could reverse my life round from first being in football and then the military, I would have done it the other way around.
"Being in the military made me realise how much I had when I was playing football and brought another mentality to things.
"I was brought up knowing football and nothing else. That was it – I didn't know what the outside world was like – it was just one big bubble and I was riding it.

"I definitely learnt a lot about myself and about life being in the military. You take so much for granted every day and, of course, life itself and that can be taken away within a second.
"That's made me a better person and made me appreciate everybody as we all go through struggles at some point in our lives.
"You just have to dig in as you will always get through your dark times. I know I've certainly gone through them and suffered, but I'm here.
"So, there is no doubt those experiences have taught me a lot about myself and about life in general."
Having since left the military, Crooks has now embarked on an exciting new venture which marries his twin passions of football and giving back to the community.
He has set up a football academy called Pro Elite Football, based in his native Yorkshire, which offers coaching sessions – with the emphasis on fun and enjoyment - to youngsters.
"It's something I really care about. We have kids drawn from all walks of life and they don't have to be great players – we just want them to have fun," Crooks added.
"I want to pass on some of my football experience to these young lads and to give them a chance.
Picture Special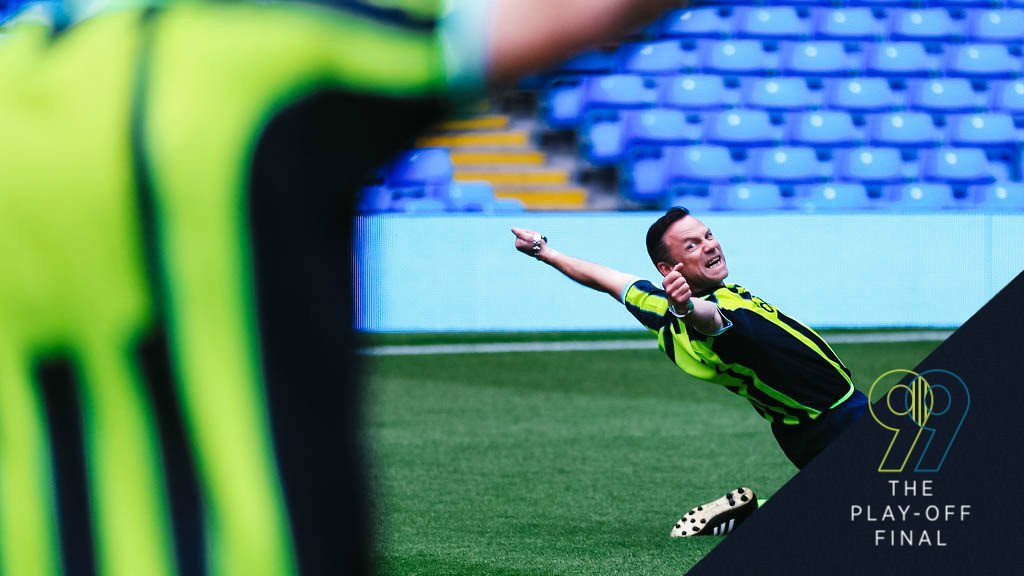 "I really wanted to give something back at grassroots level as that's where it all starts.

"It's like building a house – if you don't have proper foundations it won't happen.
"We deliver sessions all over Yorkshire and it's about enjoying football with no pressure attached.
"If I can help those young kids in any way that's all I want."