Club News
1
Bernard Halford's funeral arrangements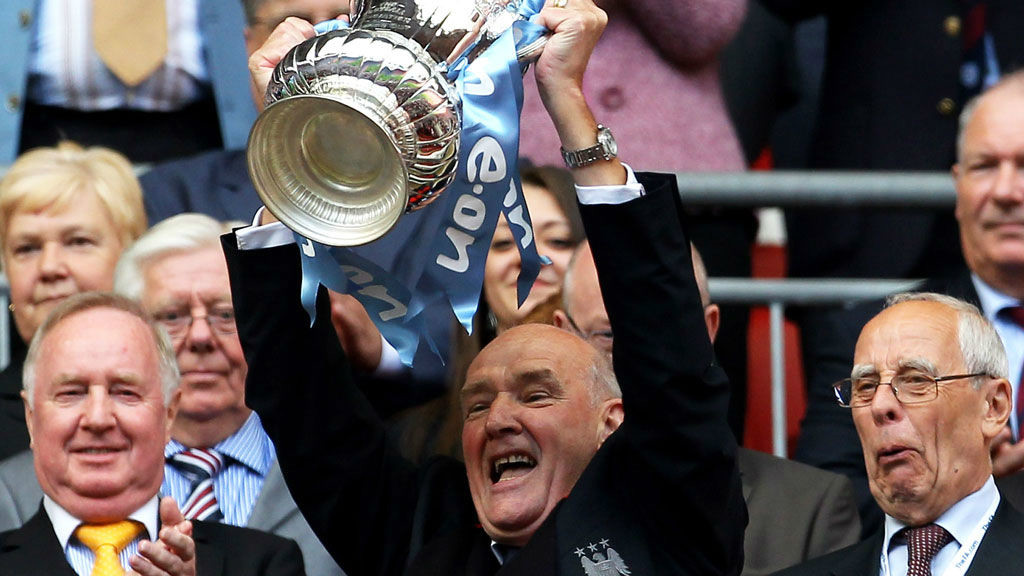 MAGIC MOMENT: Bernard lifts the FA Cup aloft after our memorable Wembley triumph over Stoke back in 2011
Following the sad news last week, we would like to provide you with some information on how you can pay your respects to Bernard Halford.
On Wednesday 10th April at 10am, the cortege will travel around the Etihad Stadium and we'd like to invite the City family to come together and line the route.
Please note that on Wednesday 10th April, the Ticket Office, Supporter Services and the City Store will be closed until 11am and only Blue Car Park will be available on site.
After visiting the Etihad Stadium, the cortege will travel to St Mary's Presbytery in Failsworth where Bernard's funeral will be taking place at 11am.
As you'll understand, Bernard was a much loved figure and the church will be filled with his family and friends. Because of this, there will also be a PA system and screen outside of the church.
Bernard's relatives have politely requested family flowers only, but would welcome any donations to The Christie or Doctor Kershaw's Hospice in Oldham.
For anyone wishing to pass on messages to Bernard's family, a book of condolence will be available in West Reception at the stadium from Wednesday 10th April or you can send an email to [email protected]