Club News
1
A record-breaking season in pictures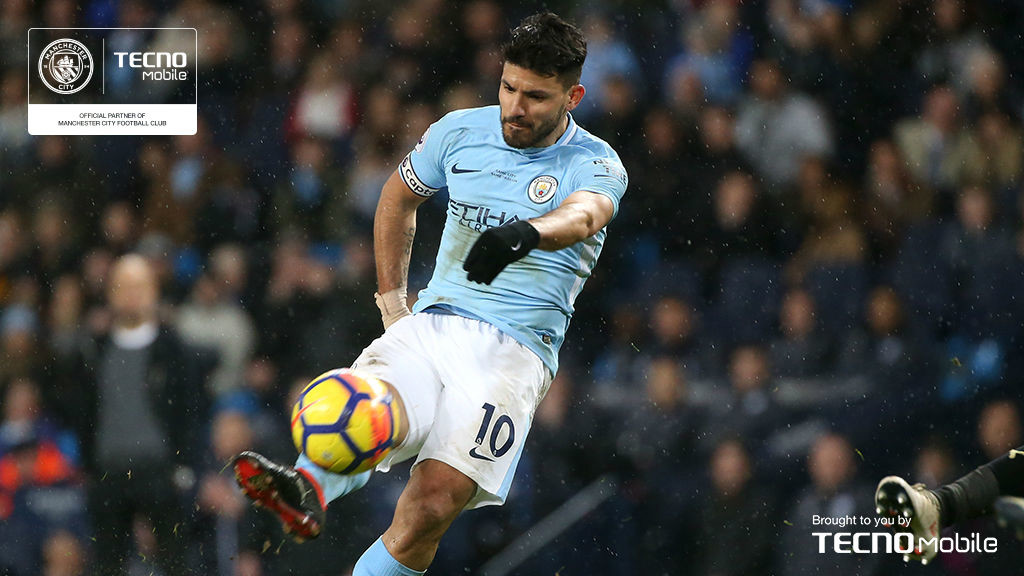 POWER SERGE: Kun was on fire in our home game against Leicester in late January, defying both the visitors and the rain-lashed conditions to claim four goals, rounding off his collection with a spectacular strike which smashed in off the bar to seal a 5-1 win.
A selection of seven iconic moments from our double-winning season – brought to you by TECNO mobile
It was a campaign that will never be forgotten by every Manchester City supporter.
Artistry was married with athleticism as Pep Guardiola's side served up football at its most beautiful
Here are seven iconic images that charted the club's incredible journey on the way to Premier League and Carabao Cup glory.