Club News
1
Xylem supports Cityzens Giving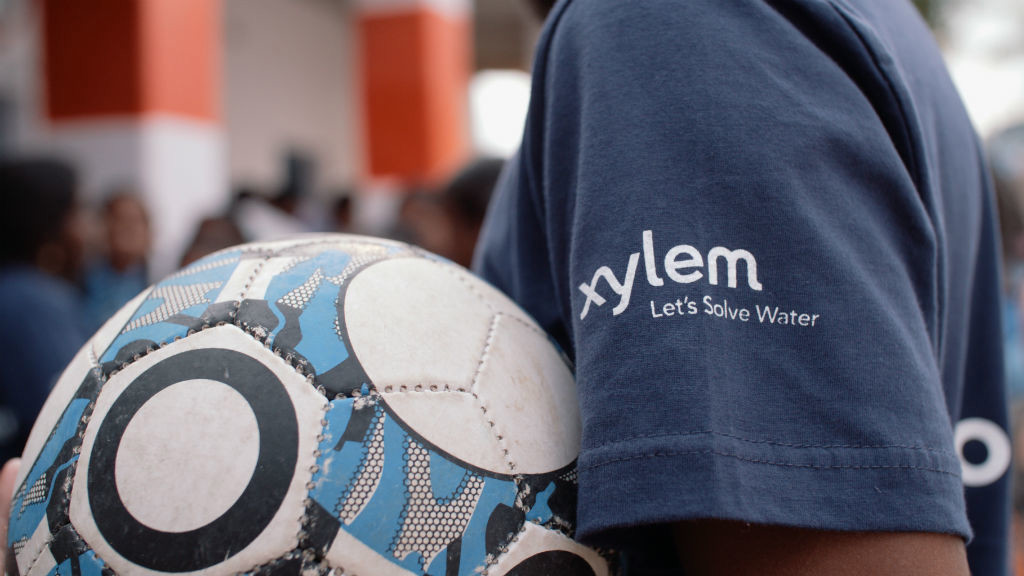 CITYZENS GIVING: Xylem is supporting the Cityzens Giving project in Bangalore
£400,000. Six causes. You decide.
Manchester City partner, Xylem Inc., a leading global water technology company dedicated to solving the world's most challenging water issues, is partnering with this year's Cityzens Giving campaign.
Xylem is supporting the Cityzens Giving project in Bangalore, which is focused on improving access to safe, clean water for more than 5,000 children in the city.
Combining Xylem's expertise in building water towers that deliver clean water in the heart of the community, and the unique power of football to provide education about water and sanitation, this Cityzens Giving project will help increase access to safe water and reduce the risk of illness faced by children across the city.
"Xylem is committed to raising awareness of global water challenges and our partnership with Cityzens Giving for this project will provide a powerful opportunity to share in a community commitment to #LetsSolveWater," said Joseph Vesey, Xylem Senior Vice President and Chief Marketing Officer.
"We look forward to watching the votes and to moving forward on a great initiative for the people of Bangalore to help advance water security and work towards a more sustainable future."
Ahead of World Water Day in March 2019, Manchester City and Xylem will be heading out to Bangalore to visit the Cityzens Giving project, train Young Leaders and build two new water towers in the local community. Stay tuned to hear more about the upcoming visit and the positive impact Cityzens Giving and our partners are making on the local community.
You still have time to cast your vote in this year's Cityzens Giving campaign.
Don't miss your chance to vote and head to www.mancity.com/cityzensgiving