Club News
1
SAP supports Cityzens Giving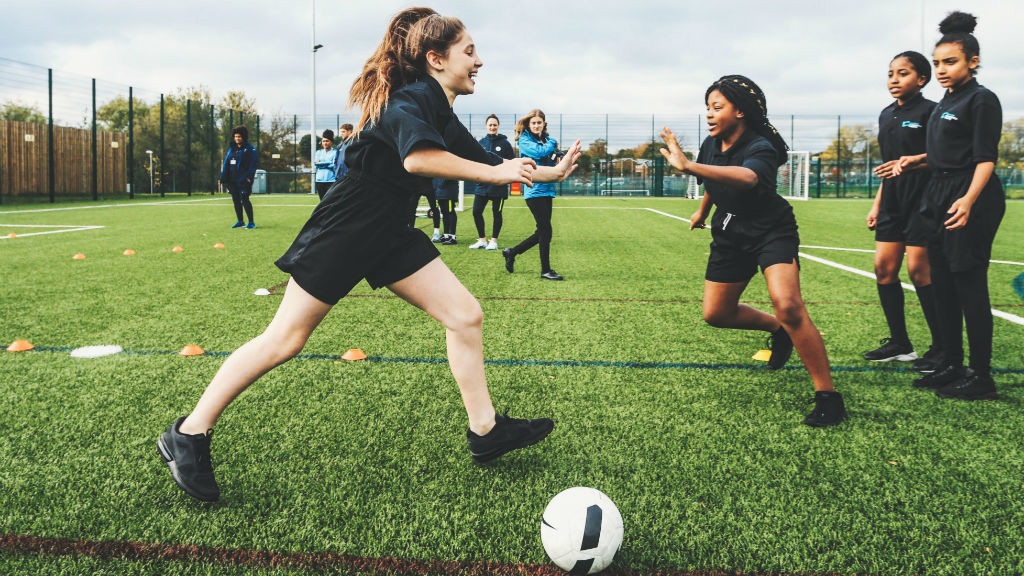 CITYZENS GIVING: SAP is supporting the Manchester project in this year's Cityzens Giving campaign
With £400,000. Six Cause. You Decide.
Don't miss your chance to vote and head to www.mancity.com/cityzensgiving
City Football Group partner SAP is supporting the Manchester project in this year's Cityzens Giving campaign.
The City Girls project engages girls at risk of dropping out of football by providing weekly, girls-only sessions which help to build their confidence and leadership skills.
Last October, Meghan McCarthy, Head of Human Resources for SAP UK and Ireland, visited the City Girls project and took part in a leadership workshop alongside more than 25 aspiring Young Leaders.
Meghan said: "SAP is proud to support the Cityzens Giving project here in Manchester. We share a commitment to promote female leadership and girls' empowerment around the globe.
"And today is just the beginning… SAP aims to make sure every programme and every initiative delivers maximum impact.
"We strongly believe that the combined power of technology, analytics and football can make a difference and improve the lives of young people and their communities."
In addition to supporting this year's project in Manchester, SAP is also supporting the Connecting Communities project in New York City.
SAP are also taking their support for Cityzens Giving further by using their expertise in data analytics to create a platform through which Cityzens Giving projects around the world will be better able to measure the impact of their work.
This unique combination of football, technology and analytics will help to provide Young Leaders with greater insight into the impact they are having ­­ - and also ensure that Cityzens Giving continues to make a difference in the lives of young people and their communities.
You still have time to cast your vote in this year's Cityzens Giving campaign.