Club News
1
Manchester City Dream Scene: Revealed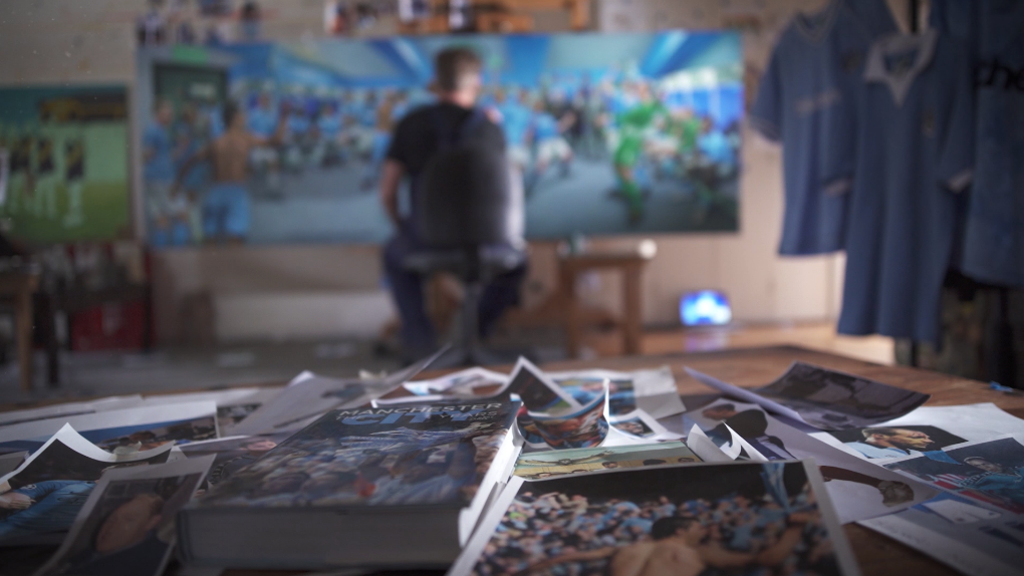 COMING SOON: Dream scene
Manchester City have launched a unique piece of artwork celebrating the many legends and stories that make the Club what it is today.
The dream scene has been painted by renowned international sports artist Jamie Cooper, who has spent over a year behind-the-scenes working on the piece that showcases famous players and managers from the Club's past, present and future.
The magical three-metre oil on canvas brings together 31 blues that have defined their era and solidified their place in City folklore for generations to come.
A dream come true for nostalgic City's fans that could only imagine what a team comprising the likes of Aguero, Dickov, Bell and Eric Brook would have looked like…
Who would you put in the #mancity dressing room of dreams? 🎨 pic.twitter.com/zVKvVlqHut

— Manchester City (@ManCity) August 9, 2018
It also offers keen-eyed supporters many subtle nods to several other key figures and significant events in the club's journey from humble beginning in 1894 to the record-breaking Centurions in 2018.
Fans are able to purchase their own copy of this one-off creation in club stores and online now, and can order here.