Club News
1
Help design our 125th anniversary kit!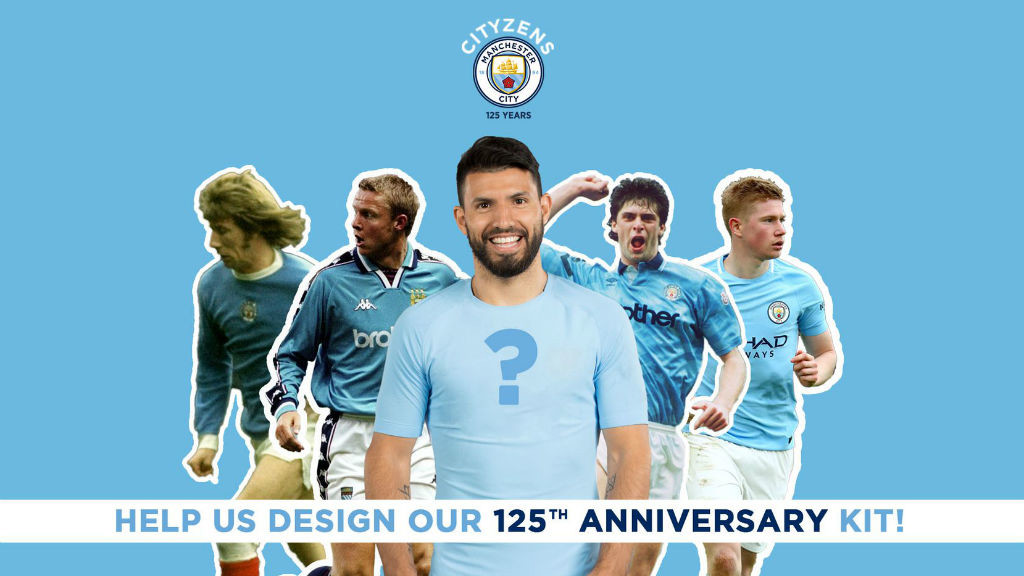 CITY: Fans can help design the 125th anniversary kit
A year from now, Manchester City will be embarking on the Club's 125th anniversary season. ​
To celebrate this anniversary, a special commemorative kit will be commissioned – with Cityzens getting to decide on key design elements.
The kit will be worn by the City players for one match in the 2019/20 season and a fan vote has launched today that allows supporters to choose the Club crest, commemorative wording and symbols of Manchester which will feature on the shirt. The vote will take place via the Club's online Cityzens membership platform and is open until Monday 3rd September.
On September 1st 1894, the first ever Manchester City team pulled on light blue shirts and travelled to Bury for the Club's inaugural game. Nearly 125 years later, the same light blue colour is now recognisable around the world as 'City blue'.
Omar Berrada, Chief Operating Officer at Manchester City, said: "Manchester City's 125th anniversary celebrations will be a truly special milestone in this Club's history and fans both in Manchester and across the globe will be at the heart of it all. When we redesigned the Club crest in 2015, fans were integral to this process and we are delighted to have their involvement again to help design our commemorative kit.
"Plans for our 125th anniversary celebrations will be coming together over the coming months and we look forward to sharing more details with fans in the near future."
Cityzens is a free membership programme that fans from anywhere in the world can join via https://cityzens.mancity.com/home.