Club News
1
Lottery.com team up with Man City and NYCFC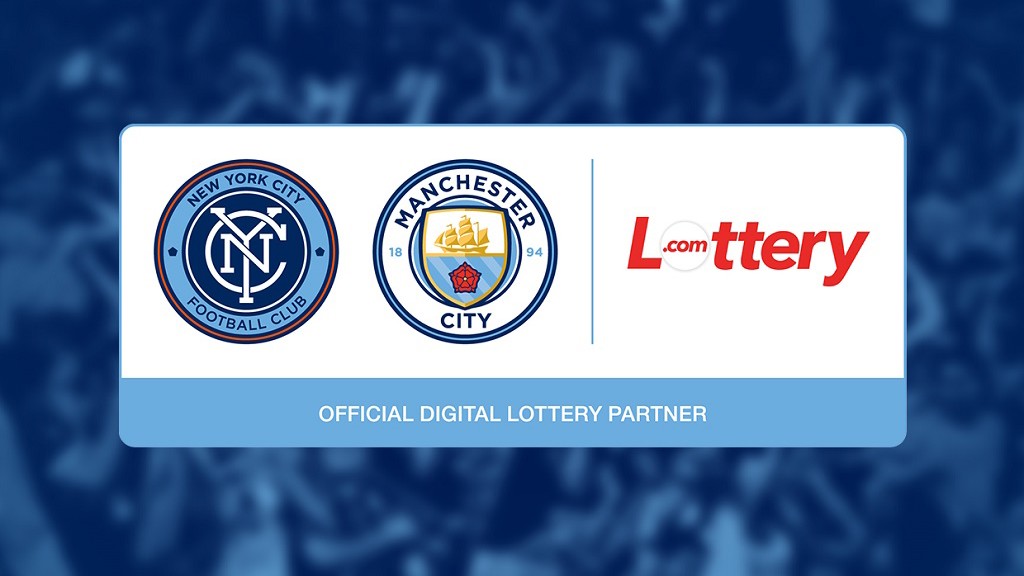 Lottery.com the secure, mobile lottery company, has been named the official digital lottery partner of City and New York City
Through the new partnership, lucky Lottery.com users will have a chance to win unique experiences with both Clubs.

Lottery.com will be the presenting partner of a special Manchester City viewing party in the U.S.

In Manchester, fans will have the opportunity to win hospitality tickets for City matches and a VIP tour of the Etihad Stadium.

"We are immensely excited to partner with Manchester City and New York City FC," said Lottery.com CEO Tony DiMatteo.

"With loyal fans across the United States and the rest of the world, we have an amazing opportunity to provide our users with once in a lifetime experiences."

Lottery.com is the domain leader in delivering officially sanctioned games of chance to mobile phones.

Utilising the experience and technology of the company's mobile lottery platform, Lottery.com recently launched the sale of their Security Token Offering surrounding the company's global impact raffle platform, a web and app-based service that offers a unique approach to mass-scale philanthropy.

Appealing to players of games of chance, donations made to humanitarian causes also opt players into regionally appropriate games that provides multiple rewards to winners, including cash prizes, increasing awareness, participation, and donations.

Lottery.com intends to build the largest world-wide charitable platform, in partnership with global partners, such as Manchester City and New York City FC.