Club News
1
Marcuzo: FIFA eWorld Cup was a career high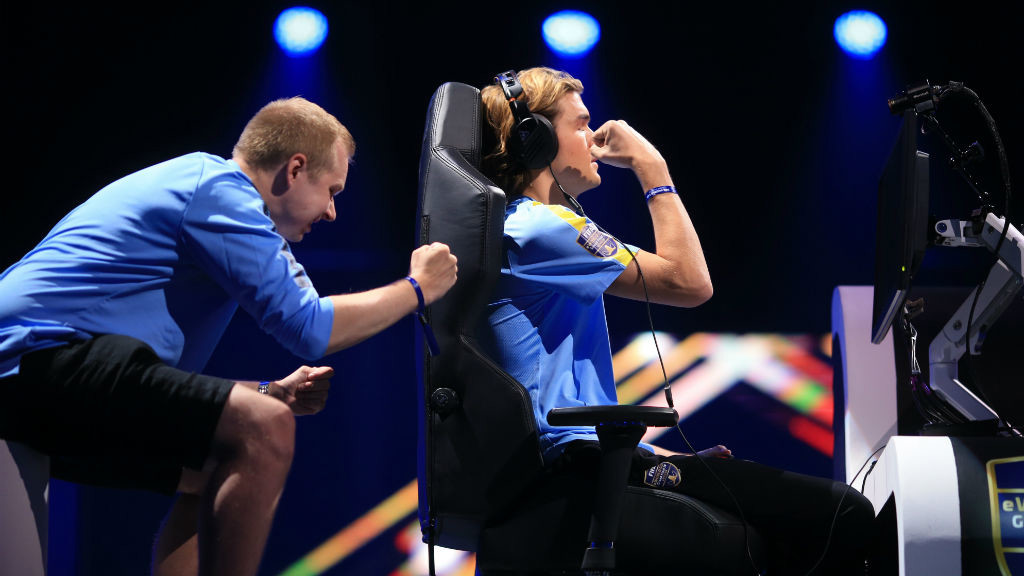 EWORLD CUP: Marcuzo enjoyed a fine FIFA eWorld Cup
Manchester City's eSports star Marcuzo reached the semi-final of the Fifa eWorld Cup in London last weekend, a fine performance on the grandest eSports stage.
It felt like a seismic moment in his career, with the hard work and dedication he's shown over the past 12 months coming to fruition.
En route to the semis, he beat Nicolas99FC, the Argentinian star widely regarded as the best FIFA player in the world.
We caught up with Marcuzo to get his thoughts on the competition.
Marcuzo, semi-finalist at the FIFA eWorld Cup. How do you rate your performance?
I was really pleased. I could have done better in my semi-final, but to be in the top four in the world feels great for me.
And to beat Nicolas was amazing because, for me, he's probably the best in the world.
You've worked incredibly hard to get to this stage. Does this performance on such a big stage feel like you've really arrived in the big time now?
It was great that I reached the level to compete against some of the best players in the world for the second time in a row.
I was honoured to be playing against them and just being in the tournament as well, especially for me to do so well, and be in the top four players in the semi-final was amazing. It's such a good achievement for me and I'm very proud of myself.
READ: City sign Janine Beckie
WATCH: 'Last season's level won't be enough'
GALLERY: Gearing up for the Gunners
Explain to me how an eSports player prepares for an event of this magnitude?
I would say you have to play a lot. The most important think is what to mentally expect – the mental aspect is probably the most important because I would say that decides who wins the match.
I have a coach called Jesper [Prang] and he's helped me a lot, especially with the mental aspect. I lost the first game in the World Cup, so after that defeat I spoke to Jesper and he told me what to do. We chatted and he told me what to do mentally.
How often do you train?
It depends. When the new FIFA comes out I will play every day, but after six months I play maybe just an hour a day.
When training for the World Cup I played five hours a day, so you get the feeling and the motivation back.
What kind of reception did you get from City fans?
Yeah, it was very nice as there were a lot of people there to support me, especially City fans!
There were lots of comments for me on social media, like on Instagram, which was a great motivation to do better.
Having people behind you makes you want to do better and want to do them proud.
The event was huge and the growth in the last year has been quite something. Do you feel there is scope for the eWorld Cup and eSports in general to get even bigger?

I would say this event and set-up was amazing and by far the best I've ever played in.
I think it's getting bigger and bigger and there have been a lot of changes over the past year or so. The prize money and the viewers have also increased, but it makes me even more motivated to go to nice places and win more money.
Last year the tournament was in Westminster Hall, which is a lot smaller than the O2, but it was still great. When we played we had to change console, but this year we were all set up in the same place to avoid that, as it helped me concentrate and avoid delays. Everything was perfect this year.
After my semi-final I had to go to a doping area for about two hours! So, it's definitely changed.
I spent two hours in doping because I couldn't pee!
Have you seen...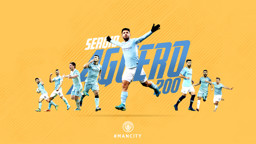 How long does it take to adjust to a new game coming out?

Usually, I don't need to adapt too much because I play so much. But I feel that FIFA 19 will be something special as there are a lot of new features within the game as there will be a big skill gap. The past few FIFA's have been similar whereas the next one looks different.
It will be interesting, but I think I'll still be good at the game. It's not something I'm worried about.
Why do you value Saturday and Sunday so much and play all your matches on Fridays?
When I started playing 40 games a day I had a girlfriend and I wanted to play on a Friday so that I could spend time with her at the weekends, and also my friends.
I was really good at playing 40 games in one day so I carried on playing it, rather than change. It's about 12 hours straight, but it means I can just relax afterwards.
You've been with City for nine months now. How is that relationship going and is the Club supporting you?
I think the set-up has been amazing and you can see from my results that from the last few months I have been doing really well.
I've got the best set-up I could wish for and Will [Pithers] is a great manager too.
You can follow Marcuzo on Twitter @Marcuzo45