Club News
1
Young Leader: Cityzens Giving changes lives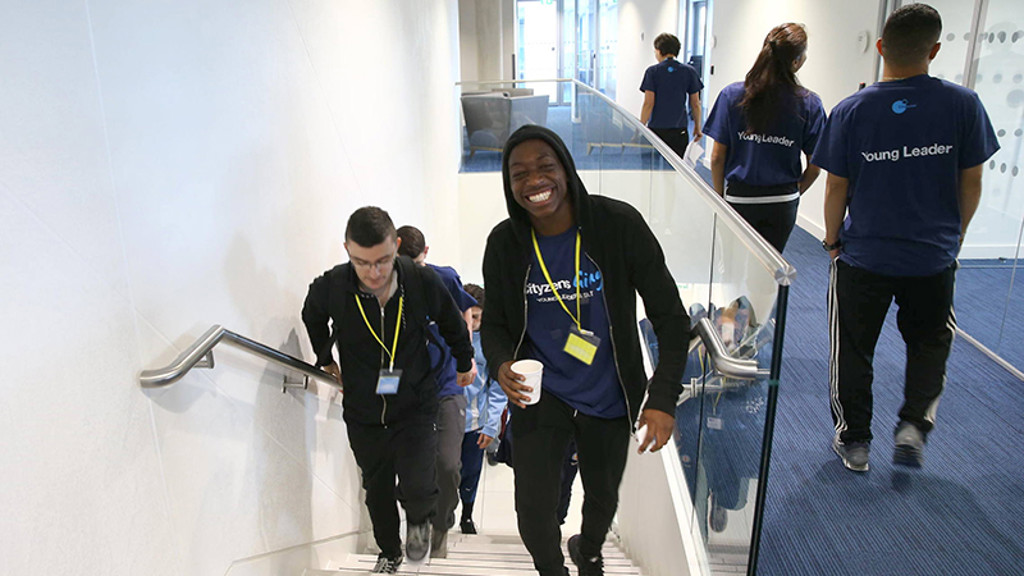 LEADING THE WAY: Roosevelt arrives for the Young Leaders Summit.
On Thursday 16 November Cityzens Giving kicks off for a fourth year and Manchester City fans will again have the opportunity to positively impact communities across the globe.
So far, more than 23,000 young people have benefited from the campaign, including local youngsters here in Manchester.
Nineteen-year-old Roosevelt is one such example and he credits City's Cityzens Giving initiative for changing his life.
Hailing from Moss Side, the aspiring musician has been on quite the journey since he first came on board with City's family of global community projects in 2015 and has since used his experience and knowledge to support City's local community work
Roosevelt is a shining example of the positive impact fans votes can have on the lives of others.
Combining his two great loves – football and music – Boots and Beats was the project Roosevelt attended and is something he feels has been a great benefit to both himself and the wider Moss Side community.
"Cityzens Giving is really important because in certain communities you really need things like that to make sure young people are happy, learning and developing new skills which will help them find jobs." he said.
"It changed my life. It's made me understand who I am as a person and opened my eyes to a lot of things.
Alongside this, he has also channelled his passion for music and enrolled on Creative Music Technology degree at Salford University – something he says he may not have done if not for fans getting behind the project.

After engaging with Boots and Beats he was invited to attend the Cityzens Giving Young Leaders Summit at the City Football Academy, which provides training for the Club's global network of Young Leaders.
And it's this, Roosevelt feels, which has been pivotal in his personal and professional progression.
"Once I'd been to a Boots and Beats session I decided I wanted to help out as a volunteer.
"A few months later I was invited to the Young Leaders Summit and I learnt so much about myself. It made me a stronger person and more of a role model.
"I did my Level 1 football coaching course too, which helped me when I became a coach at City in the Community.
"I've always wanted to be a coach so when I got that opportunity I was overwhelmed and I enjoy it a lot because I'm giving back to my own community."