Club News
1
City Family Day heads to the Digital Kids Show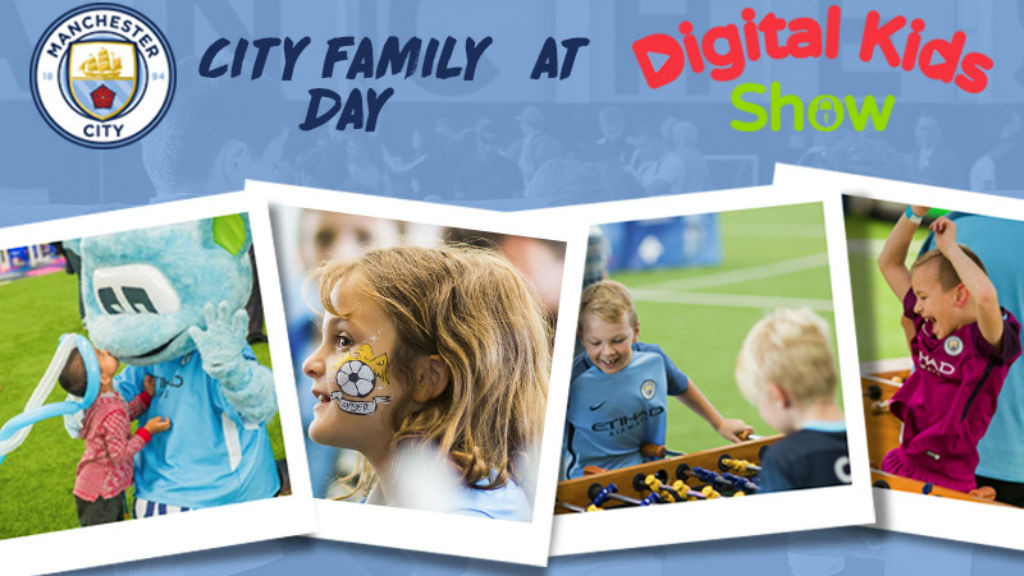 ON TOUR: City Family Day will be at the Digital Kids Show.
Manchester City is taking City Family Day on the road and will be stopping at the Digital Kids Show.
This is the first time we have appeared at the event, which takes place on 18-19 November at EventCity, Manchester.
City Family Day is for junior Blues and their families and at the Digital Kids Show we'll have an amazing array of activities for children of all ages.
Toddlers can explore the moon base zone, whilst the older ones can practise their accuracy with foot darts and face painters will be on hand for the whole family to enjoy.
There's also an opportunity to have some fun with green screen technology and pretend you're on the pitch at the Etihad Stadium, or use the magic selfie mirror to get a photo with first team stars.
To find out more information and book tickets for the event, visit: www.digitalkidsshow.co.uk