Club News
1
Cityzens Giving set to return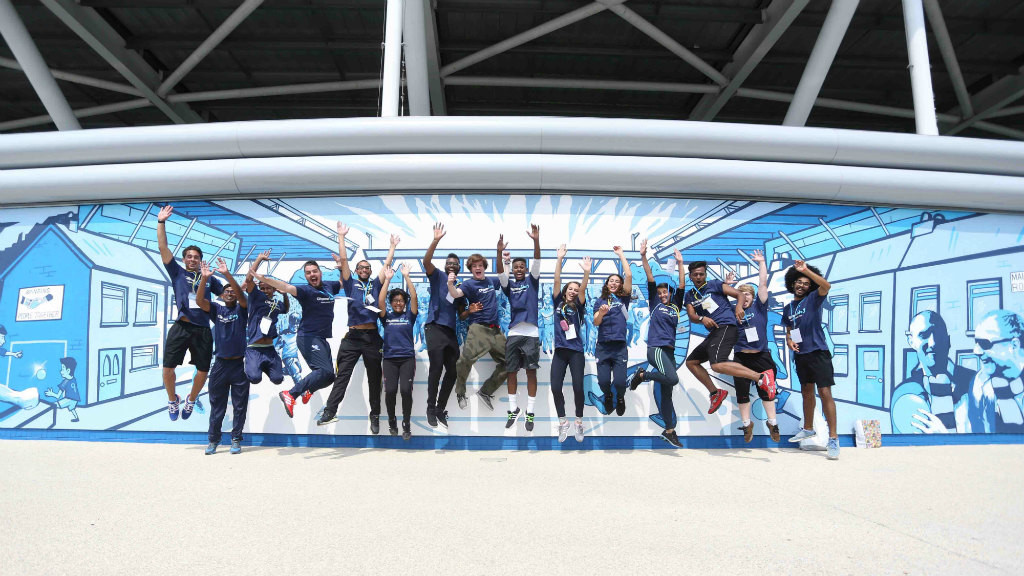 RETURN: Cityzens Giving is back for a fourth year.
Manchester City fans will have the opportunity to change the lives of communities around the world for the fourth successive year when Cityzens Giving returns next week.
Once again, we'll be asking supporters to decide how £400,000 donated by the City Football Group and its partners is allocated between six community football projects.
So far, this truly global display of citizenship has made a difference to thousands of young people around the world and before this year's campaign resumes, let's take a look at the statistics and stories which make Cityzens Giving special.
Nearly 400,000 votes were cast in the 2017 campaign, which saw the total funding donated by City Football Group and its partners since Cityzens Giving launched in 2013 reach £1.5 million.
Thanks to the votes of supporters from Manchester City, New York City and Melbourne City, that money has been used to fund 12 projects in cities across the globe, from Manchester to Mexico.
More than 750 Young Leaders have received training from City on the Community coaches, gaining the knowledge and skills to tackle social issues affecting their area, while we have also engaged with more than 23,000 young people.
2017 has been a busy year for Cityzens Giving, with a host of activities taking place both here in Manchester and around the world.
Since January, City in the Community coaches have visited Melbourne, Hanoi, LA, Sao Paulo and Barranquilla to inspire and train the next generation of community leaders.
This was also the case in Mexico City, where the Club was present as the Futbol Matters project, which received the highest number of votes in last year's campaign, opened its newly renovated community football pitch.
And in India, Jill Scott had the honour of becoming the first City player to visit one of our international community projects, when she travelled to Kolkata to help inspire Young Leaders tackling health and hygiene issues.
Finally, in June, more than 50 young people from across our global network of community projects visited the City Football Academy for the third annual Cityzens Giving Young Leaders Summit.
Made possible by Etihad Airways, the Summit's official partner, participants attended on and off the pitch workshops to enhance their football coaching and community leadership skills.
Cityzens Giving 2018 launches Thursday 16 November, when we will be revealing six new projects for fans to vote for.