Club News
1
City Square packs a punch before Stoke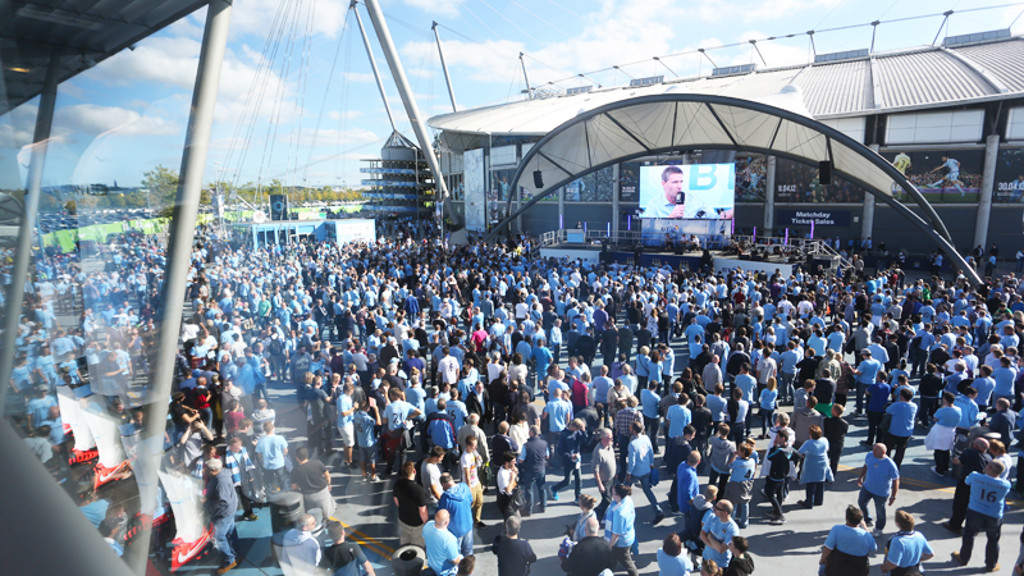 CITY SQUARE: Pre-match entertainment.
In honour of International Women's Day, there's a host of leading female athletes in City Square before tonight's game against Stoke.
Olympic and world champions will grace the stage prior to kick off, as well as Man City Women players and two Blue legends.
Kicking things off, quite literally, are Team GB Taekwondo stars Jade Jones and Bianca Walkden.
Double Olympic champion, Jones, will be regaling us with stories from her recent appearance on Channel 4's 'The Jump', while bronze medalist and current world champion, Walkden, will feature alongside her team-mate.
A strong line-up already and our next guest also ensures tonight's show packs a punch.
Five time world amateur boxing champion and Olympic gold medalist Katie Taylor is in the fledgling stage of her professional career and after a third win on the undercard of David Haye v Tony Bellew, we'll be chatting to her to find out more about her transition into the paid ranks.
Man City Women's Abbie McManus and Megan Campbell complete our female quintet.
The defensive duo are well underway with their preparations for the Spring Series and upcoming Champions League quarter-final and they'll give us an insight as to how things are shaping up ahead of the new campaign.
Former Blues Joe Corrigan and Ian Brightwell are also familiar names to Stoke fans, with both men spending a short time at the Potters during their playing careers.
We'll get their thoughts on how they see the game going and with FA Cup and Champions League action on the horizon, they'll also be previewing our upcoming trips to Middlesbrough and Monaco.
Elsewhere and as always BBC's Alistair Mann will host our talking points feature, which tonight focuses on the performances during City's current nine match unbeaten run.
This week's City Square fan competition has us welcome our visitors with a pottery competition, as we ask fans to showcase their ceramic skills. Make sure you get involved if you think you've got what it takes!
Finally, St Helen's four piece, Stillia, bring their brand of indie rock n roll to the Etihad Campus before kick off, with a big backing from BBC Radio 2. Branded the 'best debut album since the La's' by Janice Long, we're looking forward to hearing a few tracks this evening.
Don't forget to follow City Square on Twitter to keep up-to-date with all the action as it happens.
See you tonight!