Club News
1
City v Watford: Game of remembrance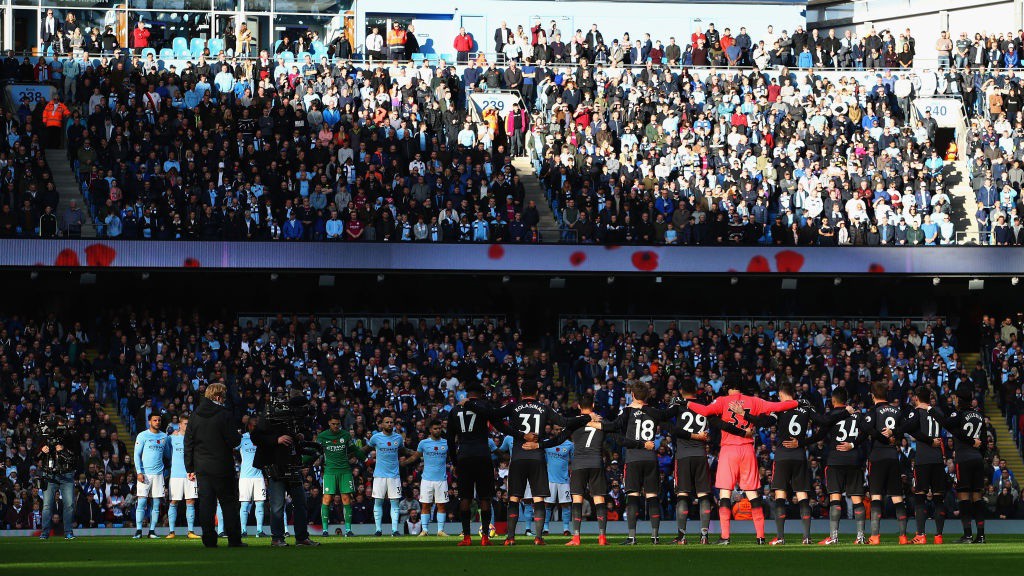 REMEMBRANCE: A minute's silence is impeccably observed at the Etihad.
Manchester City will hold its annual minute's silence at the home game against Watford on Tuesday 2nd January, when we will remember all those connected with the Club who have sadly passed away in 2017.
This is the seventeenth year that the Blues have held a remembrance and once again we are inviting fans to remember loved ones who have passed away by featuring their names on the LED screens during the minutes silence.
If you would like to commemorate someone, simply send their name to charities@cityfootball.com, with 'In Memoriam' in the subject title.
All requests will need to be received by 26th December 2017.