Club News
1
City to feature in Chinese football TV series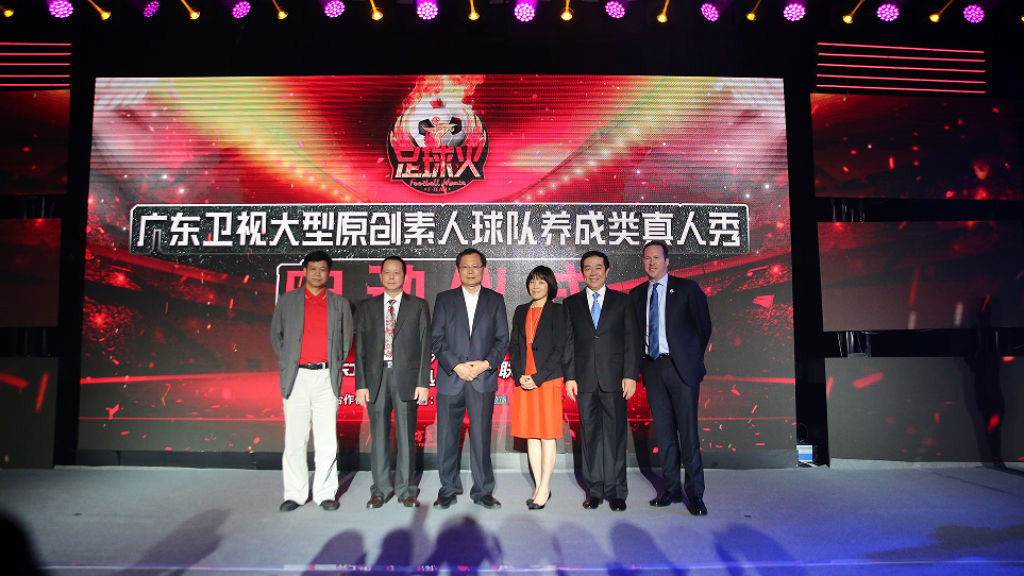 FOOTBALL MANIA: City will feature in China's first football-focused reality TV series.
Manchester City will participate in the first football-focused reality TV series to be broadcast in China.
The Club will feature in Football Mania, which will follow the journey of a newly-formed team and track their progress as they start from nothing and undergo a training programme in preparation for a match against a City Academy squad.
With the aim of enhancing China's passion for football, the programme will begin filming in January 2017, with broadcast scheduled for April.
Charting the ups and downs of this amateur team, viewers will get to know the different personalities within the team as they chase their dream and get to grips with the demands of professional football.
They'll train in a variety of locations, including the City Football Academy and face opposition from across China, as they bid to prove they've got what it takes to remain in the process.
Only the best will survive and the squad will gradually be cut until the top players remain to show how far they've come in their final challenge against City U18s.
Seeking to capitalise on football's status as the most popular sport in China, Football Mania aims to highlight the importance of football development within the country and can count on the support of former Blue and Club Ambassador Sun Jihai.
City Football Group Chief Commercial Officer, Tom Glick, was present as plans for the series created by Guangdong TV, CAMSING GLOBAL and Bingxun Sports were revealed in Guangzhou.
The Club's Official Partner in China, Zhong An Holdings Limited will also support Football Mania, which will be broadcast across the country on more than 30 platforms, including another Club partner, Tencent Sport.