Club News
1
Ward, Power and Nixon in City Square for Toffees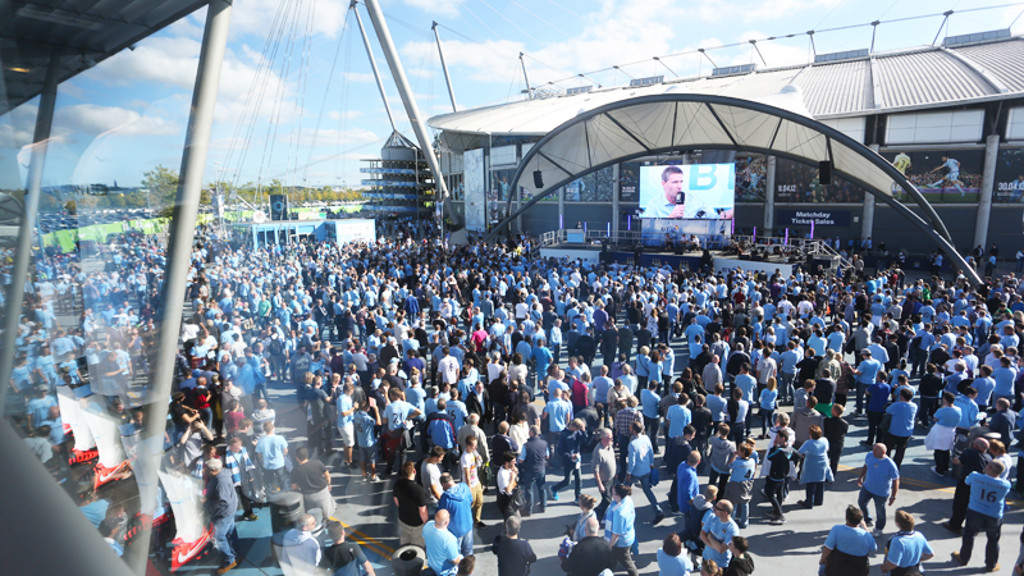 CITY SQUARE: Pre-match entertainment.
City Square combines sky and royal blue this weekend as we're joined by a duo who played at either end of the M62 during their careers.
Mark Ward and Paul Power are part of a stellar line-up of pre-match entertainment before City v Everton, which includes another ex-Blue, a boxing world champion as well as stars of the small screen.
Winger Ward and full back Power called Maine Road and Goodison Park home as players and we'll be picking their brains about both clubs before kick off.
They'll share their thoughts on Pep Guardiola's flying start and tell us whether it will be win, lose or draw as the Blues take on the Toffees.
Eric Nixon completes a trio of ex-Blues and our one-time shot stopper will add his views on City's start to the season and discuss what impact the international break might have had.
No stranger to the City Square stage, WBO Lightweight Champion and top Blue Terry Flanagan is back to give us a fans perspective on the 2016/17 season as well as giving us the lowdown on his next title defence.
Table football enthusiasts will be delighted to hear we have a life size version in the Square this week. Located behind the City Store, fans young and old can get involved in a human version of this popular game, with two very special captains.
Luke Pasqualino of BBC's Our Girl and former Coronation Street star Lucien Laviscount will be leading their teams in the battle to be crowned Human Table Football champion.
Saturday will also see the debut of a new City Square feature, 'Talking Points'. Each week we'll be giving you the chance to vote on Twitter for the topic you want discussed before kick off.
Presenter of the weekly City Podcast, Nigel Rothband, is the man who'll be leading the discussion and this week the topics of conversation – as voted for by you – are the lessons we can learn from our defeat at Spurs as well as the incredible form of the double winning Manchester City Women's squad.
Manchester based electro-funk group Sound of Thieves provide this week's musical offering. A group born out of a desire to create a full and varied sound with as few musicians as possible, expect sampling and live-looping as part of the two-piece's performance.
A jam-packed week then and as well as all that you can test your knowledge on our matchday quiz with the new SAP #CityPulse wall.
Keep up-to-date with the latest City Square information on Twitter and join the conversation using #CitySquareLive.
See you Saturday!