Club News
1
Blues sign fashion partnership with Dsquared2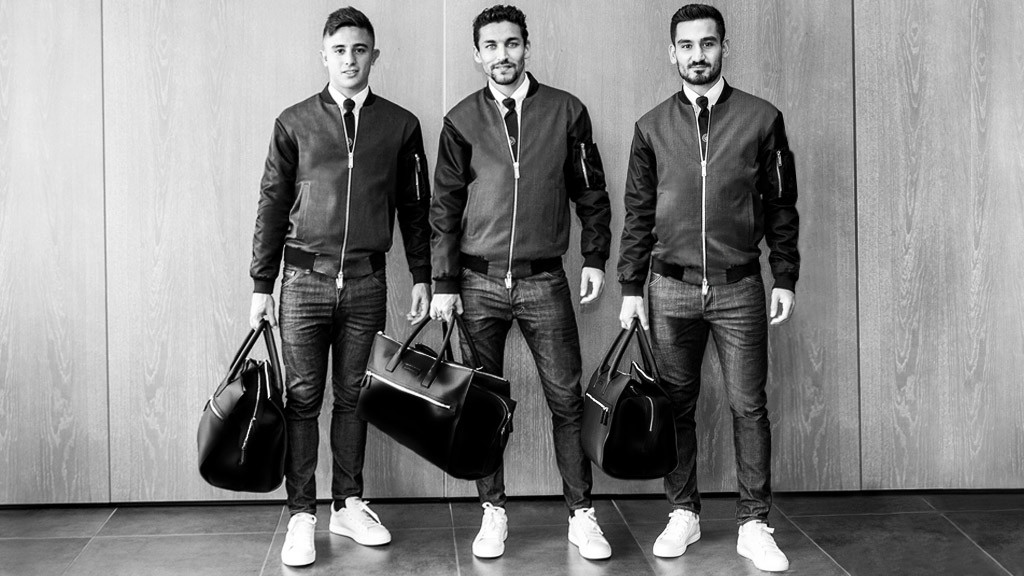 STYLED: Dsquared2 is our new fashion partner.
Pep Guardiola and his team will look sartorially savvy on their way to Champions League games, thanks to a new partnership with Dsquared2.
Renowned for their tailoring and innovative cool denim, the international fashion house has joined forces with Manchester City in a multi-year deal as the Club's Official Fashion Partner.
A man who's garnered many admirers for his sense of style, Dsquared2 will dress Guardiola's squad in their pre-match uniforms ahead of European ties and will also collaborate with the Club to bring fashion conscious fans a range of unique, co-branded products.
As is the case with the newly redesigned Club crest, Vincent Kompany, Sergio Aguero and co's new Dsquared2 attire takes inspiration from the Blues' rich heritage and combines Italian and English tailoring with a modern touch.
Describing City as a team which exemplify Dsquared2's style, founders and designers, Dan and Dean Caten are honoured to be dressing Pep and his players.
The Blues debuted the brand's casual sport traveller range on their journey to Barcelona, while their official tailored suits will become a pre-match feature later in the year.
Senior vice president of partnerships for City Football Group, Damian Willoughby, can't wait to see the new matchday wear.
He said: "Dsquared2 and Manchester City share many important brand values. We both believe in the importance of attention to detail, providing the best experience and constantly challenging ourselves to be at the top of our game.
"Throughout the partnership, we will collaborate to highlight the best features of our brands and supporters, bringing the past, present and future together.
"We are all looking forward to working with Dsquared2 over the coming seasons and we know the players are very excited to begin wearing their new matchday uniforms."