Club News
1
New partner Valvoline keep City moving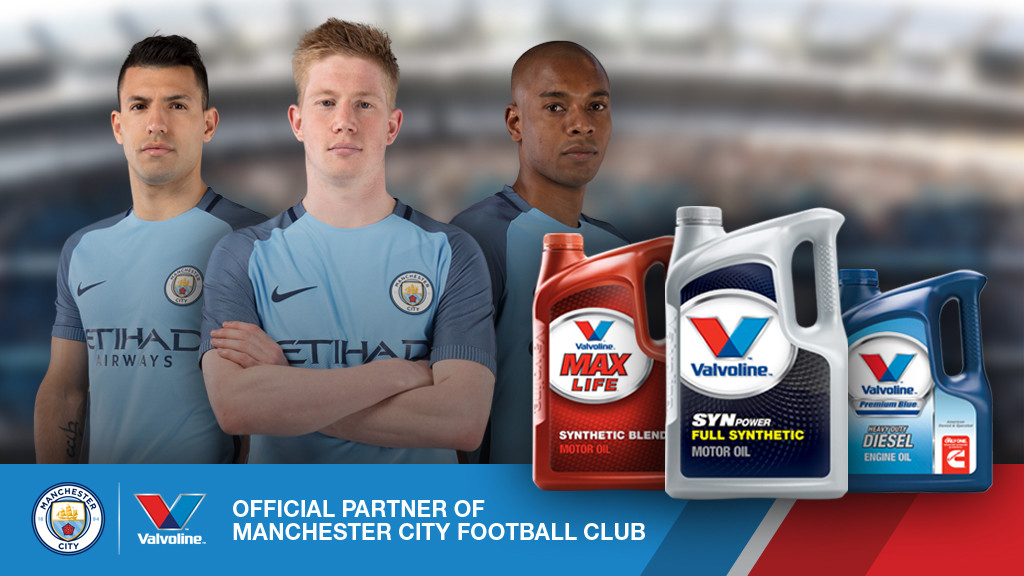 KEEP MOVING: Valvoline is City's new Official Automotive Lubricants Partner.
Manchester City's latest deal with a recognised global brand sees Valvoline unveiled as the Club's Official Automotive Lubricants Partner.
A giant of its industry, ValvolineTM is one of the most recognised motor oil companies in the world and has signed a multi-year agreement with the Blues.
Like City, Valvoline, which was founded 150 years ago, has a rich history and shares the Club's desire for innovation and optimum performance.
Supporters will be at the forefront of the partnership as both parties combine on a series of marketing campaigns, which will bring them closer to their respective fans and customers.
Valvoline has been KEEPING THE WORLD MOVING SINCE 1866™ and the shared pride in progress and excellence will be prominent throughout this relationship, with 'keep moving' set to be a key theme.
Damian Willoughby, Senior Vice-President of Partnerships for City Football Group, is pleased to have secured this new global partnership.
Commenting on the deal, he said: "Everyone at Manchester City is excited to kick-off our partnership with Valvoline.
"As a globally recognised organisation which operates across a range of markets where our fan base is strong and continuing to grow, we are looking forward to collaborating with them to connect with our global supporters in new and engaging ways.
"Innovation and progress are at the heart of both of our organisations and working together will allow us to develop creative campaigns everyone can enjoy."