Club News
1
CITC spectacular in City Square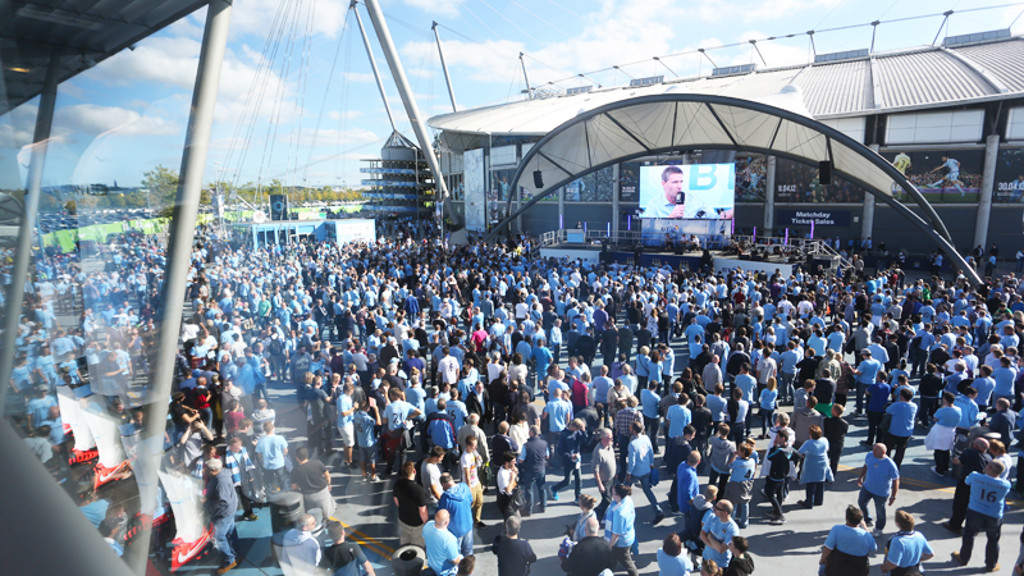 CITY SQUARE: Pre-match entertainment.
Thirty years of making a difference is cause for celebration and we'll be doing just that in City Square this Sunday, as City in the Community (CITC) take over the pre-match entertainment.
As the Club's foundation launch their 30 year celebrations, City Square will be a hive of activity to showcase the best of our work in the community.
We'll be joined by Ambassador Alex Williams MBE and Head of CITC, Mike Green who'll be sharing more information about the matchday activities and letting us know what we can look forward to throughout the season-long celebration of the special milestone.
Showcasing the best of CITC's work, fans can learn more about various projects and take part in power chair football, walking football and the 30 for 30 keepy-up challenge.
On stage, we'll also welcome comedian and actor Henning Wehn who'll discuss the City topics you want to hear about, in our new feature, 'Talking Points'. Head to Twitter to cast your vote! An avid football fan, the German comic will also give us an insight into Pep's time at Bayern Munich.
Henning will be joined by Misfits and The Musketeers star Michael McNulty, who'll tell us what he expects from our clash with the Saints and share his Premier League predictions.
Both men will be entering into the spirit of the CITC showcase, as they take on the Ubtech robots in a not-to-be-missed press-up challenge.
This week, live music will come from Manchester's very own Shakedown Stockholm. The four piece, who comprise two sets of twins, were discovered by BBC Introducing and were tipped to be this year's 'ones to watch'. Championed by Johnny Marr, they're set for a big 2017.
In addition, you can also test your knowledge with our matchday quiz on the new SAP #CityPulse Wall and there'll be plenty of chances to get your hands on some City prizes.
Don't forget, keep up-to-date with the latest City Square information on Twitter and join the conversation using #CitySquareLive.
See you Sunday!