Club News
1
Young fan experiences dream job with Man City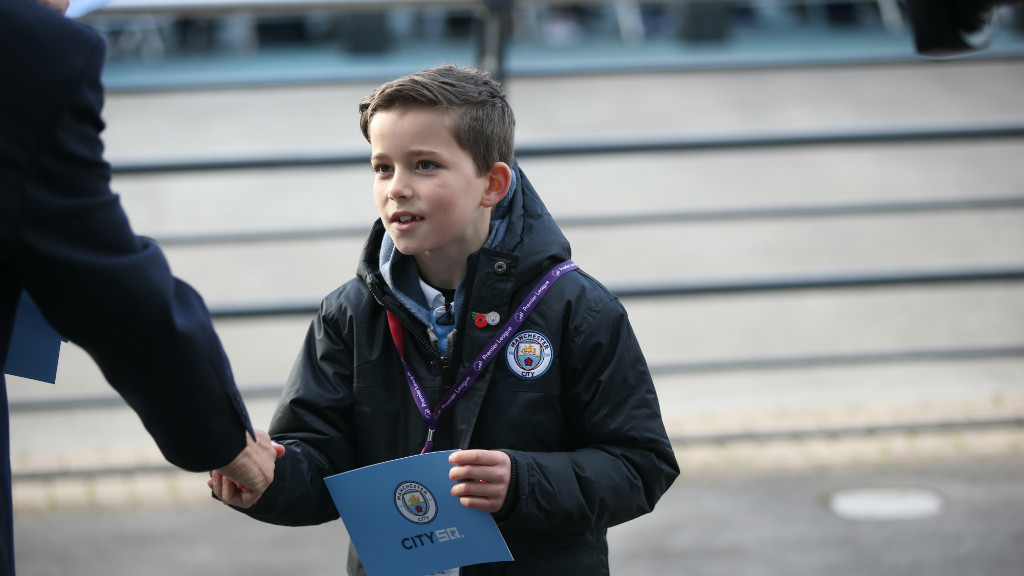 DREAM JOB: Sam joined our matchday events team as part of the Children's Commissioner's Takeover Challenge
Manchester City helped a junior Blue fulfil his ambition of working for the Club as he assisted with the matchday operation at the 1-1 draw with Middlesbrough.
Nine-year-old Sam took on the role of Matchday Events Manager at the Etihad Stadium on Saturday 5 November as part of the Children's Commissioner's Takeover Challenge 2016.
Led by First News and the Children's Commissioner, the Takeover Challenge provides young people with the opportunity to experience their dream career as they get the chance to take over exciting professional jobs for the day.
A big Blue, Sam was selected after submitting a passionate video about how much working at City would mean to him and why he would make a great Matchday Events Manager.
It was hectic day for the youngster from Fife, which kicked off with a matchday planning meeting, where he met his colleagues for the first time.
He went on to present at the Family Fun Day, interview City legends, Tony Book and Bernard Halford, read out the team sheet and, by far his favourite part, announce Sergio Aguero off the team bus.
His day didn't end there as he still had a visit to the players' tunnel to prepare for kick-off, a trophy presentation to the Manchester City Women's team and a look behind the scenes in the PA room.
It was a non-stop day that Sam won't forget.
To find out about Children's Commissioner's Takeover Challenge events around the country and how you can get involved, visit childrenscommissioner.gov.uk or firstnews.co.uk.