Club News
1
Yaya Toure: Day you were born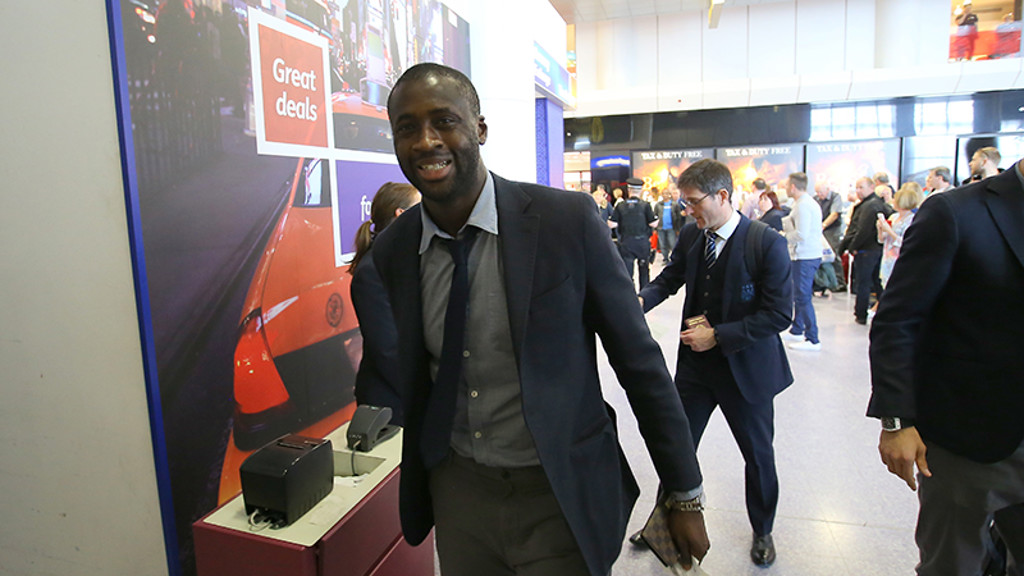 With Yaya Toure turning 33 today, let's program the time-travelling DeLorean for a trip back to see what was happening in 1983...
Yaya Toure
Born: Friday 13 May 1983. Bouake, Ivory Coast.
In the United Kingdom, Margaret Thatcher was a few weeks away from winning a second term as Prime Minister, while in the US Ronald Reagan was two-and-a-half years into his eight-year presidency.
What else was happening around this time?
Britain's Number One single
'True' – Spandau Ballet's one and only British chart-topper veered away from their synthesizer-driven funk for a spot of balladry that is still, sadly, being played at weddings to this day.
Britain's Number One album
'Let's Dance' – David Bowie stormed back into the public eye after a three-year absence with his most accessible and chart-friendly album yet. A huge seller at the time, it's singles are among his best-known tracks but the album does not rate so well among Bowie die-hards.
At the movies
'Flashdance', a musical about a female welder who dreams of making it as a dancer (no, really), was riding high around this time but when Yaya was born the release of 'Star Wars Episode VI – Return of the Jedi' was only days away.
Needless to say it went straight to the top of the box office charts, and stayed there for weeks. Also out this year were 'Superman III', 'Jaws 3-D' (it was a sequel-heavy time), and there was a Battle of the Bonds at the box office.
Roger Moore made his sixth outing as 007 in 'Octopussy', while Sean Connery starred in a rival, 'unofficial' Bond adventure 'Never say never again'. Moore's suave sophisticate held sway over the tougher incarnation, but the "Is Roger better than Sean?" question rages to this day.
Football
It was a year to forget for Manchester City, the Blues were relegated in dramatic fashion when losing to Luton Town at Maine Road on the last day of the season. Also relegated from the top flight that season were Swansea City, while Liverpool claimed yet another league title with Watford as runners-up.
Elsewhere in sport…
Tom Watson won The Open for the fifth and final time, while India shook up the cricketing world by beating the mighty West Indies to claim the World Cup. Britain's Steve Cram won the 1,500m and Daley Thompson claimed gold in the decathlon at the first World Athletics Championships.
Also born on this day…
Ex-EastEnders actress Natalie Cassidy.