Club News
1
City to attend BPL Live in Cape Town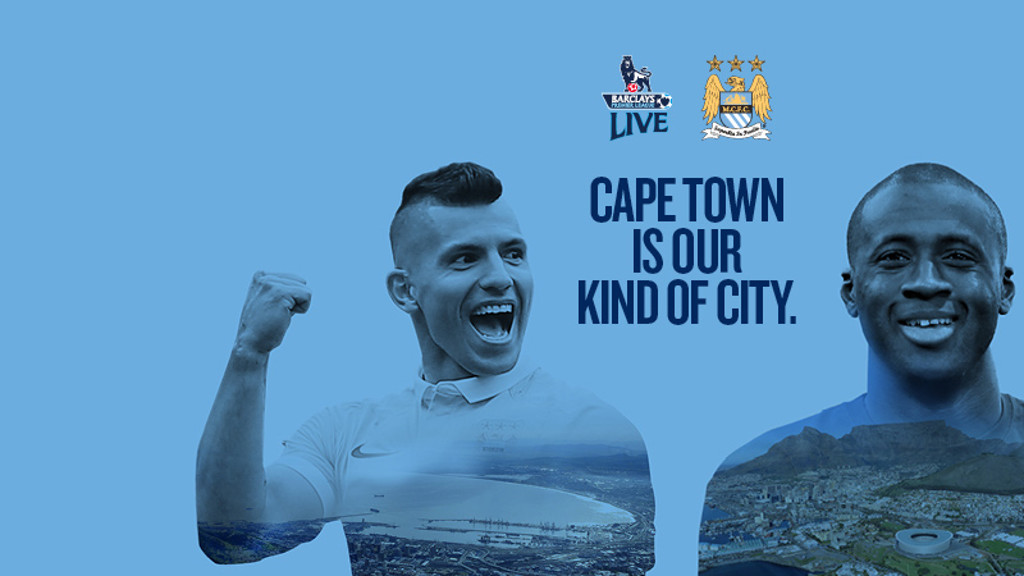 Manchester City are delighted to announce we will be attending the official Barclays Premier League Live (BPL Live) event for the first time ever in Cape Town this March.
As part of the football fan park, we will have our very own MCFC tent alongside Club legends, Paul Dickov and Shaun Goater, who are also in town to meet passionate South African Blues.
This free event is open for fans of all ages and will take place at Camps Bay High School from 19-20 March.
The MCFC tent will bring a taste of the Etihad Stadium to Cape Town, featuring the interactive Robbokeeper experience - a computer-controlled goalkeeper that would give Joe Hart a run for his money.
Fans will have the chance to test their skills against the fastest reflexes in the southern hemisphere and who better to teach the art of goal-getting than former City forwards, Dickov and Goater.
With great prizes to be won and plenty of giveaways, the MCFC tent is certainly the place to be in Cape Town that weekend.
Make sure you enter our competition to win a shirt signed by the first team squad, including four-time African Player of the Year Yaya Toure and Argentinean ace Sergio Aguero. Simply share your images from the Fan Zone on Twitter or Instagram along with the #MCFC hashtag.
Plus, pay us a visit and you'll receive a limited edition MCFC cap, t-shirt and flag, and have the chance to get your photograph taken with the historic League Cup, direct from Wembley Stadium.
City will also be hosting a number of unique opportunities for South African fans to get even closer to the Club they love.
On 17 March at 7pm, Paul Dickov and Shaun Goater will take part in an exclusive Q&A signing session with the Cape Town MCFC Supporters Club.
The event will take place in the Old Mutual Sports Club - Jan Smuts Dr, Pinelands, Cape Town, 7405, South Africa.
Fans wanting to be part of what is set to be an exciting stroll down memory lane can do so by contacting Club Secretary Clive Little - clive@louiskarol.com
A wonderful weekend concludes on the Sunday night, when Blues can come together to watch the derby against local rivals Manchester United on the big fan zone screen.
Fans interested in attending BPL Live and being part of the action must register for free at http://www.bpllive.com/ or by dialling *134*275#.