Club News
1
New Manchester City home kit revealed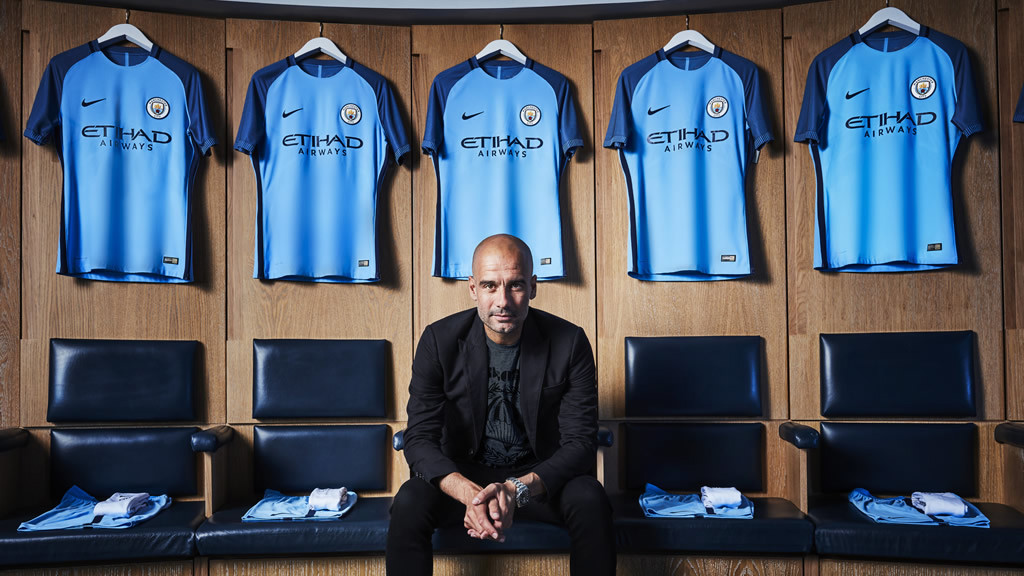 NEW THREADS: A new kit for a new era
Manchester City are proud to reveal the new 2016/17 Nike Football Vapor home kit with AeroSwift technology.
City start the new campaign with a new manager, Pep Guardiola, a redesigned Club crest, and our most innovative kit ever.
Befitting Guardiola's renowned attention to detail, the Club's new match and training apparel incorporates cutting-edge Nike AeroSwift technology designed to enhance mobility, reduce weight and remove the distractions that hamper performance.
The new home kit combines the club's traditional City blue with darker blue detailing that takes its cues from the colour of the new crest's text and trim.
Two tributes to the Club are also knitted into the design: the word "CITY" at the back of the collar, and, on the inside of the cuffs, "EST 1894" feature as another reminder of the club's storied history and reference to the new badge.
The advanced performance technology in the kit is visible on the chest, where engineered knit zones create a geometric pattern that enhances fit. Smaller mesh shapes at the bottom of the graphic are in place to maximise ventilation.
The sides of the kit feature a navy stripe that runs the length of the shirt and shorts. Expanding when the player is in motion, the stripe maximizes ventilation and reveals a subtle underlying City blue.
White socks, with a dark blue linear graphic on the calf, showcase the club's traditional second colour and highlight the most dynamic part of the footballer's body.
The new Manchester City home kit and trainingwear is on pre-order now at mancity.com/shop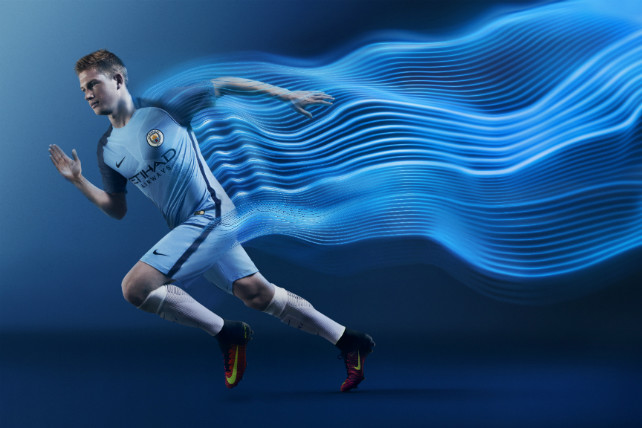 Manchester City training apparel
This season City will wear a new range of training apparel with same Aeroswift technology as in its match day kit.
The range consists of Strike tops, shorts and pants featuring Nike's signature innovations for the ultimate in fit, comfort and agility.
Nike AeroSwift Technology
These are Nike's most technologically advanced kits, featuring Nike AeroSwift technology. They use a new, textured high-performance yarn that wicks sweat from the skin. The shirt and shorts are also constructed using a new knitting process that integrates single and double knit to enhance breathability, stretch and fit.
Commitment to Sustainability
Nike employs sustainable innovation for its football kits with the use of recycled polyester, delivering unrivaled performance and lower environmental impact.
The kit's shirt and shorts are constructed with recycled polyester fabric, which is made from recycled plastic bottles melted down to produce a fine yarn.
Each kit is made using approximately 16 recycled plastic bottles. Since 2010, Nike has diverted more than three billion plastic bottles from landfills into recycled polyester, enough to cover about 5,200 football pitches.
The new Manchester City home kit and trainingwear is on pre-order now at mancity.com/shop