Club News
1
City Hackathon judging panel revealed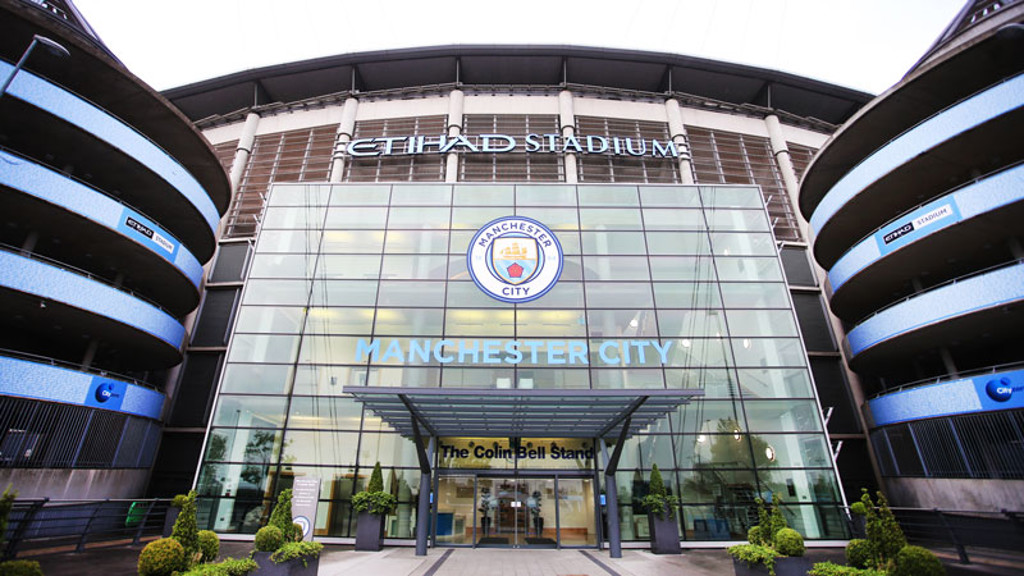 COUNTDOWN: City are the first football club to host a hackathon
#HackMCFC is only four days away and as both the Club and participants gear up for an exciting weekend, we thought what better time than now to introduce our judging panel.
The first hackathon to be organised by a football club, #HackMCFC will utilise world leading performance analysis systems, as well as in depth player and match data to help participants discover new insights on player performance.
With a £10,000 cash prize up for grabs, here are the experts who'll be judging the competition:
Lee Mooney - Head of Football Insights | City Football Group
Lee joined City Football Services (CFS) in 2014 having responded to the original 'MCFC Analytics' initiative. Lee originally joined the scouting and recruitment department to lead player recruitment analytics, primarily focussed on developing analytical tools to assist in the identification and valuation of players.
This role was subsequently extended to provide support to the Football Performance and Human Performance departments. Prior to joining CFS Lee held a number of advisory roles specialising in data architecture and visual analysis, primarily in the financial services sector.
Pedro Marques - Global Lead Football Performance | City Football Group
Pedro graduated from the Faculty of Human Kinetics with a degree in Sports & PE teaching, specialising in football, before completing his postgraduate studies in High Performance Training. Whilst studying, he also had the chance to study and work abroad in Brazil for six months with the Londrina Junior Team.
Pedro is a UEFA Advanced Coaching badge holder and between 2004 and 2010 he held positions in the Coaching, Performance Analysis and Recruitment departments at Sporting Clube de Portugal, working closely with head coaches Paulo Bento and Carlos Carvalhal.
In July 2010, Pedro left Portugal to work as a First Team Performance Analyst at Manchester City. There, he supported both Roberto Mancini and Manuel Pellegrini's coaching teams, staff and players, over a four-year period that saw the English Premier League Club win two Premier League titles, one FA Cup, a League Cup and the 2012 Community Shield.
Sam Gregory - Data Scientist | Perform Group (Opta)
Sam Gregory recently joined Perform and the OptaPro Team as a Data Scientist although he has been involved in football analytics for several years. Sam grew up in Canada and did his undergraduate degree in economics at McGill University in Montreal before moving to London to do his masters at the LSE.
Working with Perform and Opta Sam's work involves developing new metrics and working with clients to help introduce more analytical solutions for football. Sam is very familiar with the Opta database delivered by OptaPro who work with over 200 leading professional clubs and national federations, providing analytical solutions to aid the challenges they face in areas such as recruitment and opposition analysis.
David Eccles - Sports Account Manager | Chyronhego
David started his career joining the Armed Forces, where he went on to work within British Military Intelligence - Special Forces for six years. During his time he went on several operational tours, including Afghanistan in 2007. David's work has always involved real-time data acquisition and its use to build an accurate intelligence picture whether it be for the military or within the Elite Sport domain.
David currently manages the football and sports domain within the UK and parts of EMEA at ChyronHego; including the collection, distribution and use of TracAb data across the whole of the Premier League and some clients within the Championship. Working directly with the clubs David has built up key knowledge of the data analytics world and its application within the professional football environment.
Dom Rodwell CEO | Play
Dom brings 20 years' experience of digital product and service design to this project. He is ultimately responsible for Play's vision and output. He has a broad background, often treading a fine line between creativity and technology. He has acted as a strategist, creative director, consultant and senior technologist at his own companies, and within leadership roles at some of the world's leading agencies.
In that time he's conceived and built hundreds of interactive projects including an online university, a bank (a real one), social games, mobile applications and some of the most successful online campaigns of the last two decades.