Club News
1
City Love Story: Valentine's Special Part II
Welcome back to the second instalment of City Love Stories.
Last time we covered the stories of Angela and Paul Bent, as well as how Ian Arnfield met Susannah on his away trip to Seville. Check that out here
Today we look at another two City themed love stories, starting off with Bill Wood and a comical date with his girlfriend at Maine Road.
It was March 27 1989, and for Bill things were looking up, it was his birthday, he had a new girlfriend, a new job and City were looking good for promotion, what more could you wish for?
He was going to the Stoke match at Maine Road and his new girlfriend said "'I would love to go to a game, can I come along?" Bill agreed and she made her way down from St Helens and picked him up in her car. The pair had a pre-match pint at The Beehive and things were going well.
Bill's girlfriend decided to take her jacket off in the pub and it was revealed that she was wearing a striped red and white jumper! Everyone stared and Bill said words to the effect of "why are you wearing a Stoke City kit?"
Bill's girlfriend was horrified and made sure to have the jacket zipped up for the entire game as she cheered on the City goals!
The fashion blunder did little to stop the relationship from going from strength to strength and the pair were married the following year, and they are going strong 29 years later with no red and white in the wardrobe!
We wish this happy couple many more sky blue years together.
The final story of this two part Valentines special comes from Paul Hodge and how he met his now wife on an away trip to Norwich.
Paul follows City over land and sea and one of the trips in 2001 was to Norwich which coincidently was Kevin Keegan's first match away from home. He was driving down with some friends and it all started when checking in to the hotel.
Paul said "The hotel receptionist (Debbie) was a Norwich fan with a season ticket at Carrow Road. I started winding her up from the off - I had signed in as the then England manager Sven Goran Eriksson".
This was just the beginning as when Paul asked Debbie to organise a taxi to a pub she had recommended, cars were unavailable and she ended up driving them herself! The pub Debbie chose ended up being terrible and Paul called her back to complain.
To his surprise, Debbie returned and dropped them at a better pub and this must have left an impression as they got married in July 2004. Messages of goodwill were sent from Kevin Keegan, Darren Huckerby and James H.Reeves.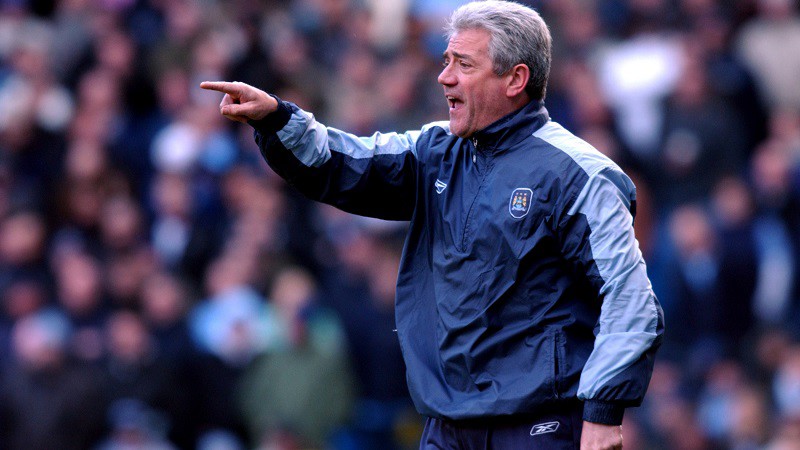 A couple of years after the wedding Charlie was born and he is now a season ticket holder at the Etihad. Debbie also has a season ticket but always sits in the away end when Norwich come to town! Debbie has come to terms with the family life revolving around the fixture list, but Paul treated his partner to a trip to New York for their ten year wedding anniversary.
There was, however, one catch, they had to go and watch City play Chelsea in the Yankee Stadium.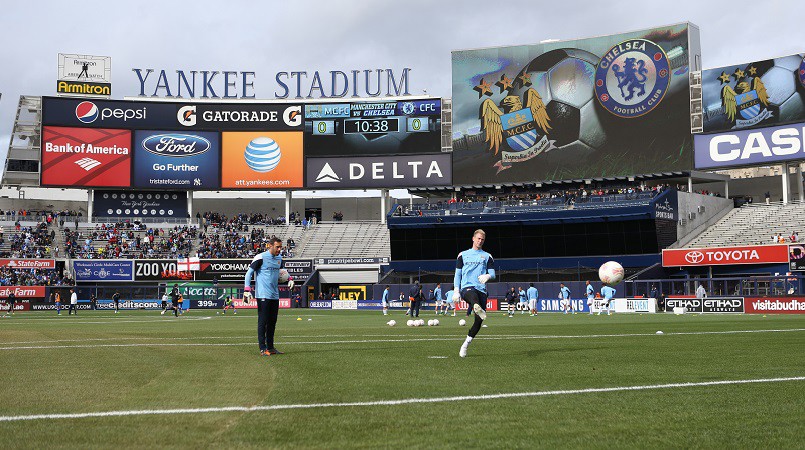 A truly fantastic story to end our Valentine's Day special coverage and we want to wish a Happy Valentine's day to our #citylovestory couples and to all City fans across the world!