Club News
1
Year of the Monkey swings in to MCFC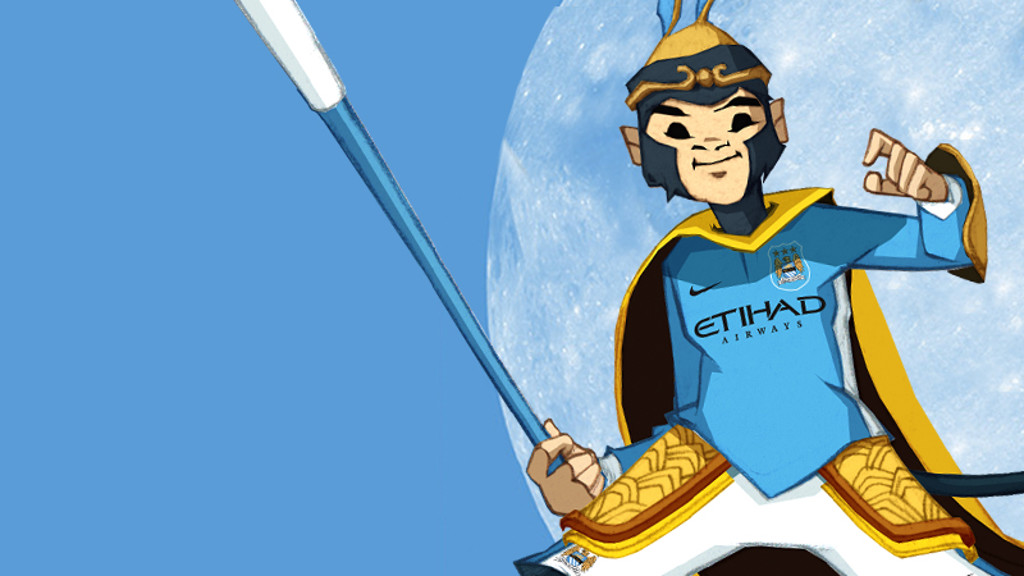 It's set to be a festive February at MCFC as we launch our biggest and best Chinese New Year celebrations yet.
Fans will have opportunity to get involved in a range of unique and engaging activities as City plays its part in what has become a marquee event around the world.
Highlights include:
- The release of CityTV's special Lunar New Year video series, starring First Team players
- The launch of a Mandarin-spoken Etihad Stadium and Club Tour
- Announcement that MCFC will play in China this summer as part of the International Champions Cup.
The Year of the Monkey officially begins on 8 February 2016, but City fans won't have to wait that long to celebrate.
We go head to head with Leicester City at the Etihad Stadium on Saturday 6 February and the pre-match activity in City Square promises to be as exciting as the game itself.
From 11am on matchday supporters will be treated to eye-catching performances by professional Chinese lion dancers and acrobats and will also have the opportunity to get their hands on exclusive MCFC fortune cookies filled with more than just your run-of-the-mill lucky New Year messages.
This year fans will be in with a chance of winning a range of money-can't-buy prizes when they crack their fortune cookies open.
From free beverages to signed merchandise and unforgettable Blue Carpet experiences, this is yet another can't miss matchday opportunity for any City supporter.
This Lunar New Year, Blues should also tune in to CityTV's official Youtube channel, as well as our official Facebook, Twitter and Instagram pages, to catch Sergio Agüero, Kevin de Bruyne, Fabian Delph and Joe Hart savouring a range of traditional Chinese dishes.
We'll be releasing four videos as part of our Lunar New Year series and the first is not to be missed, as the players come face-to-face with a selection of dishes they've never seen before, with hilarious reactions.
CityTV will release another unforgettable production on New Year's Day, 8 February, when the players take on a demanding 'chopstick challenge' that really puts their ball skills to the test.
Manchester's Chinese New Year celebrations, which the Club are an official sponsor of, kicked off last night with a stunning 3D light show at St. Anne's Square in the city centre, the same day MCFC launched their inaugural Mandarin Club and Stadium tour.
Taking place at 3pm from 4-8 February (excluding 6 February) and becoming a permanent offering as of 3 April, the new tour will provide Mandarin-speaking visitors with the opportunity to get closer than ever to all the exclusive, behind-the-scenes action.
As part of the Chinese New Year celebrations, we are also delighted to announce that this summer we will be playing in China during our annual pre-season tour, participating once again in the International Champions Cup (ICC).
Manchester City's sister clubs, New York City FC and Melbourne City FC, will also host a series of exciting and innovative matchday activities over the next month.
All three are owned by the City Football Group, a 13% stake of which was acquired by a China Media Capital-led consortium in December 2015.
The clubs want to ensure that their fans around the world not only have access to the most unique matchday experiences, but also the opportunity to share momentous
occasions, despite being thousands of miles apart.