Club News
1
Wright-Phillips in City Square before Chelsea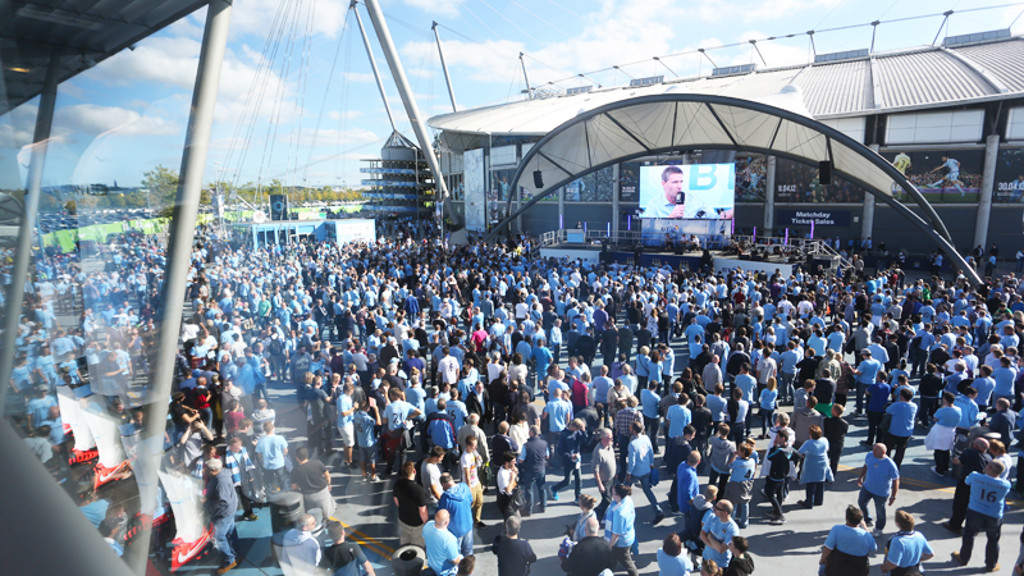 CITY SQUARE: Pre-match entertainment.
City Square is kicking off the festive period with a packed line-up to keep you entertained before Saturday's table-topping clash with Chelsea.
From fan-favourites, to stars of the big screen and no shortage of Christmas-themed fun, City Square begins Advent with a bang.
Star of the show is former City winger Shaun Wright-Phillips, who'll be a keen observer for this game between two of his former clubs.
A product of the Club's Academy, the New York Red Bulls' wide man will join Alistair Mann on stage and what will he be talking about? Well, that's up to you!
Wright-Phillips will be taking part in our new 'Talking Points' feature and you can vote on Twitter to decide whether it's Yaya Toure's return, Nicolas Otamendi's form - or Antonio Conte's men, that's up for discussion.
Also making an appearance is a Hollywood film star who's guaranteed to add a touch of magic to the pre-match proceedings. Tinseltown A-Lister Rupert Grint – most famous for his portrayal of Ron Weasley in the Harry Potter franchise – will be giving us an update on his career, including his latest project Snatch, which is being filmed in Manchester.
His co-stars, Tamar Hassan – of Football Factory fame – and Dougray Scott, from Mission Impossible II, are also on the guest list this week. Both men have starred in football films and as fans themselves, we'll get their thoughts on the battle of wits between Pep Guardiola and Conte.
Meanwhile, New York Tourists headline Saturday's musical express. The alternative four-piece have combine sounds of Queens of the Stone Age and Foals for a unique performance. Having already performed with the likes of The Subways, The View and Buzzcocks, City Square is next on their list.
We'll also have music from our Manchester Cityzens Giving project, Boots and Beats. Young leader Roosevelt will be performing live and also telling his inspiring story of how the community programme has helped him.
In addition to all this, there'll be a real festive feel before kick off. Our Total Wipeout style Christmas Cracker competition will see which City fan can be last person standing, while our Santa v Elf snow globe means supporters can join the likes of Kevin de Bruyne and Vincent Kompany in the Festive Face Off snowball fight.
And for those fans helping us support Key103's Mission Christmas, you can drop off your presents at the City in the Community grotto opposite the Summerbee Bar.
Finally, you've all seen the UBTECH robots before and now you can test out your press-up prowess against them, in another of this week's competitions!
Don't forget to follow City Square on Twitter for all the latest updates.
See you on Saturday!