Manchester City Football Club is delighted to announce that three former players have been honoured with street names at City Football Academy (CFA).
In August, Cityzens members had the opportunity to vote for the legend they wanted featuring at the new facility via their Cityzens portal, and today they were revealed as Malcolm Allison, Mike Doyle and Neil Young.
Relatives and Cityzens joined Mike Summerbee at a special event as Allison Way, Young Drive and Doyle Lane were unveiled at the soon-to-be-opened facility.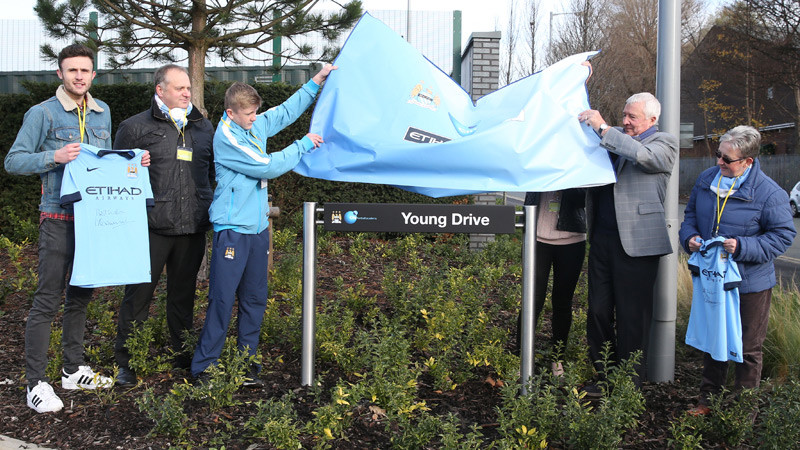 "I am proud to see three of my closest friends, colleagues and teammates receive this great honour from the fans." Mike said. "As three of the Club's most distinguished personalities, it is fitting that Neil, Mike and Malcolm will have a permanent presence at this fantastic facility."
"Whilst we look forward to an exciting future at City Football Academy, it is important that we also celebrate those who have helped make the Club what it is today."
Mike Doyle and Neil Young together made over 700 appearances for Manchester City, scoring more than 100 goals, while Malcolm Allison helped lead City to several pieces of silverware as part of the formidable Mercer-Allison partnership.
The unveiling of the CFA street names comes just days ahead of the facility's official opening. The CFA will be an exciting new facility for both players and the community, representing a significant regeneration of the East Manchester area.