After an incredible amount of entries to our #CityMillion competition we have a tie between two followers!
That's right! The mystery seat from which the photograph of the Etihad Stadium was taken from was - Block 218, Row N, Seat 488.
There are two people who got within a whisker of a direct hit, and can't be separated, and so we need a tie breaker!
Well done to Abbie Jones (@abbiejones97) and Abhiram Golakoti (@abhiram_iitm) who got the closest out of the thousands of you who entered.
Abbie's guess of Block 218, Row M, Seat 489 was matched by Abhiram's Block 218, Row M, Seat 487.
@MCFC Block 218,row M,seat 489 #citymillion

— Abbie Jones (@abbiejones97) July 9, 2013
Block 218 Row M Seat 487 #citymillion

— abhiram golakoti (@abhiram_iitm) July 10, 2013
As this image shows, it couldn't be closer!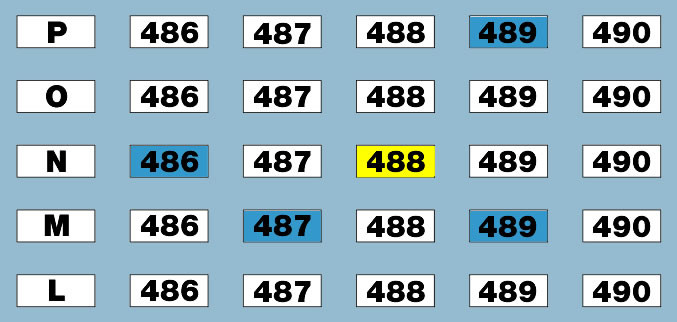 Special shout-outs to @regebro and @WillThommo who provided the next closest entries of 218, P, 489 and 218, N, 486 respectively.
Both Abbie and Abhiram will be contacted with a 'winner takes all' tie-breaker question to determine who gets the prize of a commemorative MCFC home shirt with their Twitter handle on and a video message from Sergio Aguero.