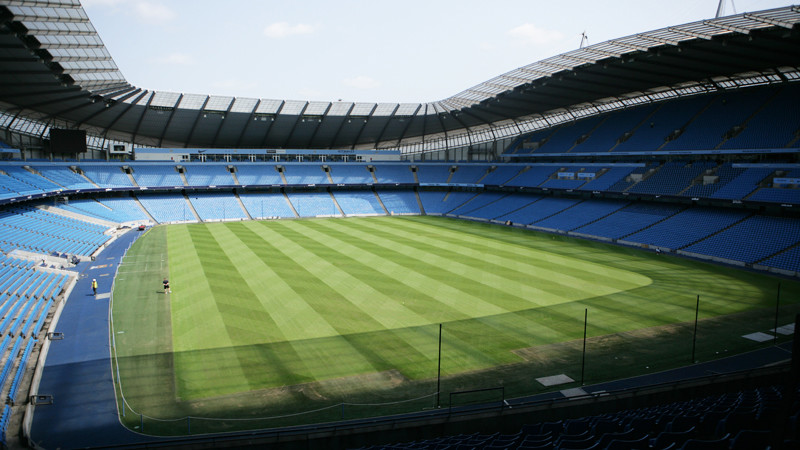 The official MCFC Twitter account is preparing to welcome its one-millionth follower over the next couple of days and to celebrate we are launching a fantastic competition!
We are proud that our followers come from all four corners of the globe and so we have a prize that any Blue would love.
Not only will our winner receive a commemorative City home shirt with their Twitter handle printed on the back signed by none-other than Sergio Aguero, but the Blues' Argentine hitman will also record a special video message congratulating them on winning the competition whilst the Blues are on tour in South Africa.
Sound good? Here's how you enter...
1) Closely examine the photograph of the Etihad Stadium above - it has been taken from a randomly-selected seat from the 48,000 inside City's home - we want you to guess the Block, Row and Seat Number!
2) Using the seating plan below as a guide, work out roughly where you think our special seat is.
Note - Rows in the Etihad Stadium start at A and go up to FF. Seats start at 1 and go up to 1215.
3) Log in to Twitter and post a tweet with your guess and make sure you include the #citymillion hashtag - for example "Block 123 Row A Seat 123 #citymillion".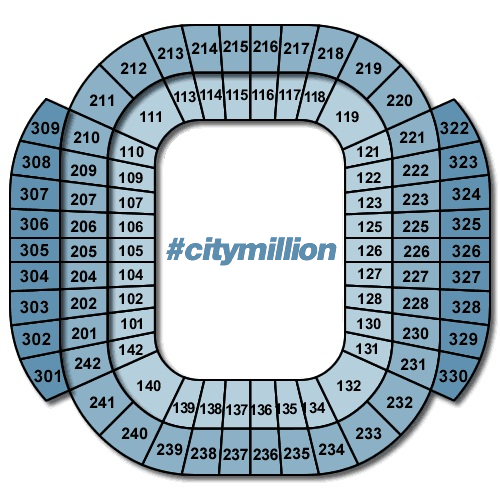 4) The first person to guess correctly is the winner!
Rules...
You must be a follower of @MCFC to enter.
You only get one guess. If you tweet more than one guess, we will only accept your first one.
You must include the #citymillion hashtag for your entry to be valid.
The winner will be the first person to tweet us with the correct seat.
If no one guesses the correct seat by midnight GMT on Friday 12th July 2013, the winner will be the person who has tweeted the closest guess to our selected seat.
Good luck!