Academy News
1
Blue Peters relishing City return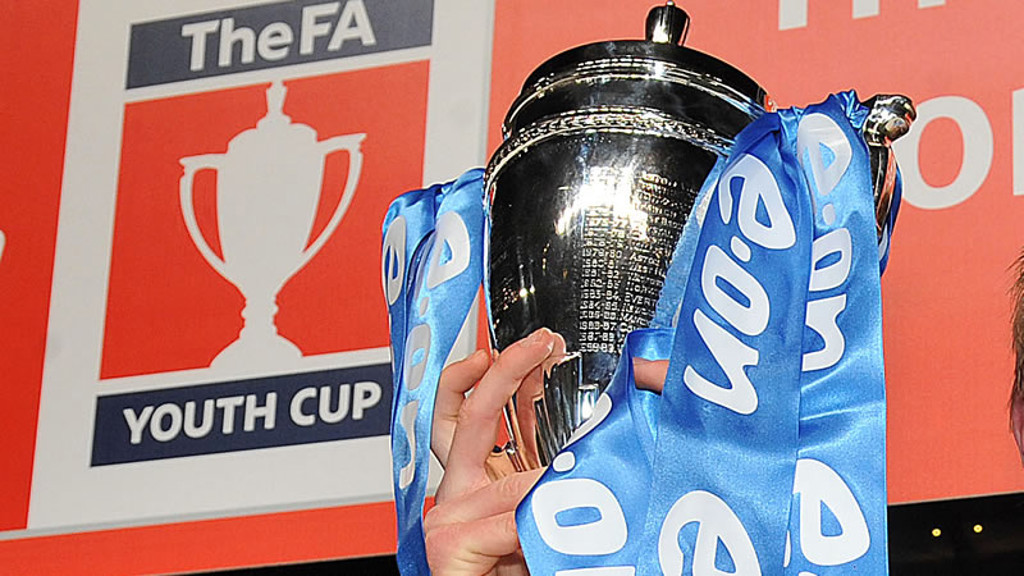 FA Youth Cup
Corby Town's Under 19s manager Mark Peters has highlighted the challenge that lies ahead for his side as they take on City in the FA Youth Cup third round.
Peters, who began his career in football with the Blues as a youngster, is all too aware of the threat that City will pose in the tie at Ewen Fields on Wednesday evening.
But he plans on giving Adam Sadler's boys a run for their money, while making the Steelboys' trip to Manchester an occasion they will never forget.
"If you want me to say that we plan on parking the bus or will be trying to do anything to try and stop City, I wouldn't quite put it like that," smiled Peters.
"We know the calibre of the players we are up against. We're not looking to come, just make the numbers up and roll over, but we have to be realistic.
"We plan on making it an evening and a trip for the boys to remember. It will be a great experience for them to play against lads that are lucky enough to be selected from a worldwide stage. My boys are local lads that have had a good run to get to this stage.
"We've got to be respectful of City. They are the cream of what's out there at their age. It will be great to see them in action. It will be a challenge for my boys to deal with the movement, the pace and all the elements that make the City lads top players.
"It's been a financial battle for us during the competition, but the Wilson Foundation, Manor School and Corby Town Football Club have all contributed to help us get this far. "
For Peters the tie means an emotional return to the club in which he began his career as a schoolboy in 1986.
He since moved on to play for Peterborough, Mansfield, Rushden & Diamonds, Leyton Orient, Aldershot and Cambridge before managing Corby's Under 19 side in the Football Conference Second Division.
"I did my YTS at City in 1988 and signed my professional contract two years later," he recalled. "I was at City for six years in total. We had a good squad and good coaching. It was a brilliant time of my life, to be honest.
"I was in a fantastic youth team at City. We got to the FA Youth Cup final against Watford in 1989 and most of the players in that team went onto play for the first team or played Premier League football.
"I believe that the coaching I got from Tony Book and Glyn Pardoe gave me the tools to have a 23-year career in football. I had great times there and also very thankful to the staff who were there at the time."
The tie, on Wednesday 30 November, is at Hyde FC's Ewen Fields ground, kick off 7pm.
Tickets are £3 for adults and £1 for concessions.
Please note admission is only available at the ground. There will be no ticket sales from the box office, online or over the telephone.