Academy News
1
Get to know our U18s: Timi Sobowale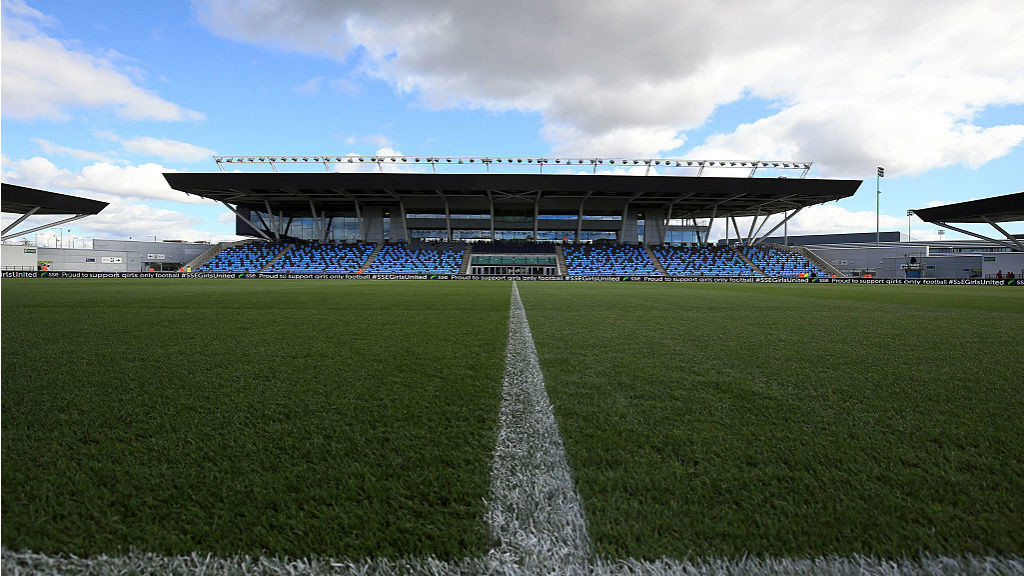 Ahead of the 2018/19 U18s Premier League campaign, we speak to some of our City starlets to find out a little more about them. Next up, Timi Sobowale.
Q: Tell us a bit about where you were born – your home town…
A: I was born in Dundalk in Ireland. I grew up firstly in Dublin and then moved to Waterford.
Q: How would you describe your style of play?
A: I like to think I'm comfortable on the ball and can play through the back. Someone who is quite happy in possession.
Q: Which first team player are you most like?
A: I'd say Vincent Kompany.
Q: How long have you been at City?
A: I've just started so this is my first season.
Q: Your best mate at City?
A: The rest of the guys have helped to make me feel really welcome. Everyone has been great.
Q: What did you want to be as a kid?
A: Right from when I can remember I always wanted to be a footballer when I was growing up.
Q: Who has helped you get to this stage the most?
A: My family. My dad and brother have played a big part in helping me.
Q: What's your best personality trait?
A: To remain confident and to keep going all the time. Not to let anything knock you back.
Q: The worst goal celebration that you've seen?
A: Nothing yet – I'll have to see what the lads get up to!
Q: …and the best?
A: I'll probably wait before answering that one too!
Q: What's the best piece of advice you have been given so far?
A: Just to remain focused and to keep going all the time. And to always listen to your managers and coaches. Also to keep your feet on the ground.
Q: Who has the best haircut in the squad?
A: I'd give it to Yeboah Amankwah.
Q: … and the worst?
A: I've come in for a bit of stick but I'd give it to Lewis Fiorini!
Q: Best ground you have played at?
A: I really enjoyed playing at Tottenham's ground
Q: What is/would your chosen shirt number be and why?
A: I would choose to wear the number four shirt. At the moment I wear number 17.
Q: What's been your best on-the-pitch moment with City?
A: I've really enjoyed all of the training sessions we've had so far.
Q: Tell us an unusual fact about yourself…
A: I'm a good cook. I really enjoy being busy in the kitchen.