Academy News
1
Get to know our U18s: Louie Moulden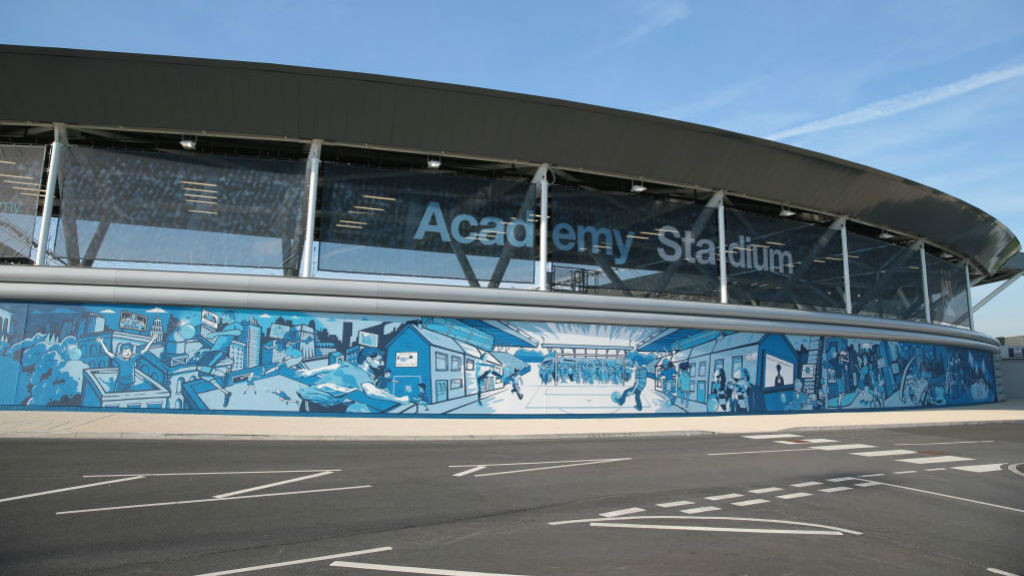 With our Under-18s in Croatia for a pre-season training camp, we speak to some of our City starlets to find out a little more about them. Second up, goalkeeper Louie Moulden.
Q. Tell us a bit about where you were born – your home town…
A. I was born in Bolton and grew up in Bromley Cross which is part of Bolton.
Q. What's your style of play?
A. I'd say that I was comfortable on the ball. Nothing stands out as excellent but I think most of my game is pretty good.
Q. Which first team player are you most like?
A. I don't really base myself on anyone.
Q. How long have you been at City?
A. This is the start of my third season here.
Q. Your best mate at City…
A. I'd probably say that Rowan, Taylor and Lewis are my closest friends.
Q. What did you want to be as a kid?
A. I've always wanted to be a footballer right from as far back as I can remember.
Q. Who has helped you get to this stage the most?
A. I've had a lot of help from lots of people. My family, coaches…
Q. What's your best personality trait?
A. I'm hard working. I don't stop and always try to improve.
Q. Worst goal celebration you've seen?
A. Sammy Robinson against Aston Villa at home. He ran straight to the opposition bench!
Q. … and the best?
A. Probably D'Margio's back flip.
Q. What's the best piece of advice you've been given?
A. There is so many it's difficult to pick out just one piece. Probably just to focus on myself would be the best piece.
Q. Who has the best haircut in the squad?
A. In between Kiki and Yeboah
Q. And the worst.
A. That has to be Cole Palmer!
Q. Best ground that you have played at?
A. I would say Derby's Pride Park
Q. What is/would your chosen shirt number be and why?
A. Shirt number is one but I always wore number 13 when I was growing up. I enjoy it.
Q. What's been your best moment on the pitch with City so far?
A. Probably the save against Arsenal in the final the season before last.
Q. Is there anything about yourself that might surprise people?
A. Probably the fact that I'm not actually miserable… I just look miserable!