Academy News
1
Get to know our U18s: D'Margio Wright-Phillips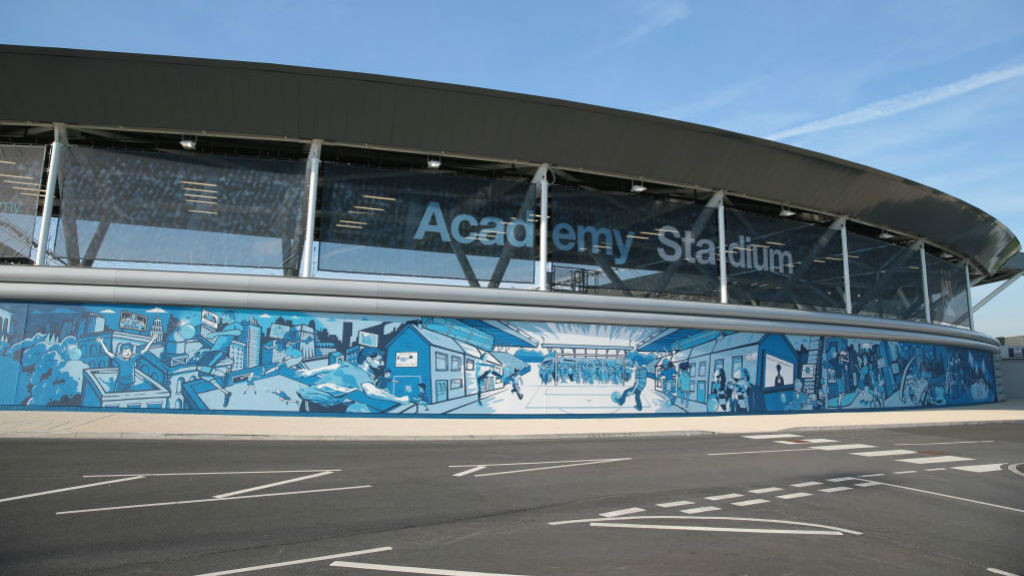 With our Under-18s in Croatia for a pre-season training camp, we speak to some of our City starlets to find out a little more about them. Next up, D'Margio Wright-Phillips
Q: Tell us a bit about where you were born – your home town…
A: I was born in Manchester and grew up in West Didsbury though I spent a few years in London too but I am definitely a Manc!
Q: What's your style of play?
A: I think I'm a dynamic, attacking type of player. Someone who is hopefully exciting to watch.
Q: Which first team player are you most like?
A: I've always liked watching Raheem Sterling. I guess I'd also say my Dad too.
Q: How long have you been at City?
A: I've been at City for almost five years now. I was a City fan growing up so it's fantastic to be here.
Q: Your best mate at City…
A: Lewis Thomas is probably my best mate here.
Q: What did you want to be as a kid?
A: Ever since I can remember I've always wanted to be a footballer… nothing else!
Q: Who has helped you get to this stage the most?
A: That would probably be my Dad. I remember him asking me once when I was playing in the Sunday League do you want me to try and help you to get in and I said I wanted to do it myself. Looking back I think that has probably helped to push me more.
Some people might think I've got in because of my Dad but that's not the case.
Q: What's your best personality trait?
A: I've always got a smile on my face. I never moan and try to stay positive and am always smiling.
Q: Worst goal celebration you've ever done or seen?
A: I don't think there are any!!
Q: Best goal celebration…?
A: My back-flip. If it's an important game or if I score the first goal to boost the team then I'll do it.
Q: What's the best piece of advice you've been given so far?
A: As much as people try to criticise you and affect your confidence, you have to develop a thick skin. You should use that to push you on and I've learnt to use that as a positive. The more you can prove people wrong, the better.
Q: Who has the best haircut in the squad?
A: Probably Yeboah Amankwah.
Q: …and who has got the worst?
A: I think I'll pass on that one!!
Q: Best ground that you've played at?
A: It's always been my dream to play in the Academy Stadium and the Etihad so I'd probably say those two stand out.
Q: What is/what would be your chose shirt number and why?
A: My chosen number would have to be my Dad's old number, 24. At the moment my shirt number depends on where I play or if I am on the bench.
Q: What's been your best on-the-pitch moment with City?
A: Probably last season winning the treble and scoring in the final against Arsenal. Hopefully we can have some more great moments this season.
Q: Is there anything about yourself that might surprise people?
A: I like to chill on my own and to take it easy.