How to use Ticket Transfer
Please follow the below steps to transfer your Mobile Season Ticket on a match-by-match basis.
Step 1:
Login at Tickets.mancity.com
Select 'Tickets' tab 
'Tick' the fixture you would like to transfer your ticket for
Click 'Transfer Ticket'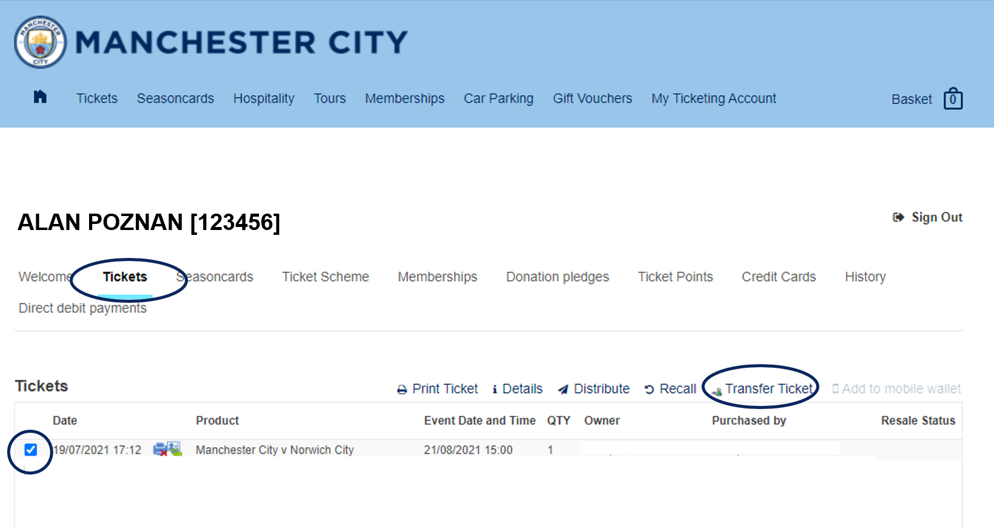 Step 2:
Click Transfer Ticket
Step 3: Select the Supporter from your Friends and Family that you would like to transfer your match ticket to and click 'Transfer Ticket'.
Step 4: Your Ticket will appear on the Review order page at zero cost. Please click 'Checkout' to continue.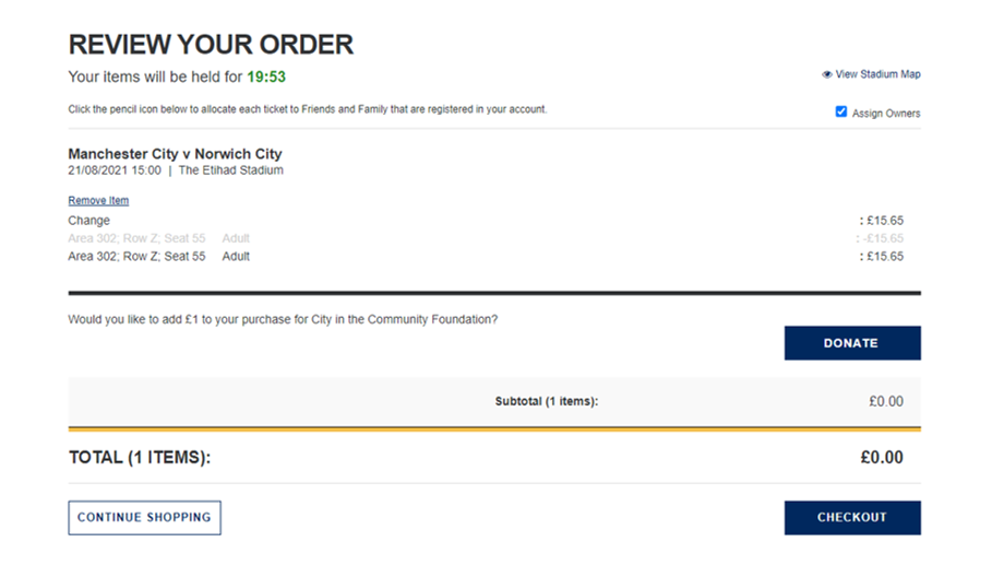 Step 5: On the Delivery Details page, select your email in the top drop-down. In the drop-down below, please select the email of the supporter you are transferring the ticket to.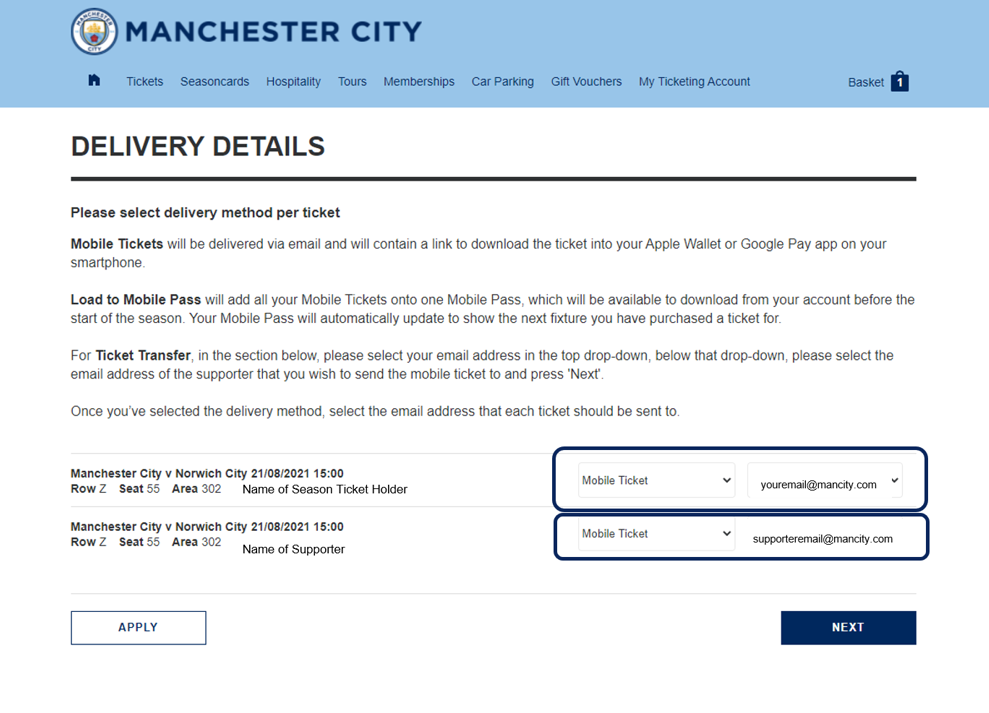 Step 6: Check the value of the transaction is £0, 'tick' the terms and conditions of sale, and click 'submit'. Please note that after the Arsenal game, if you are transferring from a concession to a higher age band you would need to pay the relevant upgrade price before transferring your ticket.
Step 7: Ticket Transfer confirmed! You will receive an email confirming your ticket has been transferred. The supporter you have transferred to will receive an email with a link to download the mobile ticket.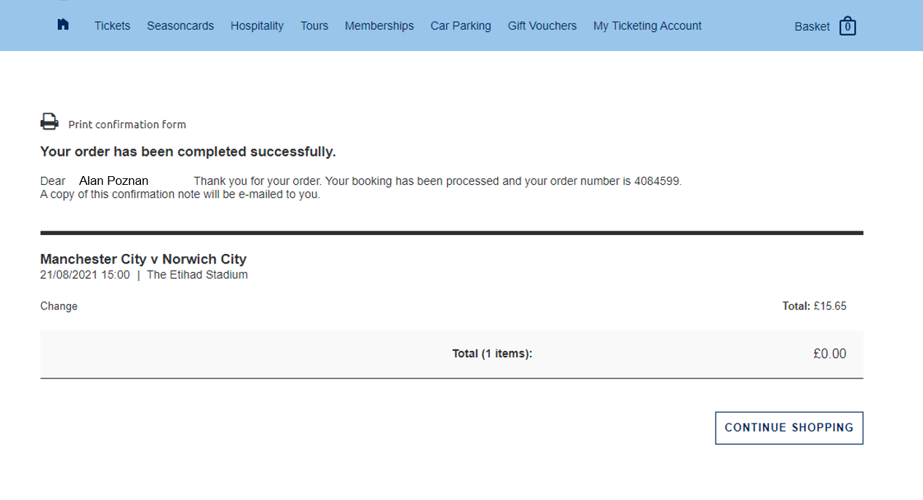 For more information on Mobile Tickets please visit mancity.com/mobiletickets