HOW TO ADD YOUR MOBILE SEASON TICKET TO YOUR android phone
Season ticket members will only have to do this once for the season (unless you change your smartphone).
Multiple Mobile Season Tickets can be added to the same mobile phone following the below process.
Please note: Mobile Season Tickets can be added to Android devices with NFC. Occasionally you will have a logo printed on the phone, or it will appear in your taskbar (when switched on). Otherwise, the best way to find if your phone has NFC is to find the settings for it on your phone.
Open Settings.
In the 'Search settings bar, type 'NFC'.
Tap and turn on NFC.
If you can't find NFC, your phone will not support Mobile Season Tickets.
Before we start:
Check your phone has Google Pay. If it hasn't, watch our video to see how to add it to your phone
Step 1.
From your smartphone please open Google Chrome and visit tickets.mancity.com to 'sign in' to your account.
You can do this in one click here.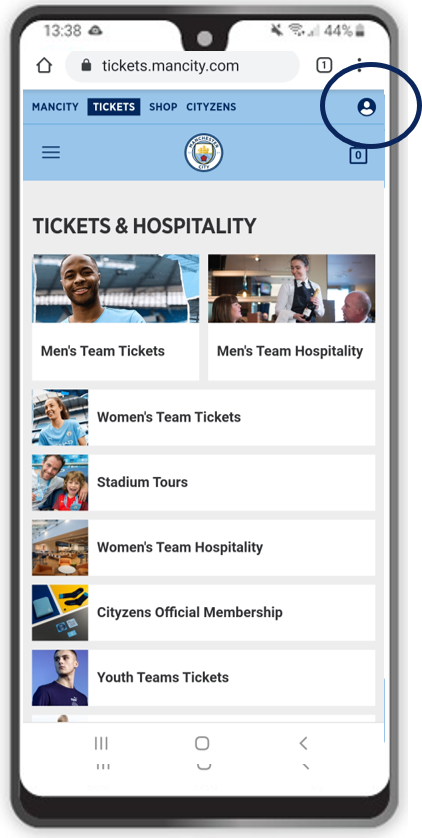 Step 2.
Once signed in to your account, please make the below clicks in the order shown on the phone below.
1. Select 'Season tickets'
2. Tick the Season ticket you would like to add to your mobile wallet
3. Click 'Add to mobile wallet'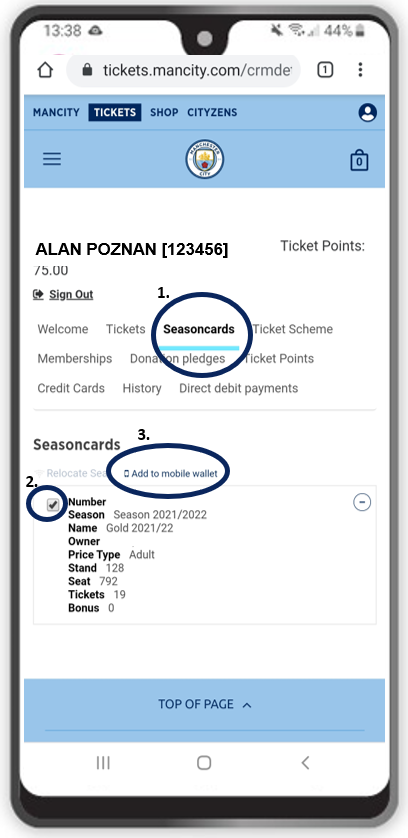 Step 3.
Click 'Open app' to save the Mobile Season Ticket and open the Google Pay app.
Step 4.
Your Mobile Season Ticket is now added. Tap on the pass to open it.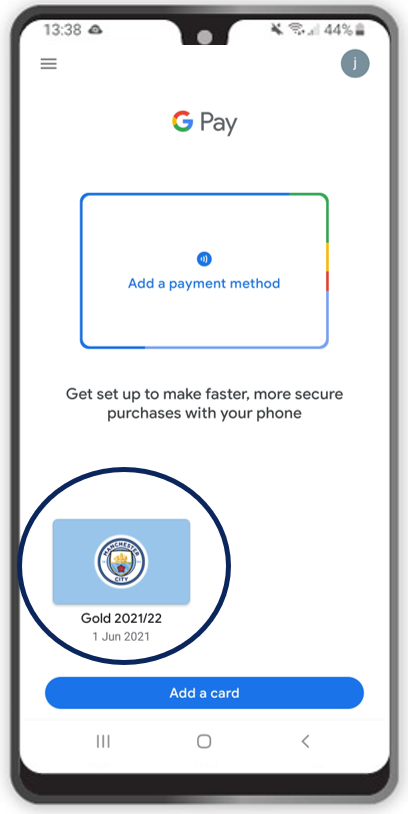 Step 5.
Set-up complete! Your Mobile Season Ticket is downloaded and can be used for every home game in 2022/23. The latest upcoming fixture will load automatically, so all you need to do is turn up with your phone charged.