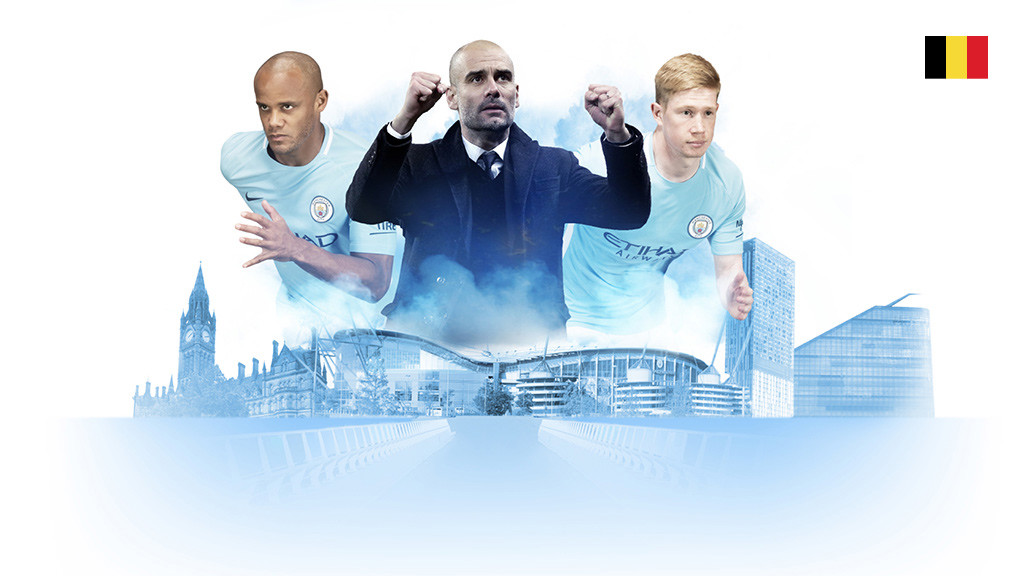 ERVAAR WERELDKLASSE VOETBAL
Welkom in de thuisbasis van Manchester City.
Er is nooit een betere tijd geweest om het drama en de genoegens van het Etihad Stadium te ervaren. Geen enkel bezoek aan Manchester is compleet zonder een bezoekje aan één van de grootste voetbalclubs ter wereld.
Ervaar het drama van een Premier League wedstrijd, en zie waarom het de meest populaire liga ter wereld is. Of neem een kijkje achter de schermen en bezoek de kleedkamer van het eerste team, en zit in hoofdtrainer Pep Guardiola's stoel in de dug-out. Er is voor iedereen iets in het Etihad Stadium. We kijken ernaar uit je spoedig te mogen verwelkomen.
Match Tickets – Ervaar een thuiswedstrijd in het hart van de actie.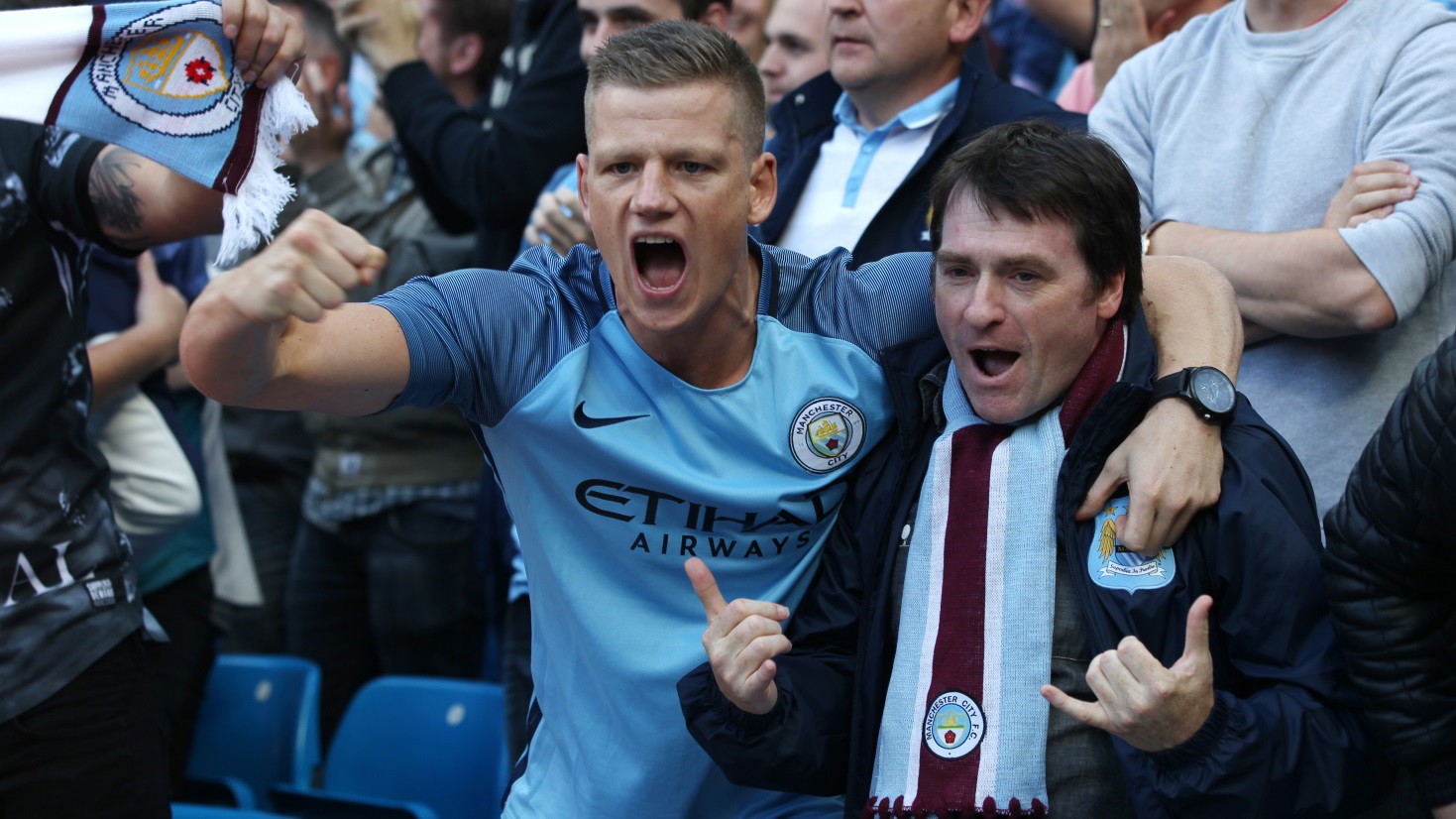 De opwinding, de passie, het brullen van de fans. Niets kan op tegen de sfeer tijdens een Manchester City thuiswedstrijd.
Sluit je aan bij de 55.000 fans in het Etihad Stadium in het hart van Manchester en moedig Pep Guardiola en zijn team aan, met spelers zoals Sergio Aguero, David Silva en Kevin De Bruyne.
Zie 's werelds beste liga tussen de meest fervente fans op de planeet.
Hospitality – Geniet in stijl van de wedstrijd vanaf de beste plaatsen in het huis.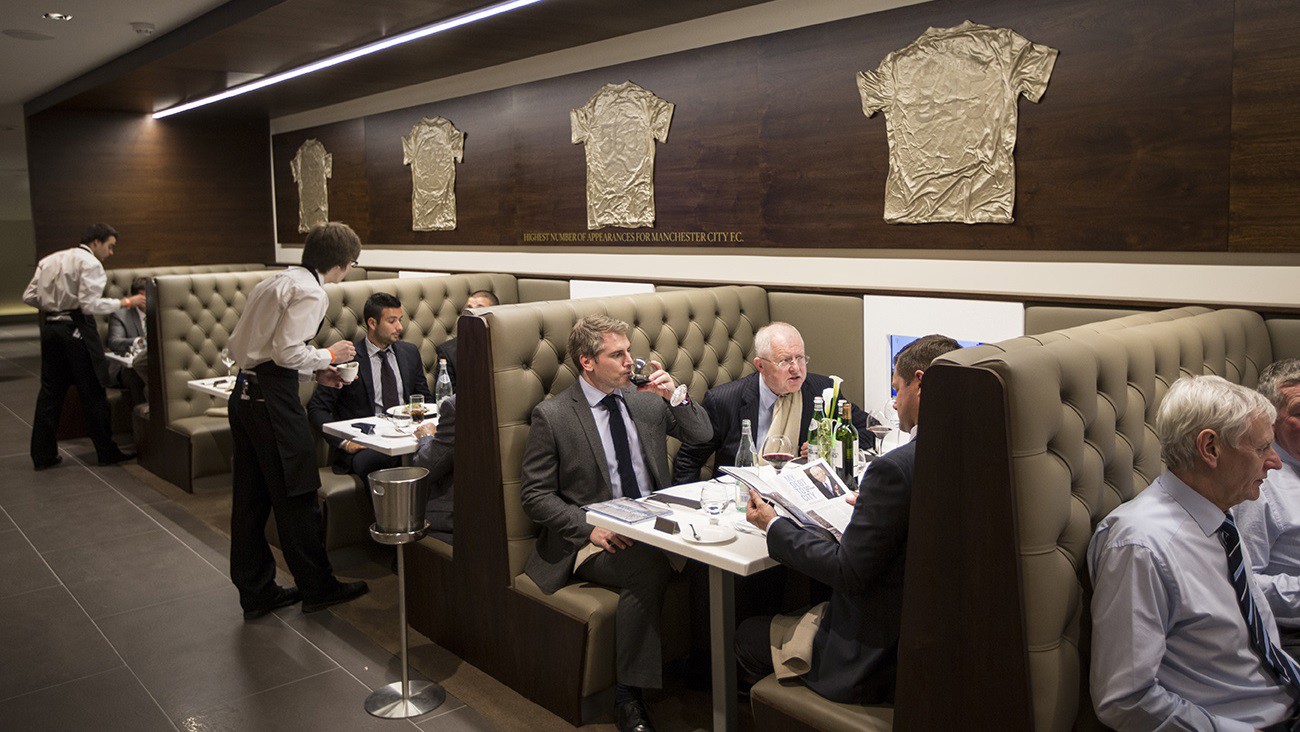 Manchester City hospitality is waar wereldklasse voetbal en eerste klasse service elkaar ontmoeten. Ervaar de verfijndere kant van het voetbal, en zie hoe het drama zich ontvouwt vanaf de beste plaatsen in het huis.
Met prachtig voetbal op het veld, en heerlijk eten en drinken op uw tafel, levert ons oog voor detail en onberispelijke service de bekroonde catering van het Etihad Stadium op. We kijken ernaar uit u spoedig te mogen verwelkomen. Het is waar u thuishoort.
Stadion & Club Rondleiding - Leer de geschiedenis van de Club kennen, en ervaar zijn toekomst
Geen enkel bezoek aan het Etihad Stadium is compleet zonder een Stadion & Club Rondleiding. Zeven dagen per week, zelfs tijdens thuiswedstrijden, kunt u een kijkje nemen achter de schermen van één van de snelst groeiende voetbalclubs; ontdek de geheimen van een spectaculair stadion, en leer alles over de geliefde Blues.
Ontdek ons erfgoed door middel van unieke memorabilia en interactieve displays, herleef de meest grootse momenten en ontdek echt wat City de club maakt die hij vandaag is.
Ticket & Hotel Breaks
Fans die een combinatie van matchticket en hotelaccommodatie willen kopen kunnen dit doen via Thomas Cook Sport - onze Officiële Supporter Travel Leverancier. Bezoek hun website om je te verzekeren van een zitje voor de beste matchen van het seizoen en van Hotel breaks, op www.thomascooksport.com/Manchester-City. Thomas Cook Sport leveren de perfecte belevenis voor supporters die naar het Etihad Stadium willen reizen, en die de mogelijkheid willen hebben om de unieke atmosfeer en het ongelooflijke nachtleven van de stad te ontdekken.
Prijzen voor Officiëel Ticket en Hotel breaks zijn er al vanaf £99pp. Voor meer informatie of om te boeken, bezoek www.thomascooksport.com/Manchester-City of spreek met een expert op 01733 224 834.