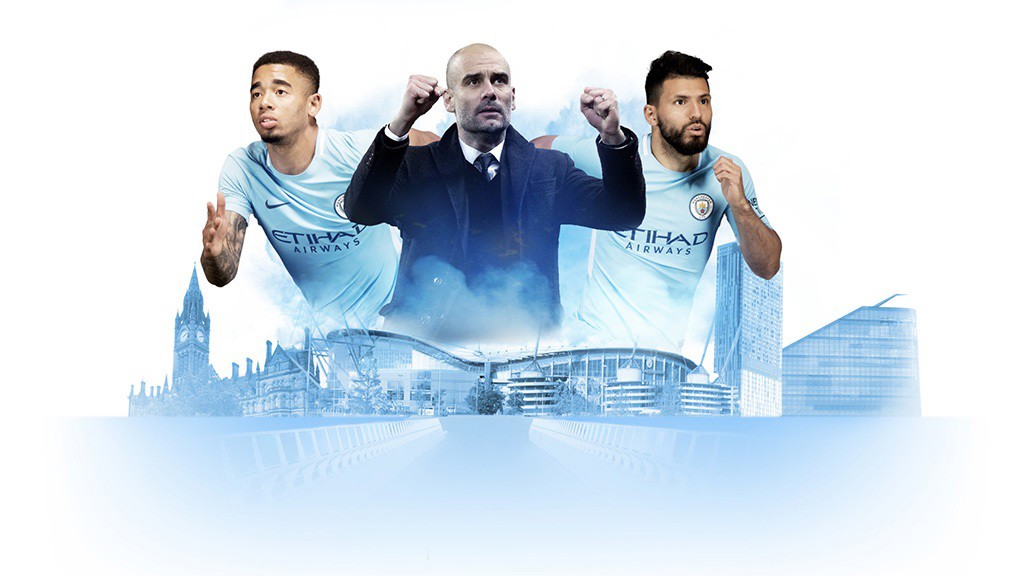 Experience world class football
Welcome to the home of Manchester City.
There's never been a better time to experience the drama and delights of the Etihad Stadium. No trip to the City of Manchester is complete without visiting one of the biggest football clubs in the world.
Experience the drama of a Premier League game and see for yourself what makes it the most popular league in the word. Or simply go behind the scenes and visit the first team dressing room and sit in Manager Pep Guardiola's dugout seat. There is something for everyone at the Etihad Stadium. We look forward to welcoming you soon.
Match Tickets – Experience a matchday from the heart of the action.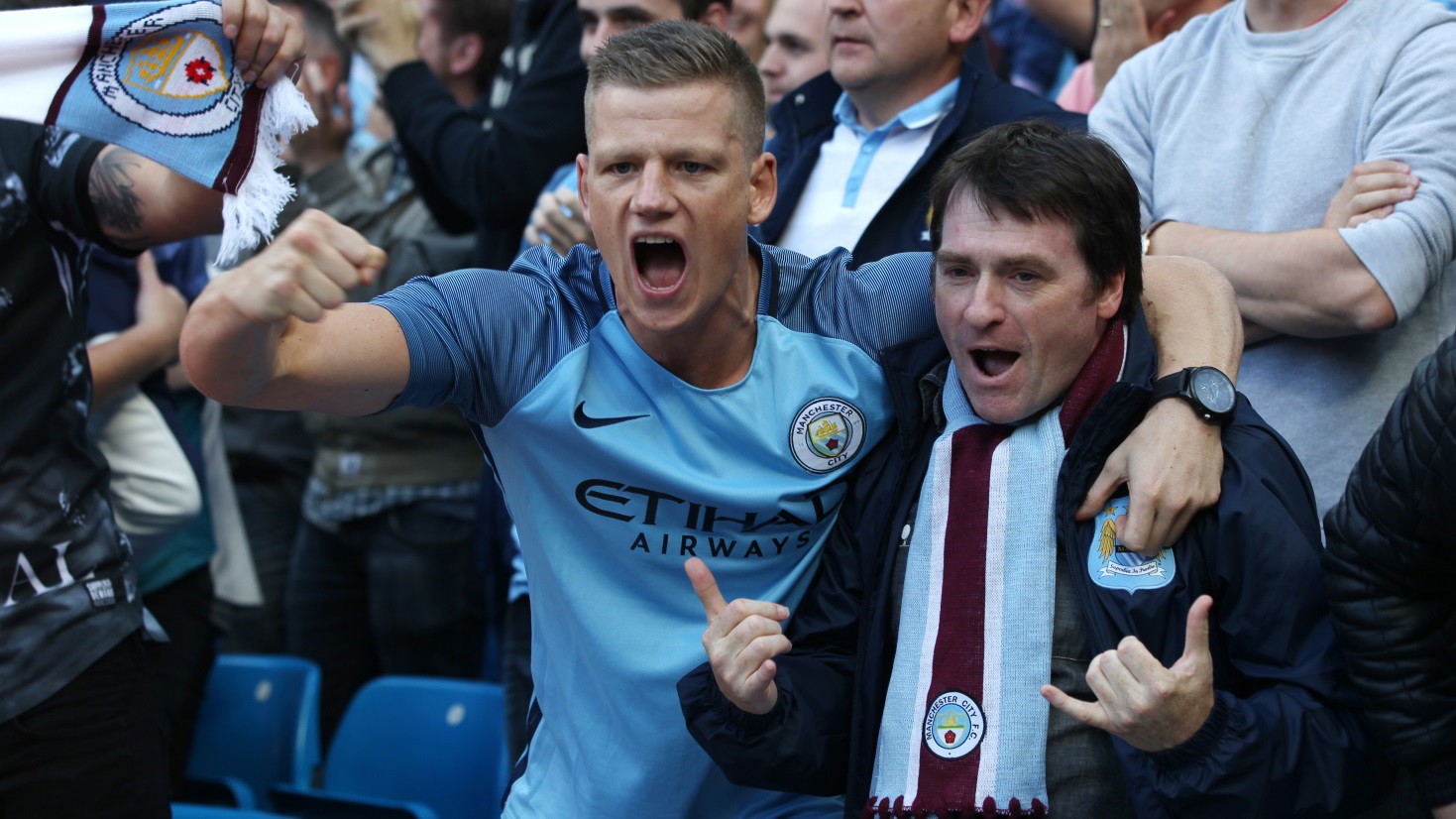 The thrill, the passion, the roar of the fans. Nothing beats the atmosphere of a Manchester City matchday.
Join 55,000 fans at the Etihad Stadium in the heart of Manchester and cheer on Pep Guardiola and his team including players such as Sergio Aguero, David Silva and Kevin De Bruyne.
Watch the best league in the world amongst the most passionate fans on the planet.
Hospitality – Experience the game in style from the best seats in the house.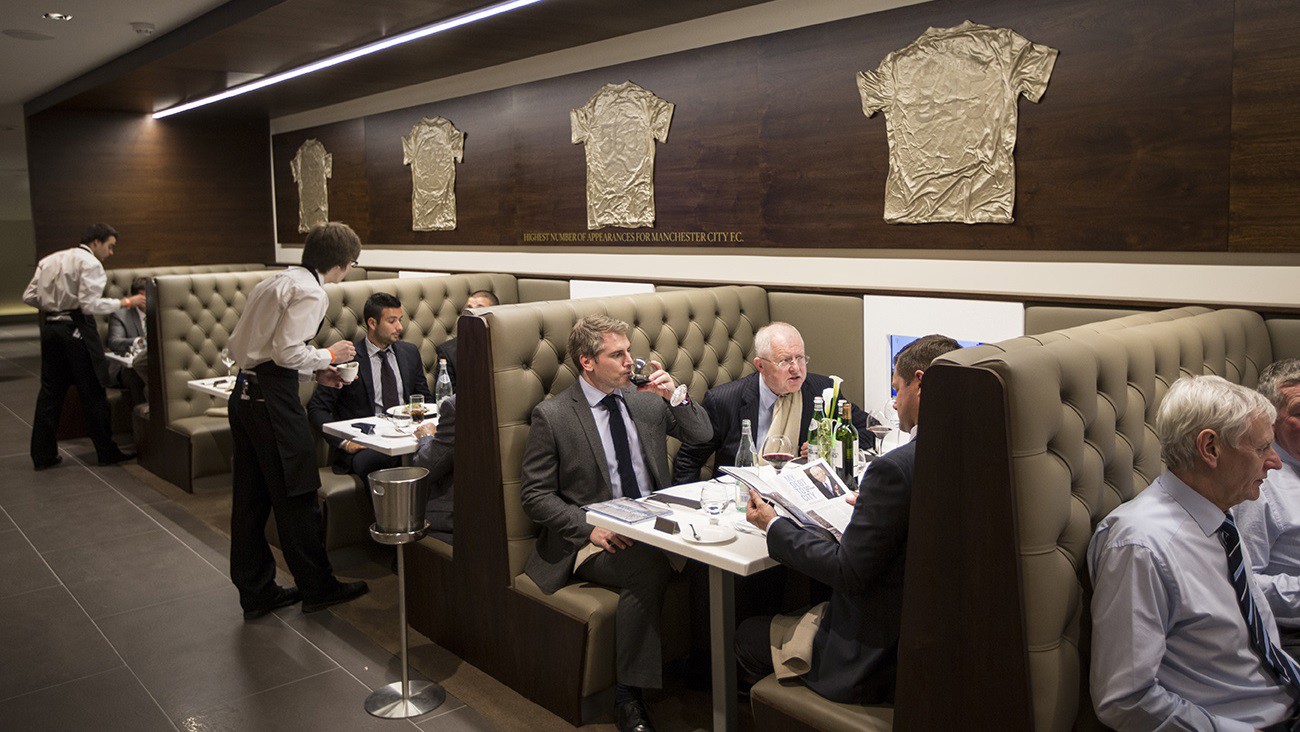 Manchester City hospitality is where world-class football meets first-class service. Experience the finer side of football and watch the drama unfold from the best seats in the house.
With beautiful football on the pitch, and beautiful food and drink at your table, our attention to detail and impeccable service all adds up to award-winning hospitality at the Etihad Stadium. We look forward to welcoming you soon. It's where you belong.
Stadium & Club Tour - Learn about the Club's history and experience its future
No visit to the Etihad Stadium is complete without a Stadium & Club Tour. Running seven days a week, including matchdays, go behind the scenes at one of the world's fastest growing football clubs, discover the secrets of a spectacular stadium, and learn the story of the much-loved Blues.
Explore our heritage through unique memorabilia and interactive displays, relive the greatest moments and truly discover what makes City the club that it is today.
Ticket & Hotel Breaks
Fans wishing to buy both a combined match ticket and hotel accommodation, can do so via Thomas Cook Sport - our Official Supplier of Supporter Travel. Visit their website to secure your seat at this season's biggest games and Hotel breaks at www.thomascooksport.com/Manchester-City. Thomas Cook Sport provide the perfect experience for those supporters looking to travel to the Etihad Stadium and have an opportunity to sample the city's unique atmosphere and incredible nightlife.
Prices for Official Ticket and Hotel breaks start at £99pp, for more information or to book, visit www.thomascooksport.com/Manchester-City or talk to an expert on 01733 224 834.