it's only half-time...
We've had some huge games in recent years, but Tuesday night's Champions League second leg against Paris Saint-Germain is arguably the biggest of them all.
A superb first leg in Paris means we go into this game 2-1 up with a monumental 90 minutes to come.
Depending on how the game pans out, we could see the Parisians go hell for leather in the latter stages if City are still leading on aggregate – that is a frightening prospect for any team to face, but if it happens, they will be well aware that City can pick them off on the counter.
It could be a game worthy of being the final itself and whoever progresses will be just one game away from being European champions for the first time.
Moving on....
For this edition of our digital programme we have Pep's manager notes and Buzzer's regular column.
We take an in-depth look at PSG's season so far and our history – brief as it is – against them.
We've also got a Kylian Mbappe focus and look at the connections between the two clubs.
All the above plus David White's Dream XI, Marc Riley's Mixed Grill with Paul Lake and a Paris-themed Kev Cummins feature.
Enjoy the programme and let's all hope we enjoy the game, too.
Allez City!
The manager's pre-match thoughts...
---
Good evening and a warm Etihad Stadium welcome to Mauricio Pochettino and to his Paris staff.
As a former Spurs manager, Mauricio is no stranger to important matches at this ground.
He is now in charge of one of the best sides in football and we know that, despite taking a 2-1 lead into the game this evening, the tie is far from over and we will have to play a near perfect game to reach this club's first UEFA Champions League final.
In the second half in Paris last week, we produced an incredible performance and then we backed it up in London on Saturday lunchtime when we moved to within one win of being crowned English champions with a 2-0 win at Crystal Palace.
And we are where we are because this group of players have a wonderful mentality, humanity, and quality.
We can lose games but never through lack of desire or the willpower and determination to do the right thing.
Tonight, we must express ourselves fully. We must be intense with and without the ball. We know how dangerous our opponents can be. They have talented forwards who can win games in a single action, but we will be ready and we are prepared.
Of course, it will have to be done without our supporters in the stadium, but we are thinking of them a lot and we know they will be so proud of what we have achieved this season. If they are happy then so are we.
Hopefully, we will have some fans with us physically in the last home league game of the season against Everton but until then, wherever you are watching from, enjoy tonight's match and stay safe.
Our Club Ambassador's column..
A lot has happened since my last column with five away games on the spin.
Let's start with the Carabao Cup final and I have to say I was very disappointed with Tottenham Hotspur on the day – they have some fantastic players yet we made them look very mediocre.
Changing their manager before the game is no excuse because they were just made to look very ordinary and we played exceptionally well and fully deserved to win the game.
The way Pep is rotating the squad is incredible because every member of our first team squad should be playing each week and it's very difficult to miss out on games such as Spurs and the first leg of the Champions League semi-final.
A footballer's career is short, but the way Pep has managed to keep the squad close and camaraderie so good, is quite amazing.
Playing in quiet stadiums you can hear the support of the players not playing and the backroom staff and that makes a big difference.
Of course, at Wembley we had 2,000 City fans present and it was wonderful to hear them singing and cheering on the lads again – it makes such a difference and it must have felt like being let out of prison.
It also shows how important this game we all love is to so many people and I can't wait for the Everton game when our fans can once again cheer on this wonderful football team – albeit in limited numbers.
I was privileged to travel over to Paris for the first leg of the semi-final against Paris Saint-Germain and we put on a superb display.
PSG have some incredible talent in their side and we all know this tie is far from over.
We will have to be on our toes – as we always are – and redouble our efforts because we are going to have to do the same again and more to reach the final.
If we do, we'll get to our first Champions League final and that would be the icing on the cake for the best season in this Club's history.
Finally, it was great to see Sergio Aguero back among the goals on Saturday – we've had some great strikers at this Club but he is the best and he is also a lovely man, too.
The win at Palace took us to within a couple of points from winning the title and because of United's game being cancelled, we'll have to wait at least until next weekend to be crowned champions and while I may be jumping the gun a bit, I'd like to post my congratulations now to Pep, the players and all the backroom staff.
You've made us all very proud.
PSG:
THE SEASON SO FAR
It's fair to say there was a sizeable hangover from PSG's Champions League final defeat to Bayern Munich in August.
The Ligue 1 giants lost the opening fixture 1-0 to Lens before losing by the same scoreline at home to Marseille in an explosive encounter that saw five players dismissed deep into added time after an ugly brawl.
Three PSG players saw red – including Neymar – as PSG made their worst start to a campaign for 36 years.
It took an added time winner from Julian Draxler to see off fellow strugglers Metz and secure a first victory three days later and even then Abdou Diallo saw red to make it four dismissals in two games.
The return of Kylian Mbappe after testing positive to coronavirus inspired PSG to a 3-0 win away to Nice and Les Parisiens ended the first month of the new campaign with a 2-0 win at Rennes, with Mauro Icardi bagging both goals.
October began with a 6-1 win over Angers, putting PSG second in Ligue 1 and followed that with a 4-0 win away to Nimes.
PSG went into their opening Champions League group stage clash with Manchester United as Ligue 1 leaders, but were surprisingly beaten 2-1 at the Parc des Princes.
The French side responded with a 4-0 win over Dijon, a 2-0 Champions League win over Istanbul and a 3-0 win away to Nantes.
A 2-1 defeat to Red Bull Leipzig left PSG's hopes of progressing past the group stage in doubt, but beating title challengers Rennes 3-0 at least kept the domestic fires burning, though a 3-2 away defeat by Monaco the following weekend was another unexpected set-back – especially as Mbappe's double had given them a 2-0 lead at the break.
PSG's first victory in the Champions League group stage came after Neymar's 11th-minute penalty secured a 1-0 win over Red Bull Leipzig, though there was further frustration as Bordeaux earned a 2-2 in Paris in Ligue 1.
But if ever City needed a warning sign of PSG's ability to turn a sticky situation around, it was surely in the Champions League return clash with United when the French side won 3-1 at Old Trafford – had the game been on aggregate, PSG would have successfully overturned a 2-1 home loss to win 4-3.
A 3-1 win at Montpellier was followed by a 5-1 victory over Istanbul meant PSG ended up winning their Champions League group despite having lost their first two games.
December continued with a 1-0 home loss to title rivals Lyon, putting PSG third in Ligue 1, though a 2-0 win over Lorient, a 0-0 draw with leaders Lille and a 4-0 win over Strasbourg saw the Les Parisienes end the year just one point off the top.
Boss Thomas Tuchel was fired on Christmas Eve, with the best win percentage of any Ligue 1 manager but having fallen out with the club's hierarchy.
Paris started the new year with  new boss Mauricio Pochettino in charge and a 1-1 draw against Saint-Etienne, a 3-0 home win over Brest and 1-0 win away to Angers.
A 4-0 win over Montpellier over was followed by a shock 3-2 loss at joint-bottom Lorient – but PSG responded with four Ligue 1 wins on the bounce, beating Nimes, Marseille, Caen and Nice to return to the top of the table.
That also took them into the UCL Round of 16 first leg against Barcelona in great form and a Mbappe hat-trick helped Pochettino's side to a famous 4-1 win at the Nou Camp.
There was a touch of 'after the Lord Mayor's show' with a 2-0 home defeat to Monaco in the next game, but a 4-0 win at Dijon kept them a point off leaders Lille.
Victories away to Brest and a French Cup win at Bordeaux started March well, while a 1-1 draw in the UCL second leg with Barcelona booked a quarter-final berth against Bayern Munich.
Again, PSG came back after a big UCL night to lose in Ligue 1, this time a 2-1 home defeat to Nantes, but followed that win a 3-0 French Cup win over Lille.
Even more impressively, PSG then beat Lyon 4-2 on their own soil to return to the Ligue 1 summit in style, but the next game - a top of the table clash with Lille - ended 0-1 to the visitors who reclaimed pole position.
Having beaten United and Barcelona in style in their own backyard, PSG again showed their ability to perform on the road as they recorded a stunning 3-2 win over UCL champions Bayern Munich in Germany.
And a 4-1 away win to Strasbourg was followed by a UCL second leg defeat to Bayern – but despite dominating the latter stages, the Germans couldn't find a second goal with their 1-0 victory seeing PSG progress on away goals.
Saint-Etienne and Metz were all dispatched in Ligue 1 to send PSG top once again, and a 5-0 win over Angers in the French Cup saw Pochettino's side back in top form ahead of the first leg UCL semi against City, but a 2-1 loss in Paris was another set-back.
A narrow 2-1 win over Lens at the weekend means with three Ligue 1 games to go, PSG are a point adrift of leaders Lille.
City will be well aware that United, Bayern and Barcelona all avoided defeat in Paris, only to be beaten in the return game…
CITY V Paris saint-germain:
our history
City and PSG have met four times in total, stretching back 13 years.
The first meeting was at the Etihad in a Europa League group stage clash back in 2008.
City had already qualified for the Round of 32 and manager Mark Hughes rang the changes to give players who hadn't been given much game time a run out.
Elano and Jo were up front, with Tel Ben-Haim, Javier Garrido and Darius Vassell all playing in a game that ended 0-0.
It would be another eight years before the teams met again, this time in a Champions League quarter-final clash.
In a thrilling encounter in Paris, Joe Hart saved a Zlatan Ibrahimovic penalty before Kevin De Bruyne put City ahead on 38 minutes - but a dreadful error by Fernando just three minutes later gifted Ibrahimovic a goal to make it 1-1 just before the break.
Adrien Rabiot then gave PSG a 2-1 lead on 59 minutes but City fought back with a deflected Fernandinho shot earning Manuel Pellegrini's men a valuable 2-2 draw.
The second leg was a tense affair, with PSG needing to score at least one goal to have a chance of progressing, but it would be that man Kevin De Bruyne who scored the only goal of the game on 76 minutes to give City a 1-0 win on the night and a 3-2 victory on aggregate to set up a semi-final with Real Madrid.
The fourth and - before this evening's game - final encounter was the first leg of the Champions League semi-final in Paris.
Marquinhos gave PSG an early lead and the hosts came close to adding more in a dominant first half.
But City rallied, tweaked the formation and goals from De Bruyne - his third in three meetings with PSG - and a Riyad Mahrez free-kick gave City a 2-1 win.
So, in four meetings, City have won two, drawn two and lost none against the Parisians - if we can stretch that to five, we will be in our first Champions League final.
Item 1 of 10
KYLIAN MBAPPE
 Squad number:
7
Birthplace:
Paris, France
Date of birth:
20/12/1998
Age:
22
Champions League 2020/21 
Apps:
10
Minutes played:
899
Goals:
8
Left foot goals:
2
Right foot goals:
6
Assists:
3
Attempts:
32
On target:
15
Top speed:
33.1 km/h
Passes:
212/272
Pass accuracy:
77%
Fouls committed:
1
Yellow cards:
0
Red cards:
0
Overall career:
Clubs:
Monaco II, Monaco, PSG (loan), PSG
Career apps:
239
Career goals:
158
Yellow cards:
27
Red cards:
3
Champions League apps:
45
Champions League goals:
27
International (France)
Caps:
42
Goals:
16
There are several players who have played for both City and PSG over the years.
One of the highest profile is undoubtedly Nicolas Anelka, who began at the PSG youth academy before making his senior debut aged 16.
'Nico' would move on to Arsenal three years later having made just 12 appearances and after three seasons in North London and a spell with Real Madrid, Anelka returned PSG for another 18 months before being loaned to Liverpool.
He became City's record signing in 2002, joining from Paris and staying for three seasons at the Etihad, playing 103 times and scoring 45 goals.
Ali Benarbia was a PSG  player for a couple of years after previous Ligue 1 successes with Bordeaux and Monaco.
In October 2001, he swapped Paris for Manchester, joining Kevin Keegan's City for two magical years.
He made 78 appearances, scored 11 goals and was voted the MCFC Player of the Year in 2002 before moving on as the demands of the Premier League became too great.
George Weah joined PSG after four seasons with Monaco on his way to becoming a world superstar and stayed in the French capital for three years before joining Milan.
Towards the back end of a glittering career, he joined City – briefly – making just nine appearances and scoring four goals in 2000 before moving on.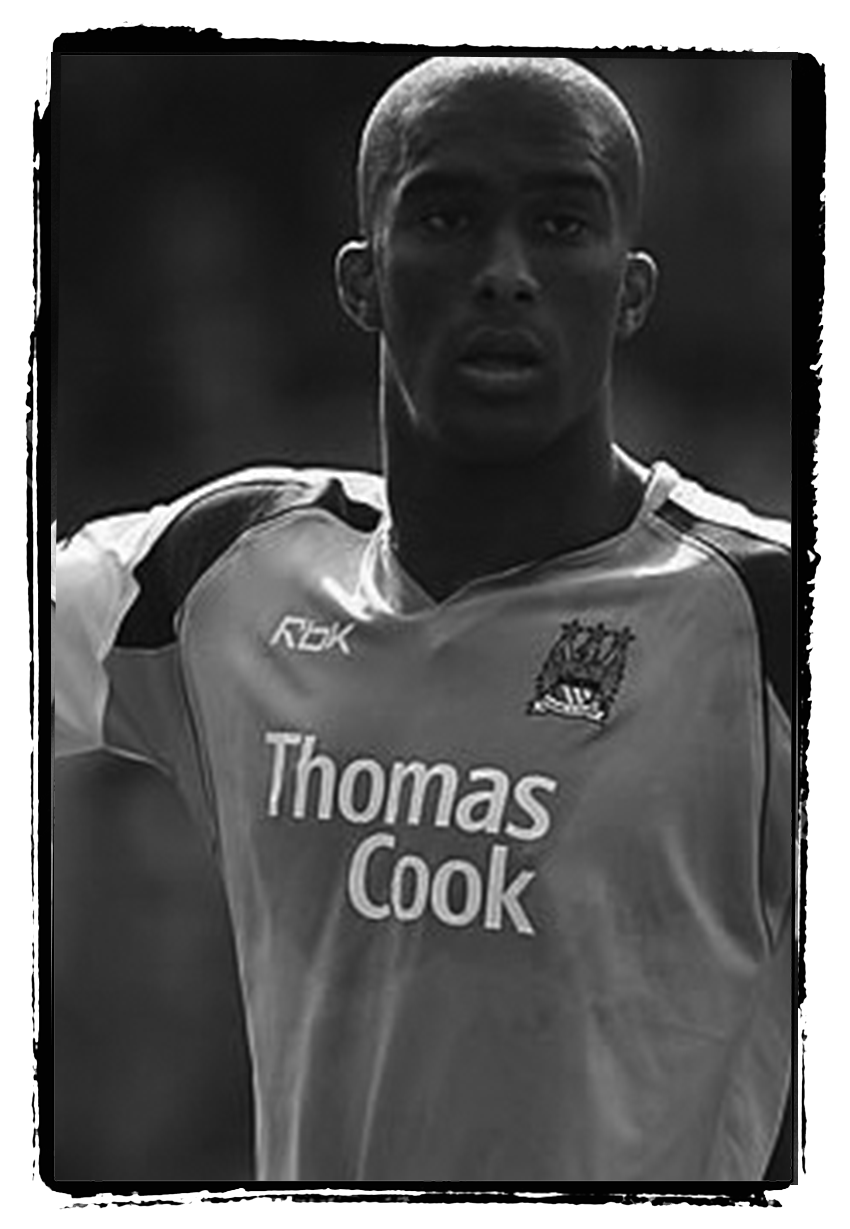 Sylvain Distin impressed PSG enough to make him a new signing in 2000, but despite making 45 appearances in his first campaign, he joined Newcastle the following season on loan.
While the Magpies dithered about signing the talented defender, City moved in with a firm offer and snatched Distin from under Newcastle's noses.
He would go on to skipper City during five years of excellent service, making 206 appearances before  moving to Portsmouth in 2007.
Alioune Toure may not be a name etched into the history books of either PSG or Manchester City, but he can rightfully claim to have played for both clubs.
He joined City from Nantes in 2001 and made just two starts under Kevin Keegan's reign, before injury curtailed his season.
He moved to PSG where he fared slightly better over the next two seasons before again moving on.
Claudio Gomes was signed from PSG's second team in 2018 having made just one appearance – he has made three appearances for City to date and spent last season on loan with Jong PSV.
Here's to bright blue skies… 
Looking forward to brighter skies and a future filled with adventure? So are we. When you're ready to start flying again, book your well-deserved trip with Etihad Airways for flexibility, more choice and total peace of mind. 
We're flying to more than 50 worldwide destinations and we're introducing new measures to keep everyone safe, comfortable and protected when they travel. 
When you're ready to start flying again, you'll be safe in our hands. Because for us, your wellness will always be our main priority. 
Your wellness, our priority
We understand how important is for you and your family to feel safe and comfortable when you travel. That's why we've launched Etihad Wellness to make sure we keep you protected. 
With a team of Wellness Ambassadors on hand 24/7, you'll feel comfortable and cared for when you fly with us. 
We've introduced additional deep cleaning measures that focus on the surfaces that are touched most often. That includes our check-in counters, toilets, seats and entertainment screens, so you can feel comfortable knowing that we disinfect every touchpoint of your journey more regularly.
All of our aircraft are deep cleaned at every destination, and our HEPA filters on board remove 99% of microbes in the air – because cleaner air means cleaner cabins. 
And we're the only airline in the world to make COVID-19 PCR testing mandatory before every flight, and all of our crew and pilots on board have been vaccinated against COVID-19. You'll feel safe when you fly with us.
Visit etihad.com/wellness to discover more.
We're here for you 24/7
Our Wellness Ambassadors are available 24/7, so you can rest assured there'll always be someone available to help. Chat to our Wellness Ambassadors online, meet them at the airport or speak to them on board. 
Freedom to fly when you're ready
Sometimes, plans change. And that's ok.
If you'd prefer to travel at a different time, you can change your flight for free. Simple.
Name:                Seb Gorton
Age:                    7
From:                  York
Fave players:     Sergio Aguero & KDB
I love football and I love my City. I play for my local team the North Duffield Dragons.  When I'm older I want to be a footballer or own a sweetie shop.
 My favourite City players are Sergio Aguero and Kevin De Bruyne. 
 I have loads of City memories including meeting John Stones at the Cityzen Sunday, playing at the Fanzone before matches, but my favourite is chanting in the stands.
 Hopefully, we'll be back at the Etihad soon.
David White was very fast. Fast, fast and more fast, as we used to chant on the Kippax.
More than 300 appearances and 96 goals, he was also a very fine player who represented the Club with great distinction for almost a decade.
Here, our former winger shares his dream City XI....
KEVIN CUMMINS:
PARIS match
"Paris, however―because of her purely fortuitous beauty, because of the old things which have become a part of her, because of her entanglement of buildings and tenements―Paris yields herself in discovery as an attic beloved in our childhood gave up its secrets." Jean Cocteau 
Like many City fans, I've hugely missed our trips to beautiful cities to watch out club in the UEFA Champions League this season. We'd have been to Porto, Athens, Marseille (three lively ports). Two German cities and last week, we'd have spent some time in Paris. 
I love Paris. I love wandering around the different arrondissements, all with their own distinct character. A favourite is Le Marais in the 3rd and 4th - the old Jewish Quarter - which is now a fashionable district, home to many galleries, fashion houses and restaurants. There is still a small Jewish area around the Rue des Rosiers, where you can eat great Kosher food, before going on to sit outside one of the many lovely cafes to people watch for an hour or so. I love the 5th and 6th - the Latin Quarter and St Germain, with their plethora of great bars and cafes on narrow cobbled streets. I love visiting Pere Lachaise Cemetery to pay my respects to Oscar Wilde, Marcel Proust and Jim Morrison and the cast of hundreds of famous literary and arts people buried there. I love walking down to the 20th, to Belleville and Ménilmontant. which have become fashionable over the past few years in an Alt-Cult Northern Quarter kind of way. 
Paris is a great city. It's easy to navigate, it's easy to walk around and it's a lovely city in which to sit around doing nothing.
Everywhere you go, Parisians are sitting around reading, talking, drinking. La joie de vivre is the philosophy of life in Paris, and there isn't a better city in which to follow suit. 
If I could choose one place to visit, it'd be my favourite bar, where the barman educated my palate with a fine range of Vin Rouge over the course of a couple of weeks, is Le Petit Fer à Cheval (the Little Horseshoe) on Rue Vieille du Temple in Le Marais. I can't wait to get back there. 
Here's hoping we win this evening, and that we get the opportunity to watch City in Le Parc des Princes for a rematch next season. In the meantime, to get you all in the mood, here are a few photos I've taken in Paris over the past 30 years or so. 
Vive le Ciel Bleus...