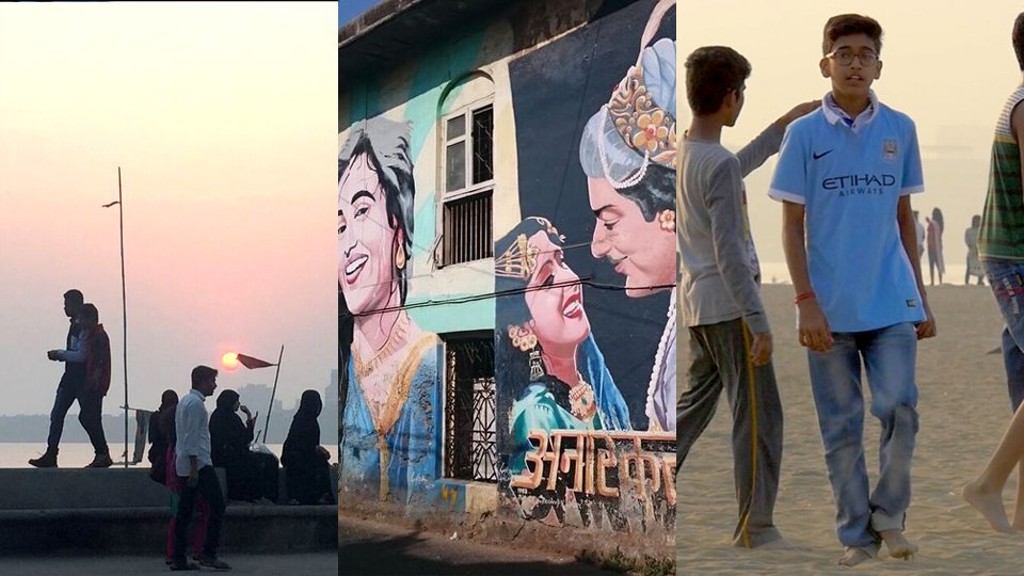 Manchester City have once again joined forces with award winning airline Etihad Airways, to travel the world in search of Man City supporters.
You'll be introduced to fellow Blues and find out how, despite being thousands of miles apart, the Club became an important part of their life.
Their surprising, inspiring and often funny stories shed light on the unifying power of the beautiful game and celebrate global city fan culture.
Follow our journey using the hashtag #GlobalCityFans as we travel to the UK (Manchester), India (Mumbai), South Korea (Seoul), South Africa (Johannesburg), Australia (Melbourne), Jakarta (Indonesia), UAE (Abu Dhabi) and USA (LA and New York).
Manchester
First stop, naturally, is Manchester where the amazing and uplifting City story began more than 130 years ago as a local church side and grew into a world famous club that has won the Premier League title two years in the last four. Will chats to fans for whom a trip to the Etihad Stadium is a pilgrimage and for whom City are a way of life.
Abu Dhabi
From Manchester it is on to Abu Dhabi, the home of Etihad and the Club's owners. Will discovers how football fans - both local and from further afield - have been brought together by their shared their passion for City and investigates how their love transcends physical and cultural borders.
New York
After Abu Dhabi Will travels to the huge contrast of the Big Apple to see how fans living in the world's most iconic and famous city have embraced soccer and in particular Manchester City's sister club. New York City FC. The MLS new boys made a big splash when they joined the league this season and Will trades stories with their most passionate followers.
Melbourne
From the hustle and bustle of New York it is on to the more sedate environs of Melbourne, Australia's capital of sport. Will drinks in the style and culture of the city whilst under-going a crash course in A-League fan culture. It is one of the fastest-growing domestic competitions in the world and right at its hub is another member of the City family - Melbourne City Football Club.
Jakarta
Finally on the last leg of the journey there is another culture change as Will jets into Jakarta for a voyage of discovery amongst Indonesia's football-crazy followers. He will meet some of the most fervent football fans on the planet, where the Premier League occupies prime position on every TV screen and Manchester City has an unrivalled fan base.
Mumbai
This year we start our journey in Mumbai, where we meet a new breed of City fans, buoyed by football's status as India's fastest growing sport. From the beaches to the parks we witness the worldwide appeal of the beautiful game and are introduced to the country's most avid Blues. We experience match days in Mumbai and see how the euphoria of victory and the pain of defeat extends far beyond the Club's Manchester home.
Seoul
From Mumbai we travel to Seoul, where City are making quite an impact.Whether it's David Silva's childbirth assist, rap stars immortalising Sergio Aguero in ink, or a sky blue wedding photo; City's Korean contingent have certainly embraced the Club's rise.
Johannesburg
Next stop on our journey is Johannesburg, where MCFC's Grassroots Soccer Cityzens Giving project is connecting with the next generation of South African footballers. From English ex-pats raised in the shadow of Maine Road to Jo'Burg natives who fell in love with the City sides of the 1970s, we meet a host of fans well versed in the Club's past as they are its present. All with their own unique stories we find out how they came to follow the sky blues.
Los Angeles
To California next and with it, the glitz and glamour of Los Angeles. In the creative capital of the world everyone's got a story to tell and the Angelinos who've taken Manchester City to their heart are no different. We witness the Club's global fan power at one of the biggest games in the calendar- the Manchester derby- as the Moss Side lad turned NFL star joins LA's time difference battling Blues to cheer on their beloved City.