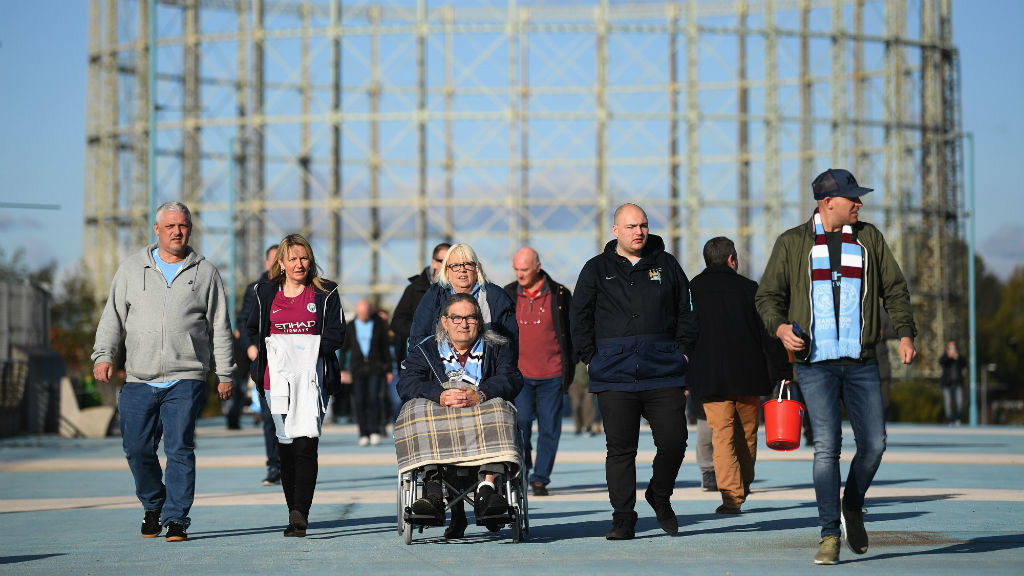 Manchester City Disabled Supporters Association
Established in 1999, the Manchester City Disabled Supporters Association has played an important role in supporting the Club to provide the best access facilities and services for disabled supporters.
The MDSA enables likeminded supporters to join forces to enjoy the match or attend regular meetings whether it's to discuss the latest team news, or the services and facilities that the Club provide.
The MCDSA recognise that each disabled supporter has an individual need.
With its modern design, the Etihad Stadium is widely respected as being one of the easiest stadiums to access in a wheelchair with accessible bays in all four stands.
Wheelchair users are not the only group that the MCDSA support though, they are keen to raise awareness that not all disabilities are visible and are committed to supporting the needs and requirements for all supporters.
On matchdays, it can be the Club providing things as simple as hand held menus at the food kiosks and drinking straws through to hearing loops for those deaf or hard of hearing.
The Club also provide audio match commentary for blind and partially sighted fans, as well as having a Changing Places facility at the Etihad Stadium
To join the Manchester City Disabled Supporters Association or to find out more, please email John Kenny at [email protected]
For further access information for the Etihad Stadium, or the Academy Stadium, please visit mancity.com/access.