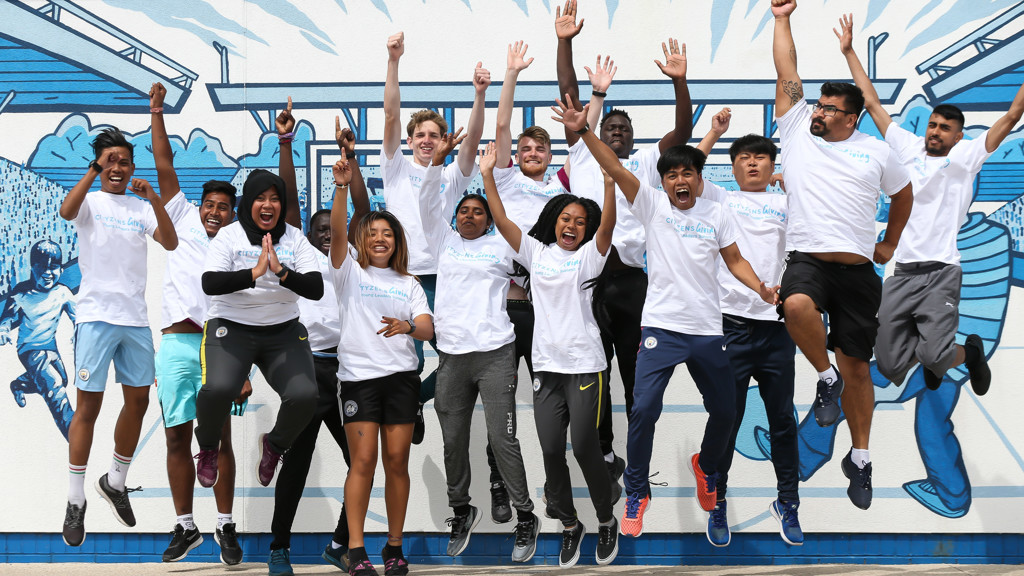 Apply Now for Cityzens Giving 2019
Help change lives through the power of football
Funding period: January – December 2020

Funding available: Grants will range from £35,000 to £100,000 per year. Final funding will be announced following the Cityzens Giving campaign. Further details on this are below.
Download the application forms below and send them to [email protected] by midnight (BST) on Monday 22 April to be considered.
For further information about the process, please read the document below.
Cityzens Giving
Cityzens Giving, City Football Group's global community initiative, empowers Young Leaders around the world to change lives through the power of football.

The Cityzens Giving Campaign, held each year from mid-November until the end of December, puts City fans at the heart of the decision-making process by asking them to vote on how a £400,000 charitable fund, donated by City Football Group and its partners, should be split between six community football projects run by young people for young people.
For the next Cityzens Giving campaign, we are looking for projects around the world who are passionate about using the power of football to tackle the following social issues within their community:

Education - using football to engage youth in informal and formal educational programmes
Safe Water -

using football to provide WASH education as part of a single issue project or a wider programme of work to address health, education or inclusion.

Safer Communities -

creation of safe spaces to play and programming through football and art to address health, education or inclusion.
We are open to applications for projects in the following regions:
Asia Pacific

Latin America

North America

Sub-Saharan Africa






We will accept applications from any country, but we are particularly interested in projects from the following countries: Argentina, Brazil, Cambodia, China, Colombia, Ghana, India, Indonesia, Kenya, Mexico, Nigeria, South Africa, South Korea, Tanzania, Thailand, Uruguay, USA, Vietnam.
Shortlisted applicants will be invited to interview in person or via a video call between 7-16 May.
Further details on key dates during the application process and for successful partners are below.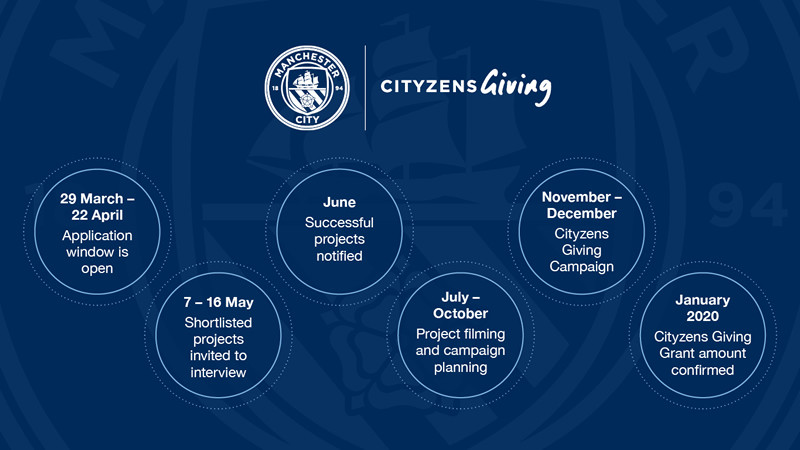 For information about current Cityzens Giving partners, click here.
Eligibility Criteria
To be eligible to become a Cityzens Giving partner, your project and organisation will need to abide by the following criteria:
The project must be delivered in a city/urban area and be led by young people for young people (defined as under the age of 25);

The project must use the power of football to create measured impact against a specific social problem impacting youth in the target city;

Deliver against at least one of the City Football Foundation target outcome areas of health, education, employment, safer communities and social inclusion;

Be flexible by design so that the programme outcomes can be scaled up and down in line with funding;

Be attached to a legally registered charity that can draw down and administer grant funding;

A sustainable model enabling the project to run for at least three years.
For any questions regarding the application process to be a Cityzens Giving Partner or any issues downloading the forms, please contact [email protected]
Due to the volume of applications only organisations shortlisted for interview will be contacted.