In partnership with Manchester Metropolitan University, CITC provide a work based learning element and campus environment for students studying the Manchester City BSc/FDn Community Sports Coaching.
Project Summary
This involves both theoretical content, coaching qualifications and work based learning placements in all programme areas.
Project Objective
To provide a hands on, real life experience for students to develop and refine their community coaching skills, together with a high quality academic provision to support their work based experiences.
Learning Outcomes
​Varied work-based learning opportunities within CITC​
BSc/FDn Community Sport Coaching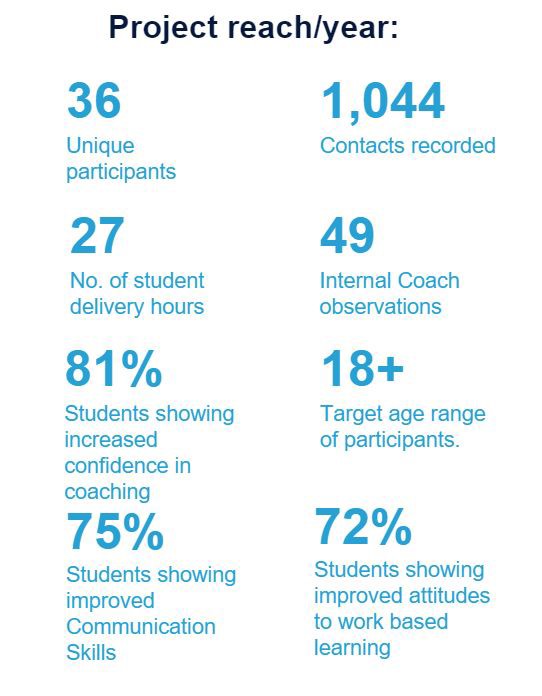 Project Need
In order to fill the gap of the lack of experience most graduates have, the unique Work Based Learning element of the programme provides students with the opprtunity to experience various inclusion, health and education programmes to further develop their skill set.