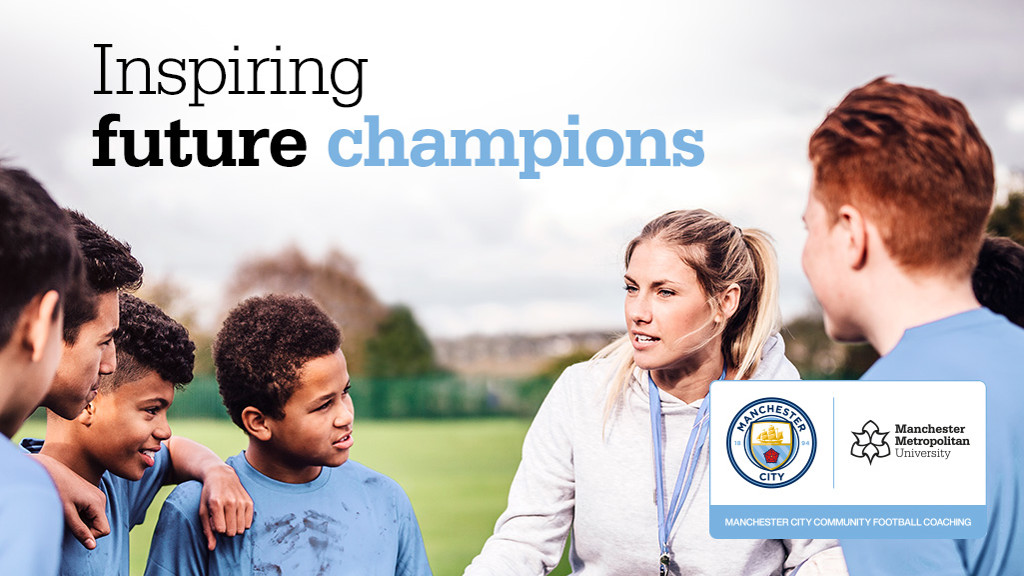 City in the Community has joined forces with Manchester Metropolitan University to offer an innovative new degree.
Beginning in September 2018, the Manchester City Community Football Coaching degree will develop students who are ready to undertake a career in community coaching at a Premier League club.
Taught at the Etihad Campus, the degree offers two forms of entry. A three year, full-time BSc (Hons) and a two year foundation course, which offers the option to extend to the BSc (Hons).
With football clubs having taken an increasingly active role in addressing social issues in recent years, this new course arrives as the demand for coaches with the knowledge and experience in working to improve lives has increased.
With 12 hours per week spent working with City in the Community, you will gain practical experience as you help to deliver a range of football programmes across Manchester, as well as supporting our global community work.
This experience will be enhanced by academic teaching from Manchester Metropolitan University, which will cover essential theoretical material and skill development.
You can find out more about both degree entries at the Manchester Metropolitan University website:
UCAS information
Institution Code – M40
BSc (Hons) course code – FCM1
Foundation course code – CX61