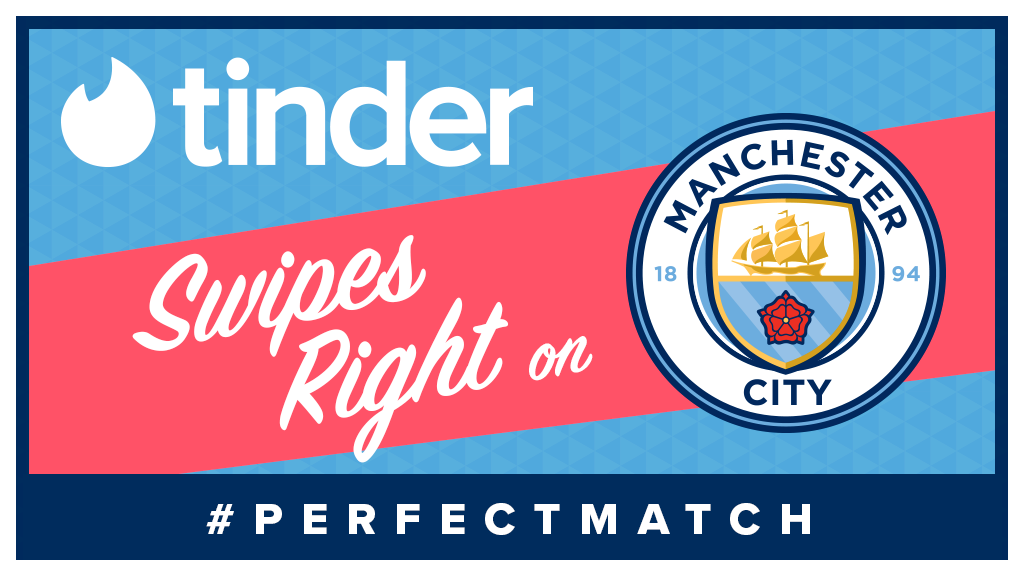 Tinder Swipes Right on Manchester City to create the #perfectmatch for football fans and Tinder users around the world.
It's going to be a game changer.
With billions of fans between them, this perfect match will work together to create exciting and unique experiences for Tinder users and football fans.
These once-in-a-lifetime experiences will include perks like exclusive access to games, events at the stadium and fun ways to engage with fellow fans and singles.
Launched in 2012, Tinder is the world's most popular lifestyle app for meeting new people. With its global reach, people in all 196 countries are swiping right to connect with others, making it a top 10 lifestyle app in more than 110 countries.
That's right. When you swipe, the world swipes with you.
Each day, 26 million matches are made on Tinder, with more than 20 billion matches made to-date. So next time you find yourself with an extra ticket on match day, don't be shy—it's time to swipe up your Tinder game.
iOs app | Android app | Tinder.com | Twitter | Facebook | Instagram