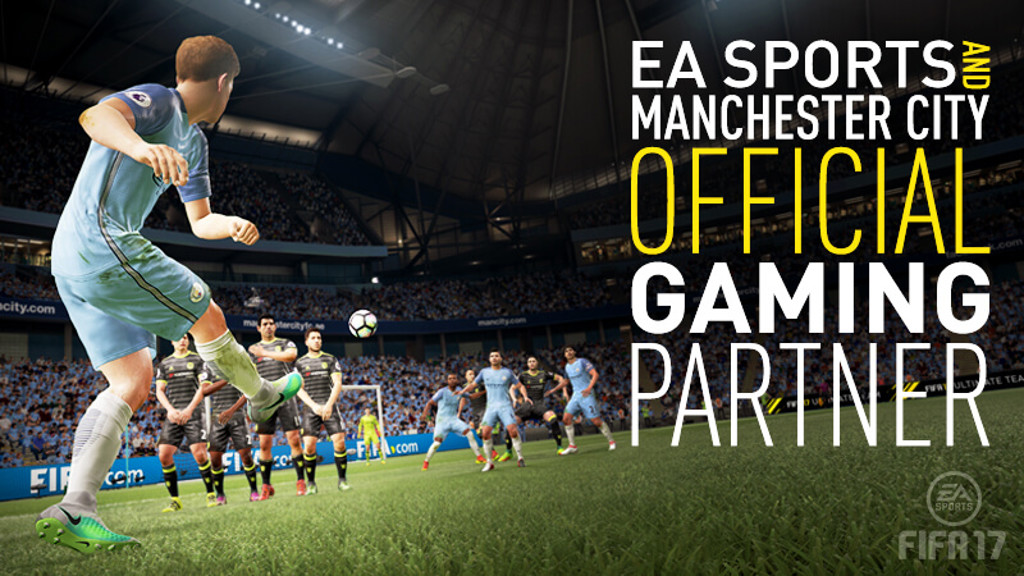 Manchester City and EA SPORTS take their partnership one step further.
Manchester City and EA SPORTSTM are delighted to announce the extension of their partnership, which will see the leading video game developer remain the Club's Official Gaming Partner.
The multi-year renewal deal follows a successful partnership that has grown from strength to strength over the last five years, including two previous extensions. Throughout the partnership, Manchester City and EA SPORTS have teamed up to deliver exclusive content to City fans across the globe and, as part of the renewal, Manchester City supporters can look forward to even more captivating content and experiences across the Club's digital platforms. This includes the official Manchester City Snapchat channel, which is now supported by EA SPORTS.
EA SPORTS is now also the proud sponsor of Manchester City's Man of the Match, an accolade that excites both the players and the fans taking in all the action at the Etihad Stadium.
To celebrate the continuation of their partnership with EA SPORTS, Manchester City are hosting an exclusive Facebook Live segment with eSports signing Kieran 'Kez' Brown. During the live session, Kieran will test his skills across FIFA's rich gaming history, beginning with the inaugural FIFA 94 and ending with EA SPORTS' newest release, FIFA 17.
Commenting on the partnership, Damian Willoughby, SVP of Partnerships, City Football Group, said:
"At Manchester City we are incredibly proud of the partnership we have built with EA SPORTS over the last five years. We both seek to challenge ourselves year in and year out to ensure our fans have more opportunities to engage with the Club and the game they love.
"Extending our partnership means we can continue to work together to provide supporters with unforgettable memories and can't miss experiences that combine the best of football on and off the pitch."
Echoing these sentiments, Tom Henderson, Senior Manager, Global Partnerships, EA SPORTS, added:
"We're delighted to extend our partnership with Manchester City, who are a long standing partner of ours and one we have genuinely innovated with over the past five years. We look forward to continued success together with many more exciting digital fan experiences to come and added authenticity in FIFA 17."
On Tuesday, Manchester City players ensured they were among the first to get their hands on a copy of FIFA 17, which includes new features that give you even greater control over your club's season, the option to compete in the J-League, and authentic Premier League managers roaming the side line.