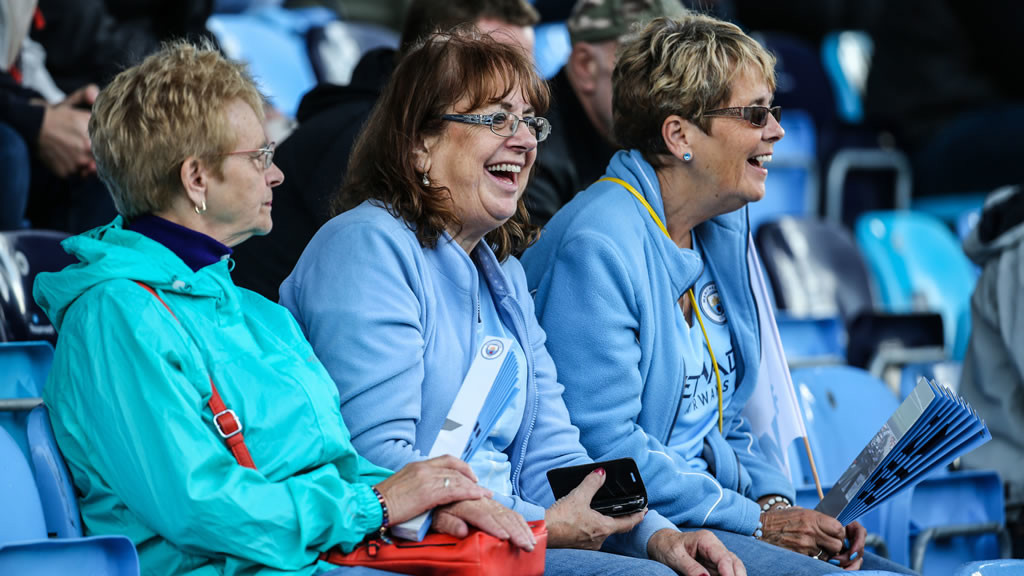 Female Fans Representative
VOTING EXTENDED TO 5PM, 10TH SEPTEMBER
Vote for your representative below before noon 7th September:
Jane Snellin
Attend City matches, all home and several away and have supported City for over 10 years. Married with children, live in Greater Manchester and familiar with the ground, the players, and the shop.
I have attended several City focus groups over the past 12 months. In my employment I have lots of administrative duties and also work face to face with people.
I have excellent communication skills, I am customer focused, friendly and approachable.
I am able to put across my point of view in a polite and professional manner, have conflict resolution training and would be willing to undertake any further training as required for the role.
This is just the sort of activity I love and I would therefore give it 100% effort and I would be enthusiastic about the group and its purpose.
Julie Phillips
"Simply the best, better than all the rest" – this is how I feel about City, a club I have supported for a long, long time, so I thought I might really like to represent female supporters, making sure our voice is heard as City have a bash at bringing its supporters and its management/owners closer together, to make our club better and better.

After I got over the initial shock of actually being short listed – here I am, needing your vote, and thinking "this is fab!"
I'm a mad city fan and I know about the highs and lows of supporting MCFC, I will speak my mind and yours too!
I'm a good listener - I hear what is being said, (and not said), and will feed that back. I'm really flexible, approachable, friendly and sometimes fierce!
If you get in touch, and I miss your call, I will get back to you.
I've supported city for over 50 years. That's motivation!

Sophie Boden
I am a big fan of sports and been a City fan all my life; I've held a season ticket since moving back to the northwest.
In 2012 I was a games maker at the London Olympics so have seen how sport can be a celebration of everybody with a wide range of views, perspectives and backgrounds represented, not only in the sports and athletes, but in the volunteer community as well.
I work in diversity and inclusion; my projects work towards gender equality, creating an inclusive culture and ensuring equal access to opportunity.
Additionally I work with Stonewall on LGBT+ inclusion and have trained as a mental health first aider and champion mental health to help remove the stigma.
VOTE NOW
VOTE FOR A REPRESENTATIVE IN EACH OF THE CATEGORIES BELOW: