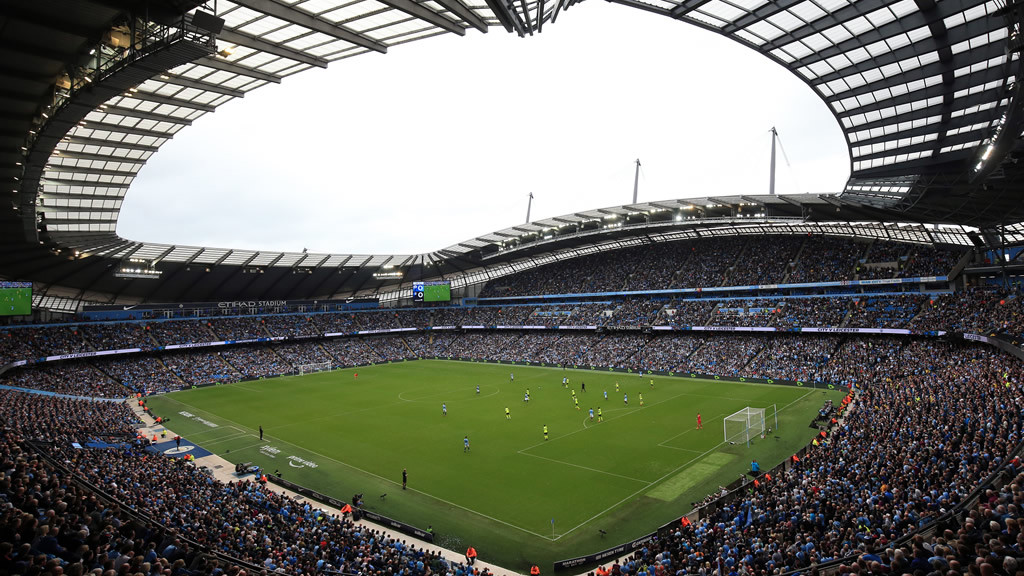 Black, Asian and Minority Ethnic (BAME) fans
VOTING EXTENDED TO 5PM, 10TH SEPTEMBER
Vote for your representative below before noon 7th September:
Andrew Bucknall
My name is Andrew Bucknall I am 50 years old and have been a Manchester City fan for the best part of forty-five years. I attended my first game in 1975.
My parents originate from Jamaica, I would badger my dad on a daily basis to take me to see City, but, due to the nature of football crowds back then, my father was reluctant to take me.
I spent many a time on the unforgiving terraces up and down the country and experienced racism first hand from both home and away fans. Undeterred I have continued to support city for 45 years.
My determination paid off as I saw the attitude change toward minority players and fans. I am now a 'respected' city fan. I have a big following on social media from City fans of all backgrounds. My opinions often go viral via social media.
I've done video interviews for 'Blue Moon Rising' which gets a good response from City fans and have represented City fans on BBC Five Live and other media programs.

Bing Findlater
I'm a father of 2 and a lifelong Blue, I aim to attend every game (missed less than 30 home/away/aboard, in the last 15yrs). I first attended in 1974.
Currently secretary (joint founder) of HCR Blues SC and support the aims of Manchester City as part of its responsibility to the wider community.
I'm a Community Development Practitioner and have worked predominately across the GM area as well as nationally and internationally, on community initiatives at all levels. I've managed projects encouraging voices to be heard and improving access to services.
My work nationally has been with leaders which have included local authorities, GMP, Remploy, The British Army amongst others and as such I have an excellent knowledge and extensive networks across Greater Manchester.
I'm highly motivated and enthusiastic and regularly motivate others, currently I'm work with young people who are/or at risk of, exclusion and utilise these attributes daily.

VOTE NOW
VOTE FOR A REPRESENTATIVE IN EACH OF THE CATEGORIES BELOW: